There was a house-like building at Kipling known as 4336 Excelsior that dated to August 1946. At that time it was Ray and Arne's Sandwich Shop #2, owned by Arnold H. Johnson and managed by Gar Wasing.  (Ray and Arne's #1 in Minneapolis is pictured below.)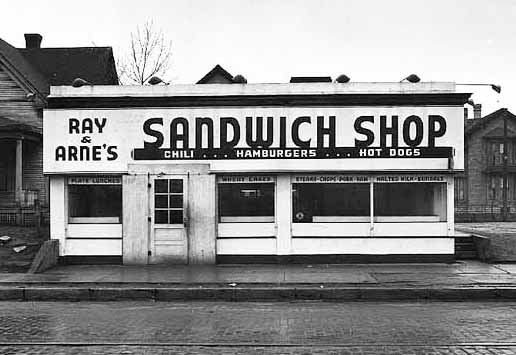 ---
The Dispatch described St. Louis Park's facility as having new booths and counters at the Village's "newest food shop." It operated until at least 1949.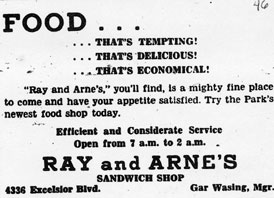 ---
Here's where it gets confusing.
In 1951-1959 it was advertised in the Echowan as the Underwood Sandwich Shop.
In 1952 it was advertised as the Underwood and Larson Sandwich Shop, owned by R. Warren Larson and Cortie A. Underwood.
In October 1953 Underwood and Larson supposedly dissolved their partnership and the building became the Warren Larson Restaurant. (In Hopkins in 1954 there was an Underwood Eat Shop.) Warren Larson advertised in the January 27, 1954 Park High Echo and the 1955 Echowan:  "Good Food Always."
In March 1955 the St. Louis Park site was called Underwood's Restaurant.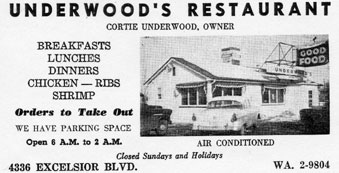 ---
From 1964 to 1968 it was listed as Underwood's Cafe.
Cortie and Dollee Underwood lived in the neighborhood, at 4129 Xenwood.
---
In 1966, while the Underwood building was still standing, another structure was erected to the east. This building was known as 4320, and was built by Lund's to bake products for sale in their stores.  The photo below shows both buildings.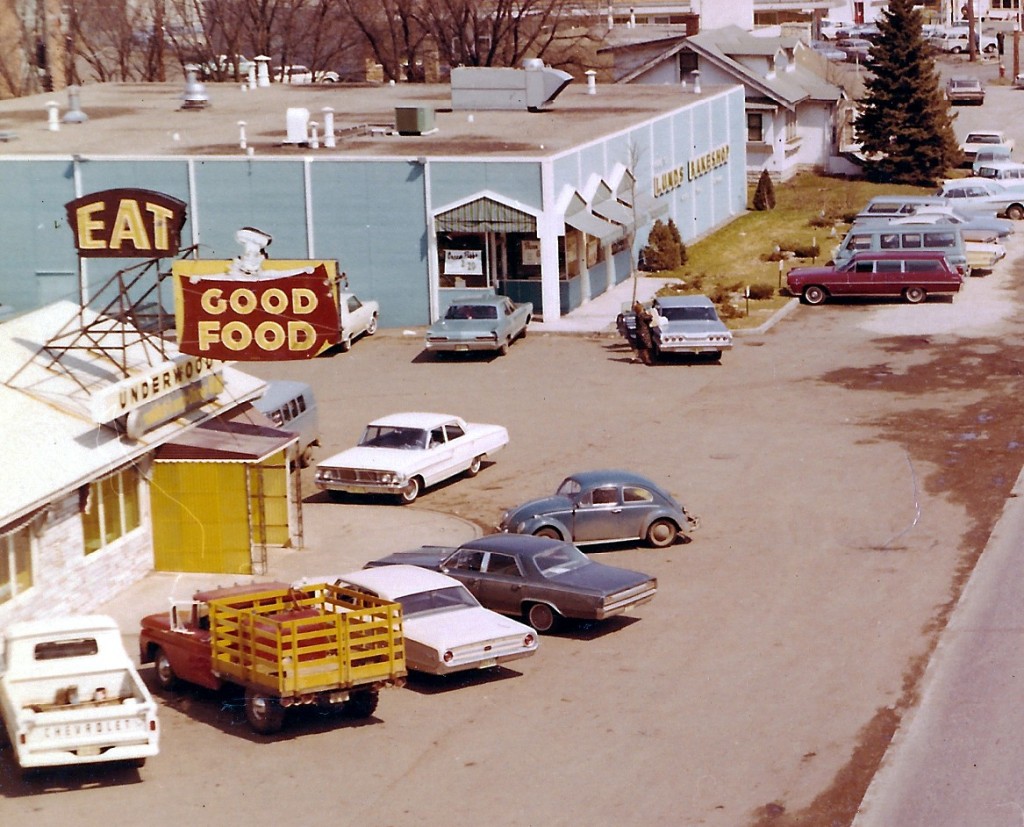 ---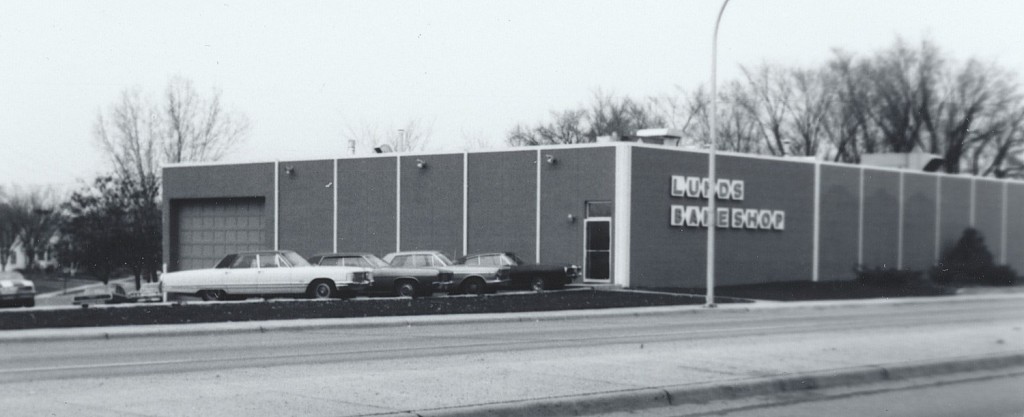 ---
In 1988 Opitz Outlet moved into the 4320 building, although Opitz didn't buy the building until several years later.
At some point the 4336 building was demolished and is now part of the Opitz property.