The original building on this property was built in about 1939 by:
Frank (known as Phil) Hlavac  (1918-2001)
Eleanor Hlavac (1918 – 2016)
Phil's brother Ed Hlavac (1915-1987)
The site may have been operated as a fruit stand before that.
---
4407 EXCELSIOR
This was the east end of the building, and it is unclear how it was used at first. There is an indication that there was a Hi-Way Beauty Shop at this location in 1947, and since it is unlikely that it was in the store, it may have been in this side.
We do know that in 1959, the part of the building addressed at 4407 was vacant. The Hlavacs requested a permit to remodel the space to use as a second a Dairy Queen. The initial owners were Phil Hlavac and former Mayor R.C. Fernstrom. A Grand Opening was held from April 29-30, 1960. In spring 1961 it was referred to as Bea's Dairy Queen. In 1964 it was Don's DQ. In 1983, Terry G. Garret remodeled the DQ at a cost of $50,000.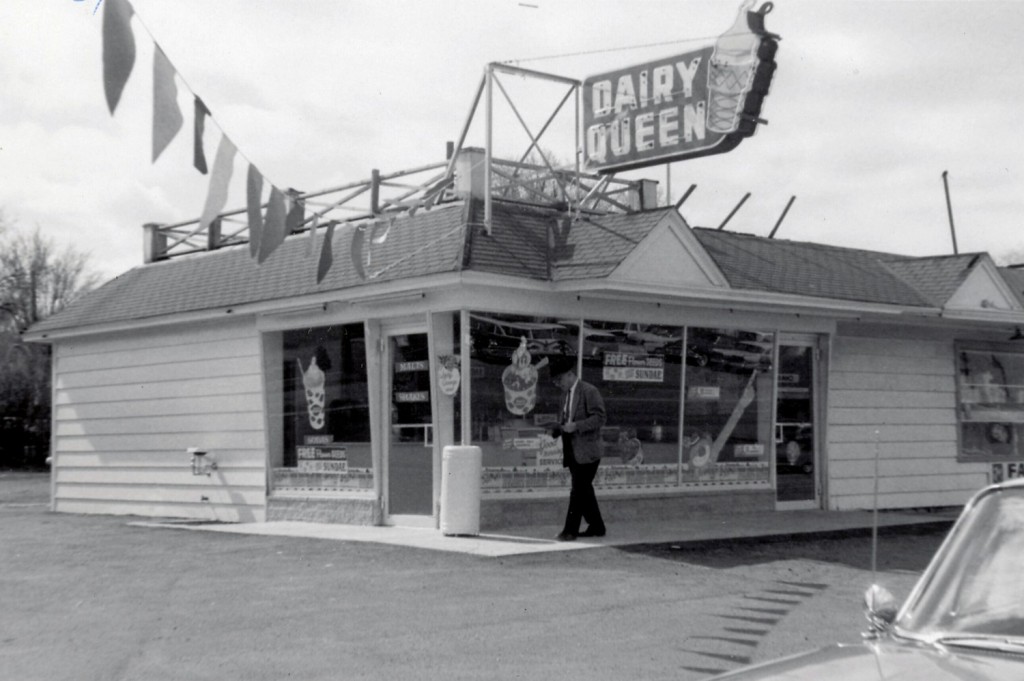 ---
In 1990 a JR's Pizza and Donuts is listed at the site also, which was owned by Dairy Queen, represented by William Reiser. James McLane may have been the manager.  The Dairy Queen remained.
---
4409 EXCELSIOR
The Family Fruit Store opened in 1939 or '40.  It was operated by Ed and Phil Hlavac in 1942, and in 1945 it was attributed to Phil Hlavac and Wayne Robdeau. In 1947 it was Phil, Ed, and Wayne and in 1949 it was Phil, Ed, Bob, and Floyd (although these last two may have been employees). Under the same roof was the Family Meat Store, operated by John Harasyn. It was also known as the Family Food Store and the Family Food Center.  It was an old fashioned grocery story, where customers got credit and kids treasured the candy counter.  It lasted than most, into the early 1960s.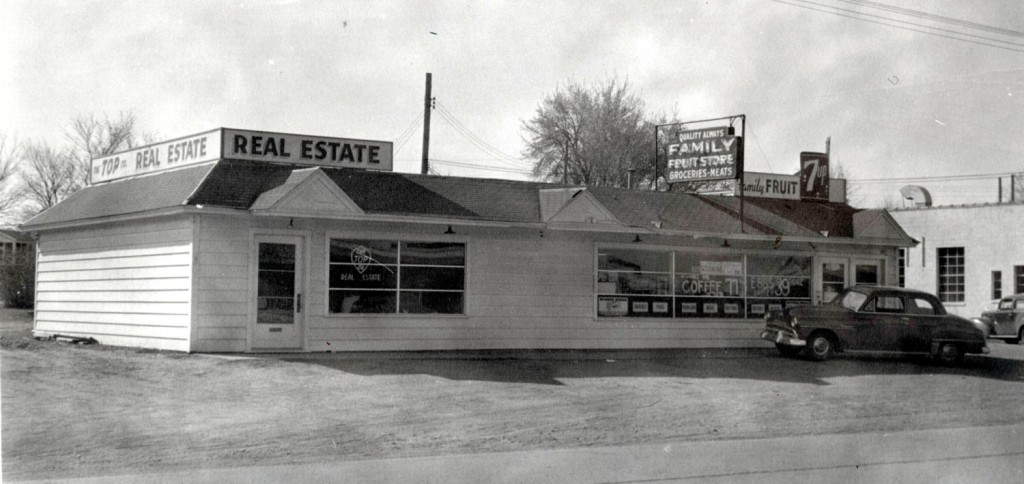 ---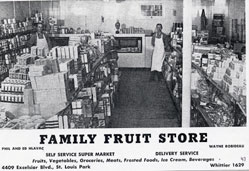 ---
In 1963 the Northland Dairy Store occupied the space.
---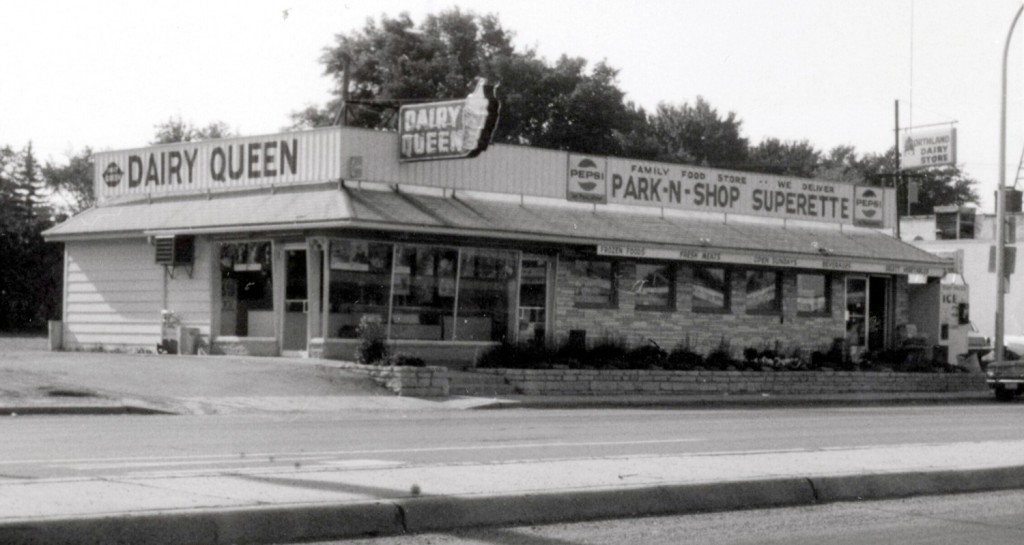 ---
In 1975 the store was replaced with Gepetto's Statuary, owned by Donald M. Hall. Former owner Ed Hlavac was hired as manager and painter in the store. Another listing is Plastercraft Arts-Prints-Statues, run by Phil Hlavac.
---
Subway moved into this end of the building, holding its grand opening on January 8 & 9, 1988. In 1995, Gary Rudolph sold the Subway to Thomas and Sharon Peterson.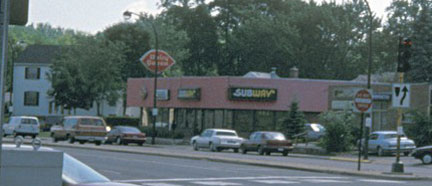 ---
The building burned down in 1999, to be rebuilt by Navab Brothers in 2002.