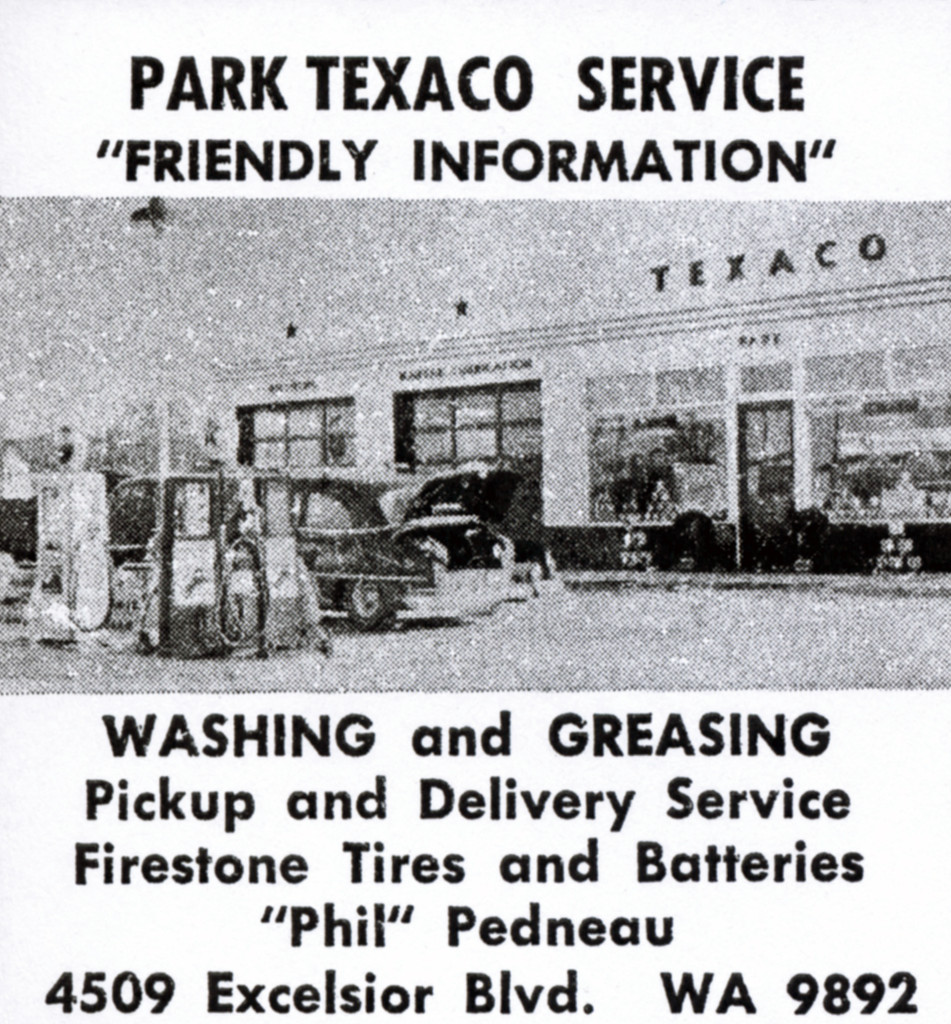 ---
By 1952 it was John I. Daly's Mobil Service Station.
In 1954 it was Carpenter's Texaco.
From about 1959 to 1972, Greg Tidholm ran the Texaco station.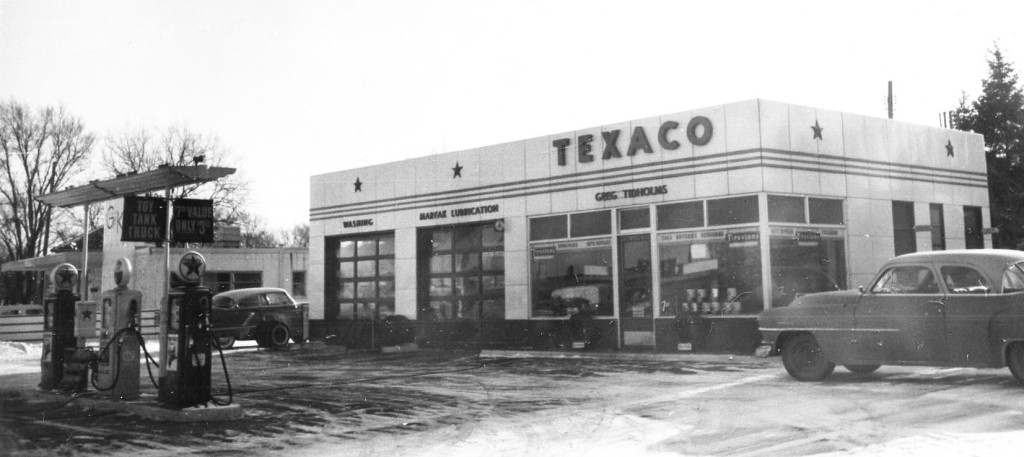 1960
---
It was sold for $39,000 in 1973, and demolished on June 29, 1976. It is now the parking lot for the Lang-Nelson building.