The first building on this lot was built for $20,000 by Holt Construction in 1956.
From 1958 it was the home of Hughes Furniture, which later moved to 4324 Excelsior.
---
PIZZA HOUSE
In 1960 this building became the Pizza House. (It must have changed owners in 1970 since it had a Grand Opening that year from February 16-22).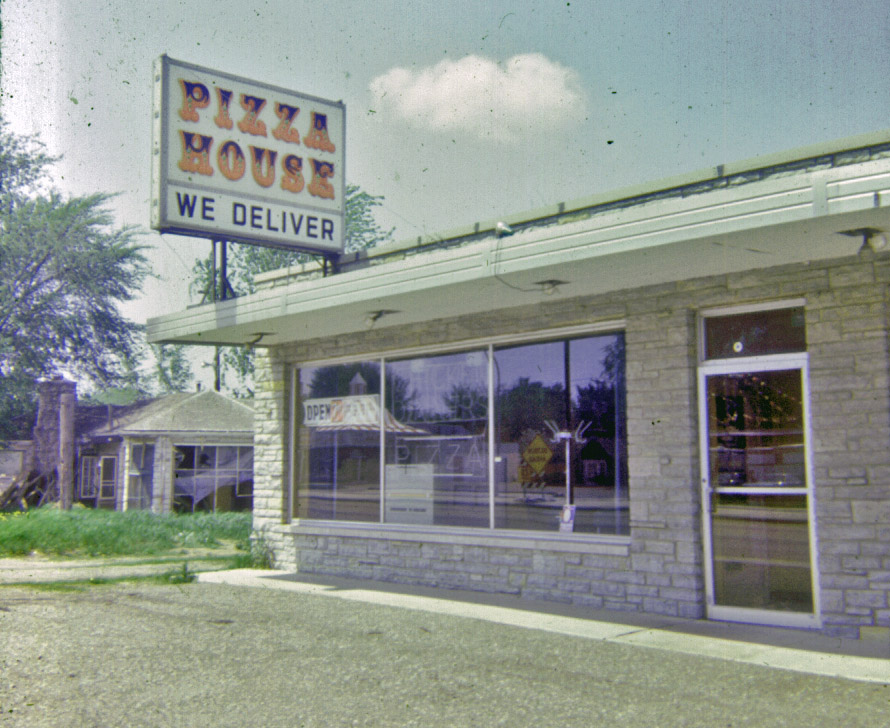 ---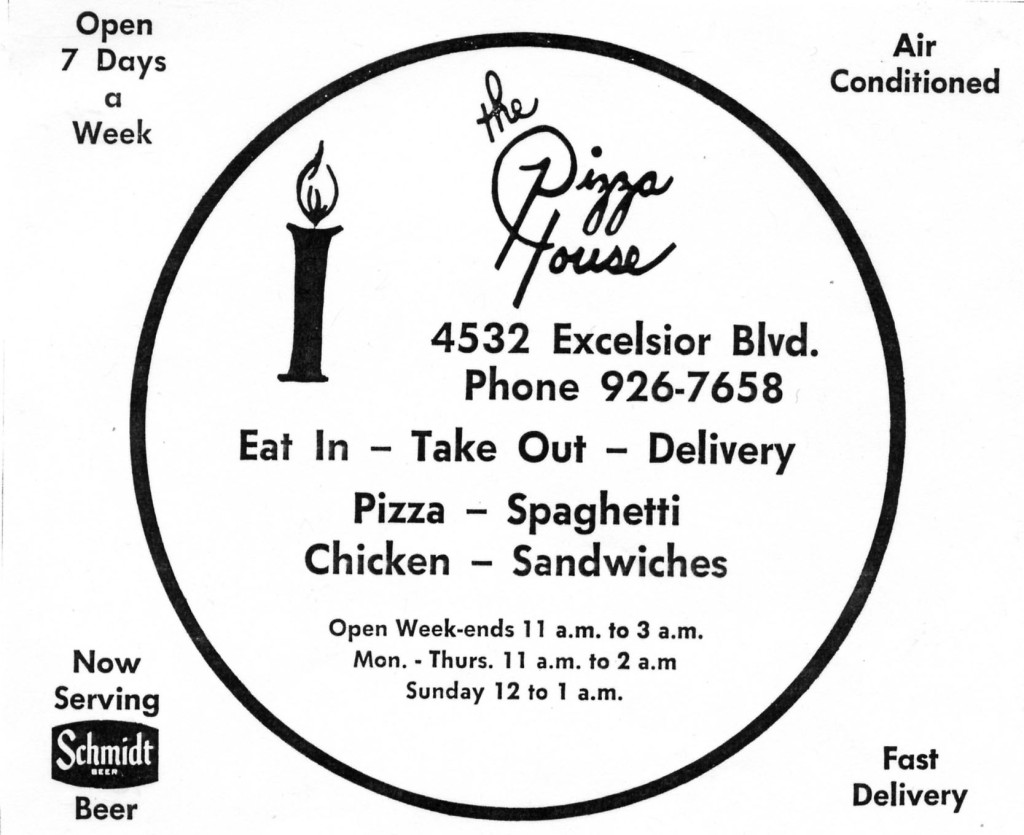 ---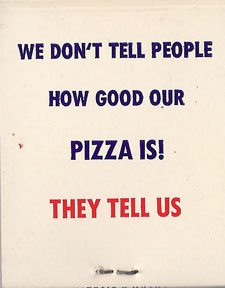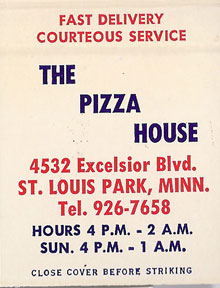 ---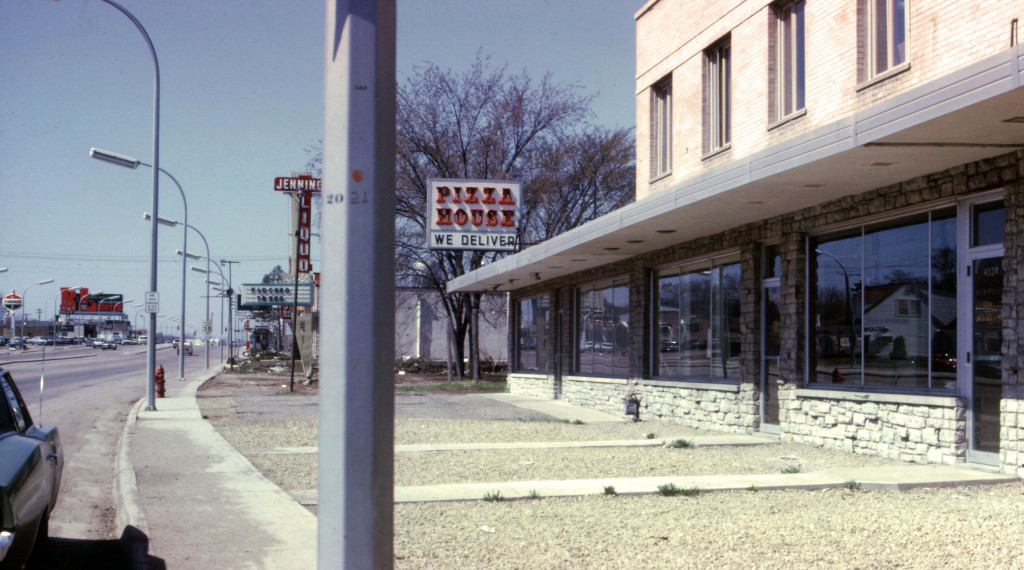 ---
The building burned to the ground on October 12, 1971.  Firefighters Arnold "Arnie" Johnson of 4124 Brookside, a professional firefighter, and Robert "Bob" McElmurry, a volunteer from Goodrich Avenue who was the son-in-law of Pete Williams, perished in the blaze.
The fire started in packing boxes in the back hall about 1:30 a.m., discovered by the cook and a waitress. They evacuated the building, but they (or owner Tom Thielges) had to call the fire department from across the street, as the fire had already burned through the phone lines. Assistance in fighting the fire was provided by Hopkins and Edina.
Don Glassing was in charge.  Johnson and McElmurry entered the building when it appeared to be under control, but the fire was smoldering between the ceiling and the roof, and the ceiling collapsed on top of them. After an unsuccessful attempt to get the men out by Fire Captain Donald Glassing, who had been with them but went out to replenish his oxygen supply, the roof itself caved in. Fire Chief Omar McGary speculated in an article in the Sun that:
the restaurant's huge ventilation system drew flame, heat, and smoke up through the ceiling. 'When the wires on the ventilation system burned, the suction stopped and then everything broke loose. There was a quick flash and the fire was everywhere. The flames spread quickly. No one had time to do anything.'
Approximately $25,000 was raised for the families of the fallen men.  There is a memorial to them at Fire Station #1 on Wooddale Ave.
---
PARAGON OFFICE BUILDING
The second building on the site was built in 1973.
1974:  Big Steer, Inc. (not sure if it was an office or restaurant).  Only in directory this one year.
One notable tenant in 1993 was the Women's Gun Shop, owned by Nikole Christianson.
In 2000 it was the home of Cass Chiropractic.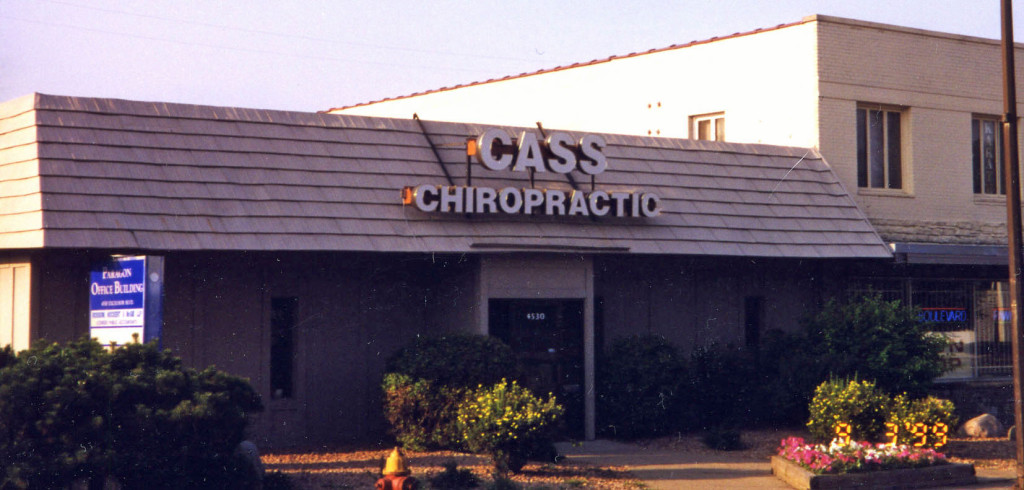 ---
The site was demolished and is now part of Excelsior and Grand.