HOLT NURSERY
This property had been the site of Holt's Nursery from May 1947 until at least 1964. Sam and Roger Holt ran the nursery. The Holts kept other stock near Emily, Minn. In 1967, Sam Holt leased the property to the Family Fruit Store. The building was in bad shape in 1969 and was apparently demolished.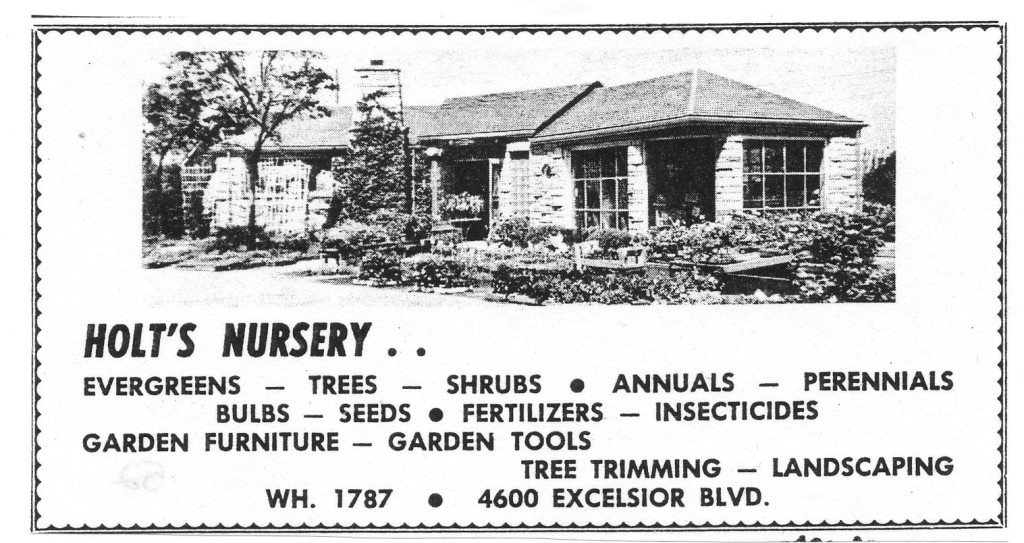 ---
WOODY'S RESTAURANT
A new building was built in 1973, and it started out as Woody's 24 hour Restaurant until about 1974.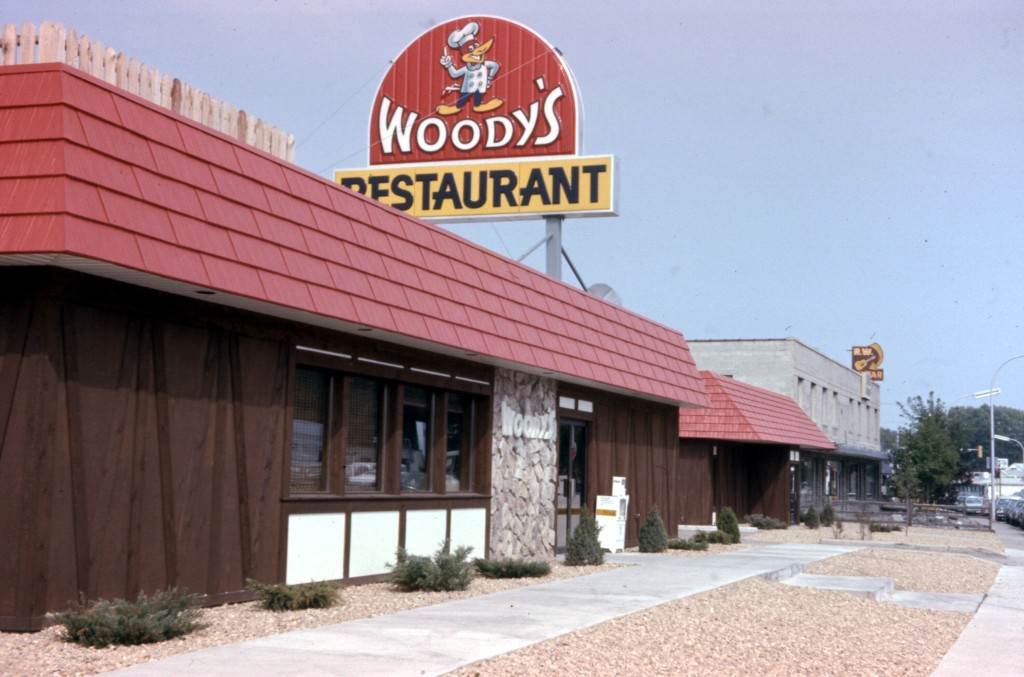 ---
BIG B'S PIZZA
It was Big B's Pizza in about 1974-77, owned by Robert L. Johnson and managed by Jack Keegan.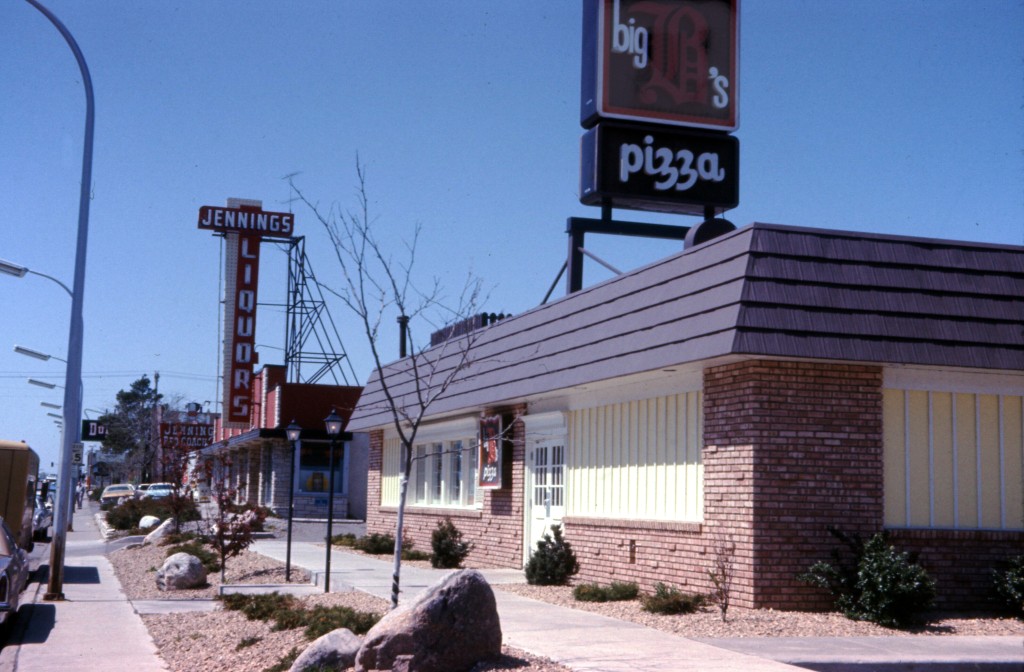 ---
PARK PIZZERIA
It was Park Pizzeria (and Pasta) from about 1977 to 1983, owned by Nicholas Homan.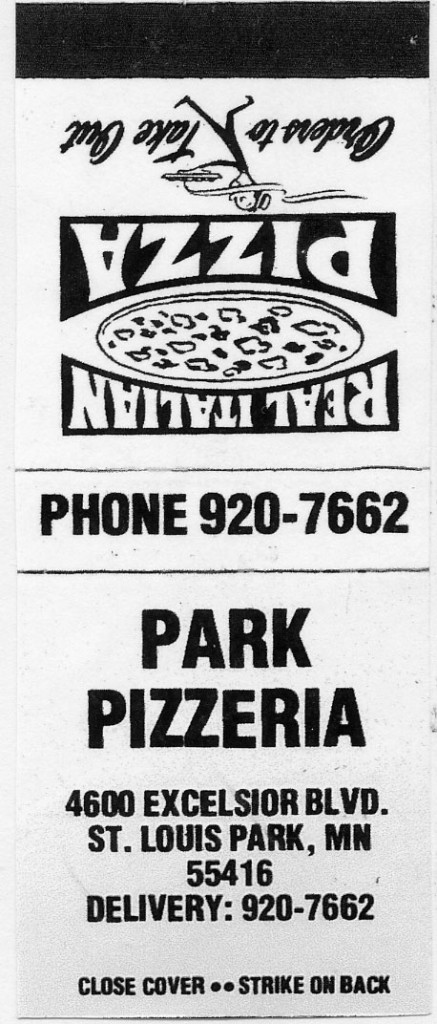 ---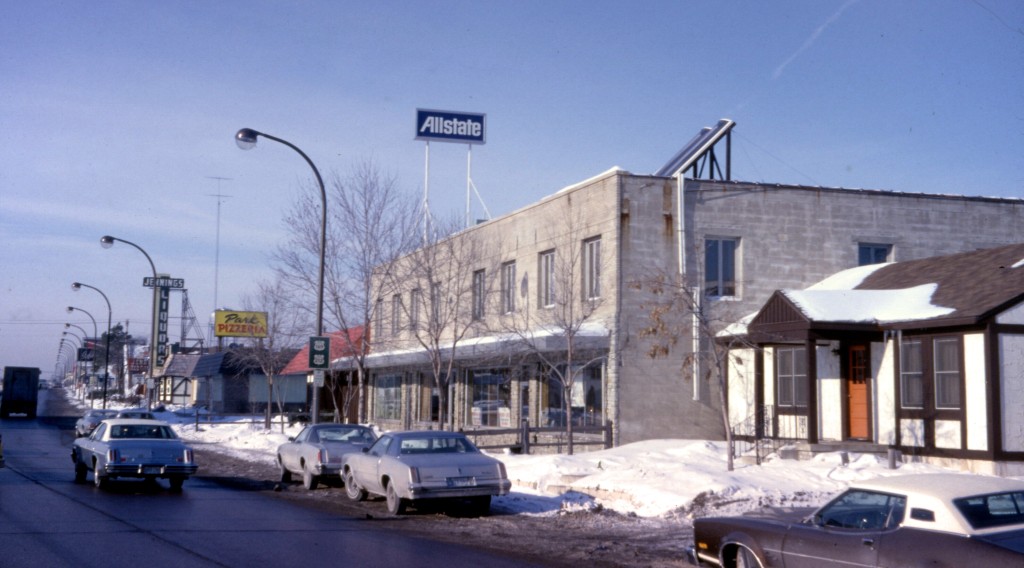 ---
MAGGIE'S PIZZA
The building became Maggie's Pizza from about 1984 to 86, also owned by Nick Homan.
---
JENNING'S LIQUORS II
The building became the second location of Jennings Liquor Store in 1987.  The property was sold for Excelsior and Grand in 1999.