MINNESOTA TREE SERVICE
Tree surgeon Byron Bell was probably the first occupant of the property that is now the Lang-Nelson Building. Bell and his wife Marjorie owned the Minnesota Tree Service, one of the many nurseries on the Boulevard. Their business and residence were located on the middle third of the block between Lynn and Natchez on Excelsior Blvd.  from at least 1931. An addition was made to the building in 1933.  Walter Carpenter became the new owner in June 1958.  In 1962 the Minnesota Tree and Garden Center moved to Highway 169 and Shady Oak Road.
---
SUBURBAN CHEVROLET
In 1950 Norman "Bud" Grossman and Harold Grossman, from Hopkins, opened Suburban Chevrolet on the eastern end of the Bells' property.  They were not allowed to repair cars on the site.  In 1954 a 900 gallon gas tank was installed.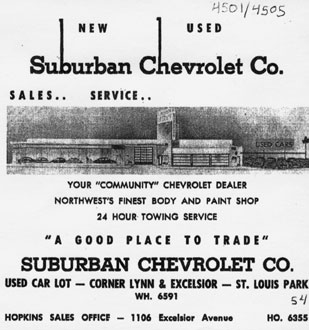 ---
BILL BOYER FORD
From about 1963 to 1972 the site was Bill Boyer Ford Used Carland.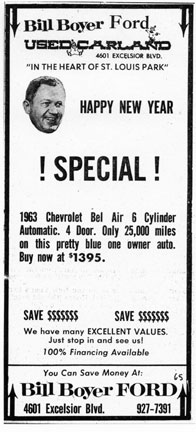 ---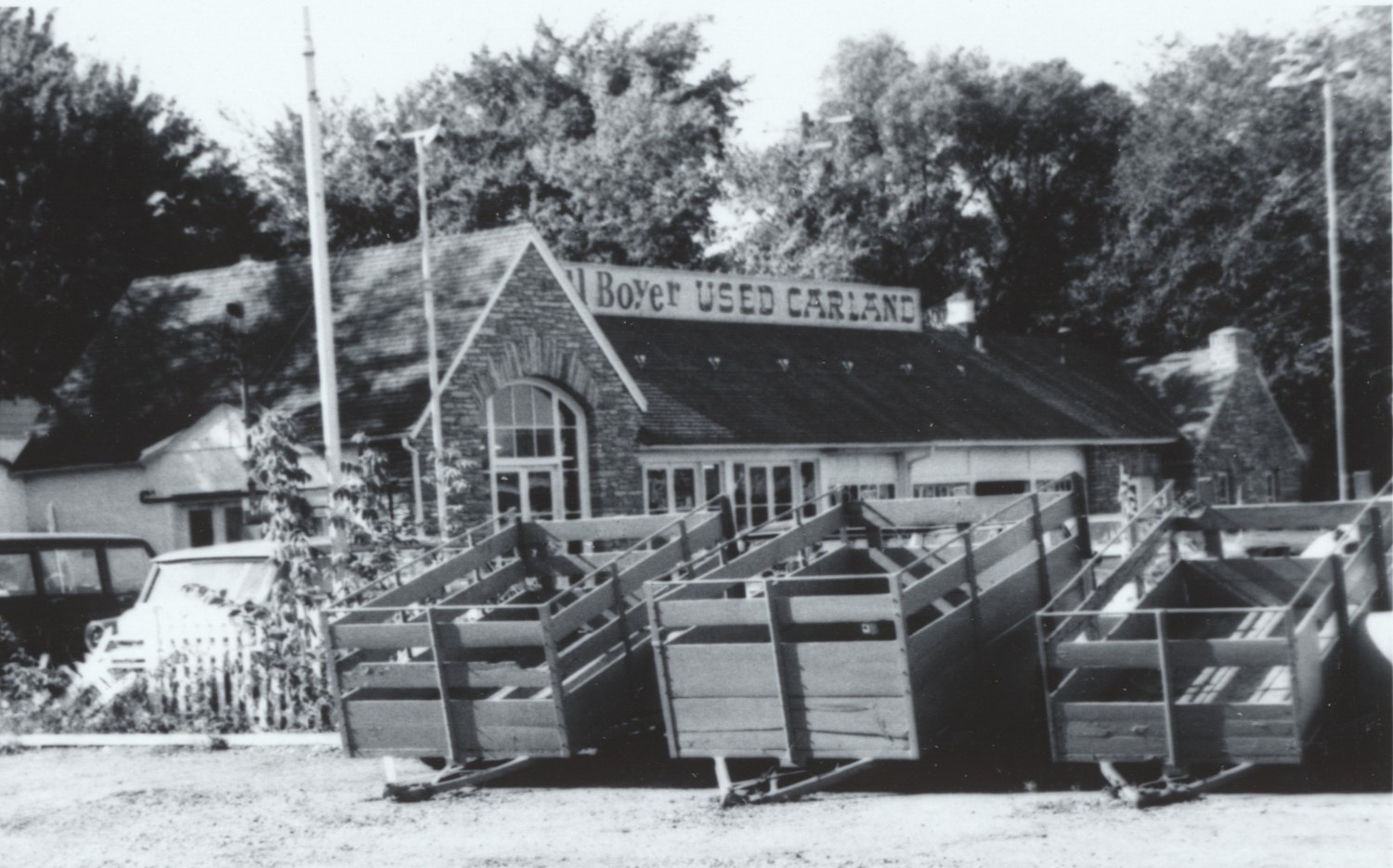 ---
THE ROONEY/LANG-NELSON BUILDING
V.R. Rooney bought this parcel and had the building wrecked in December 1972.  Rooney built what came to be known as the Rooney Building. The building was designed by architect Hal Fredland and built by developer Rooney for Super Valu Stores. However, Rooney had started construction before he had a contract, and when the deal fell through he had to scramble to find tenants. An attempt to lure AAA failed. It was finally ready for occupancy in 1975, but several floors were vacant for some time. The First National Bank of St. Paul foreclosed on May 6, 1975, and Frank Lang purchased the building in 1976, renaming it the Lang-Nelson Building. Frank Lang and Gene Nelson are developers and property managers for senior and assisted living units. Lang-Nelson occupies the 6th floor of what they call the "upside-down wedding cake," and the rest is leased.
One early business in the Lang-Nelson Building was the Suburban Clerical Service, run by June Hayes. June started the business as a temp agency in 1960 at 5807 Excelsior, and in 1965 she moved to 4522 Excelsior, across the street from the new building. She had done clerical work for Rooney, and after moving in she found him several more tenants for the building.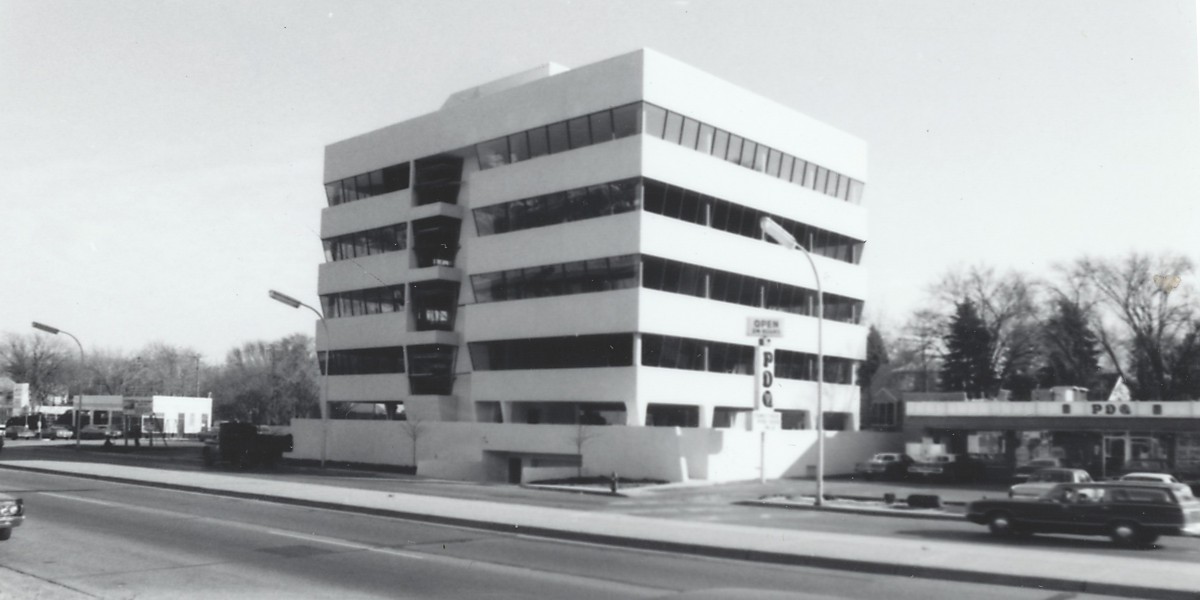 Save