JENNINGS LIQUORS
Mike Jennings opened Jennings Liquors at 4608 Excelsior Blvd. in 1946.  Mike passed away in 1951 and his wife Harriet continued to run the store.  A new building was built in 1955 and opened in 1956.  Mike and Harriet's son Jim purchased the store from Harriet in the early 1960s.  The store was managed by Bob Grimes in 1968. In 1969 it was advertised as the "all new" Jenning's Liquor Store, with the notation: "(Jim's back)"    Their famous phone number was "WET-BREW."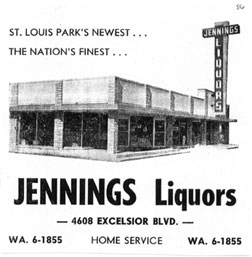 1956
---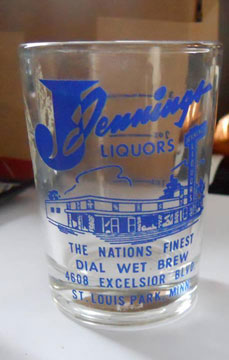 ---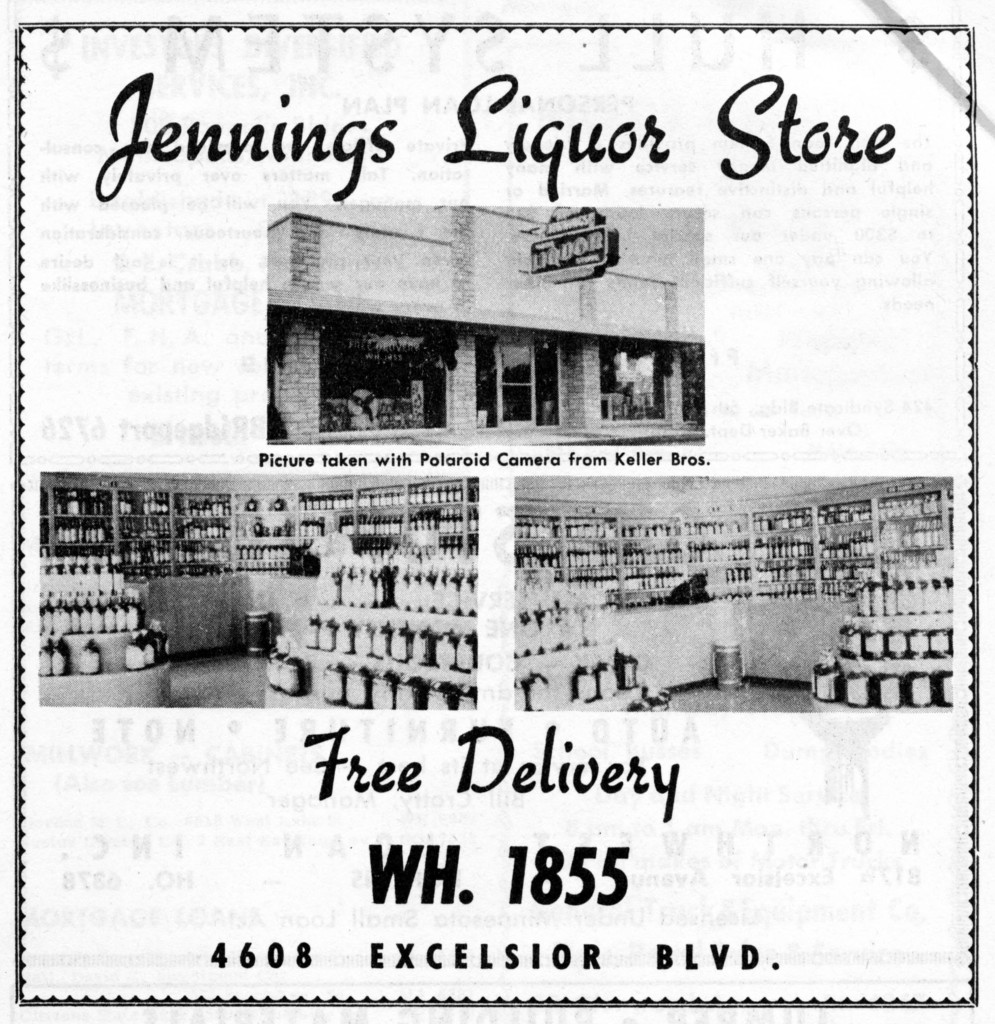 ---
O'TOOLE'S
Starting in December 1973, the back room of the liquor store was remodeled into Timothy O'Toole's Pub. Don Myramer was the manager. The address became 4606.

---
GIPPER'S

In 1988 the liquor store moved to 4600 and Gipper's All-American Sports Bar and Grill was opened in its place.
---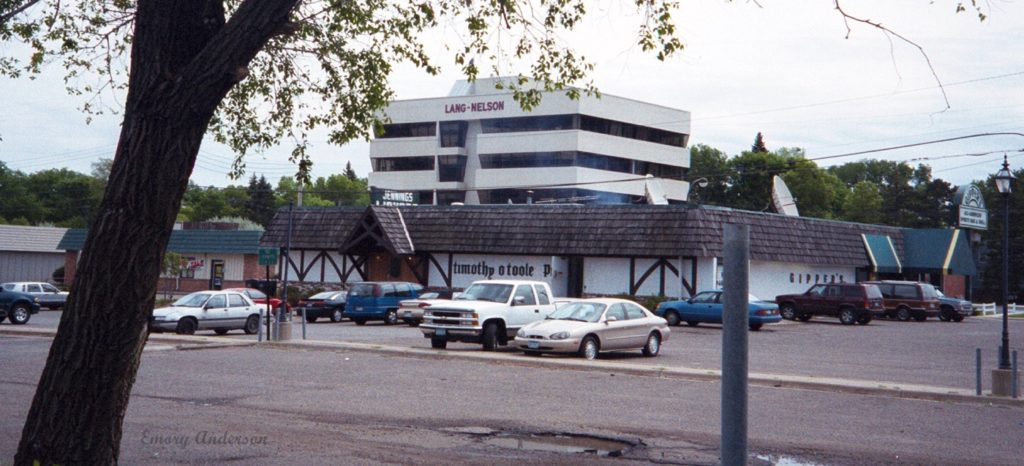 Gipper's and O'Toole's operated successfully until the building was sold in 1999 to make way for Excelsior and Grand.