This property was originally on the grounds of the Minnesota Tree Service.  Tree surgeon Byron Bell was probably the first occupant of the property which also includes the Lang-Nelson Building. Bell and his wife Marjorie owned the Minnesota Tree Service, one of the many nurseries on the Boulevard. Their business and residence were located on the middle third of the block between Lynn and Natchez on Excelsior Blvd.  from at least 1931. An addition was made to the building in 1933.
In 1958 the Card-Del Construction Company built a two-story office building.
In 1959-67, Fist Brokerage, food broker, was owned by C.D. Fist. That building was demolished in November 1969.
---
In 1970 PDQ built a food store at the site. Earl Dolbec was the meat manager.   It was a PDQ until at least 1973.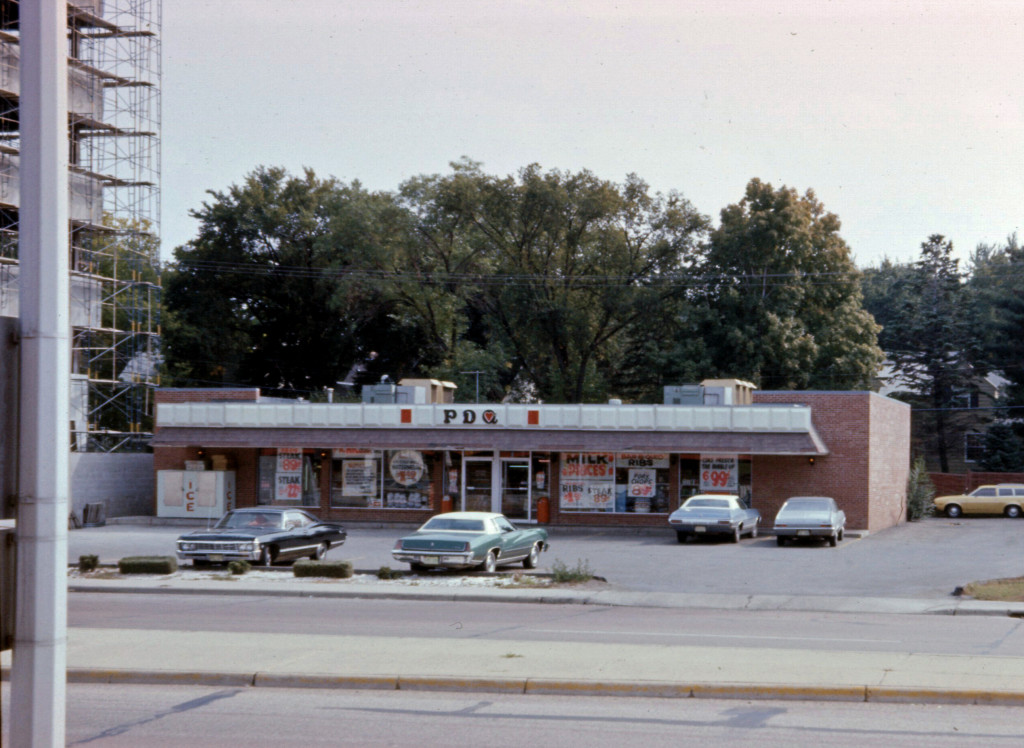 ---
The building was the site of the Dilly Lilly store from 1995 to 2005.