Jennings Tavern was established at 4630 Excelsior Blvd. in 1934. The Village liquor ordinance was passed on December 12, 1934, and the first license approved was to H.W. Jennings – most likely Harriet Jennings, Mike's wife. The building was probably built in 1933, as that was the year the property was connected to the water main. It appears to have been a kind of log house roadhouse.  Milt Strelow, formerly a bartender at Al's, managed Jennings Tavern and later managed the liquor store. Ads for the restaurant in 1933-34 boasted two cocktail lounges. The décor of the original building was the "old log cabin," featuring a two-story round stone fireplace with a similar fireplace on the lower level.
---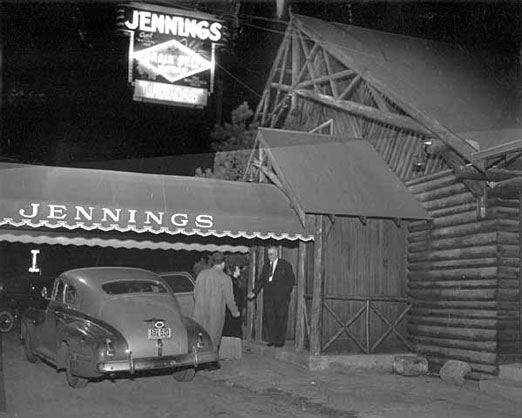 November 7, 1941.  Photo courtesy Minnesota Historical Society
---
Prices were modest: a porterhouse steak was 95 cents ($1.10 with mushrooms); chili was a quarter.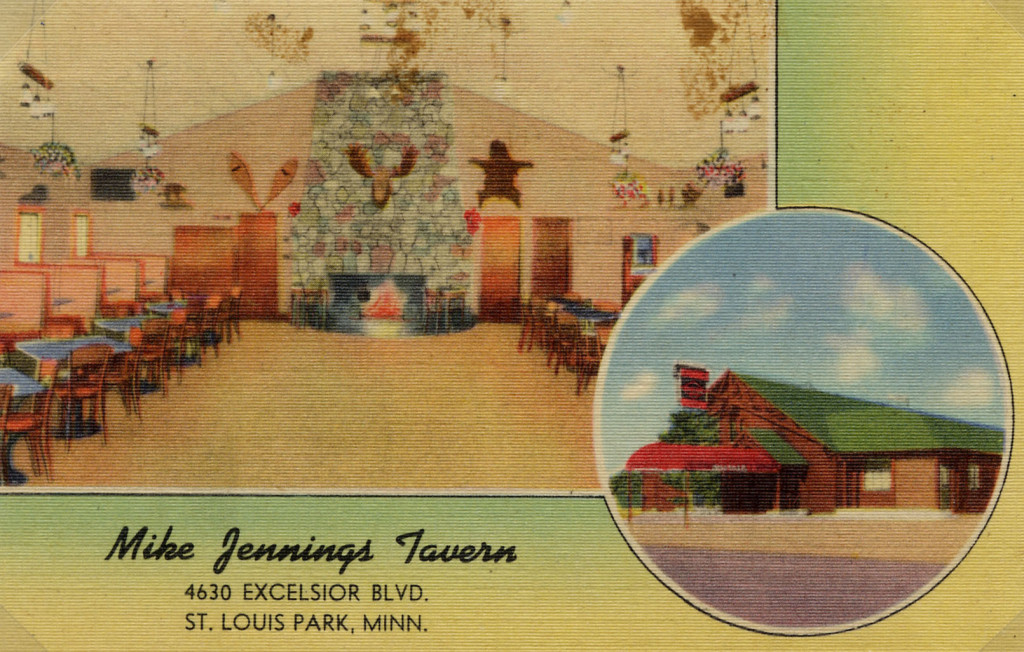 ---
---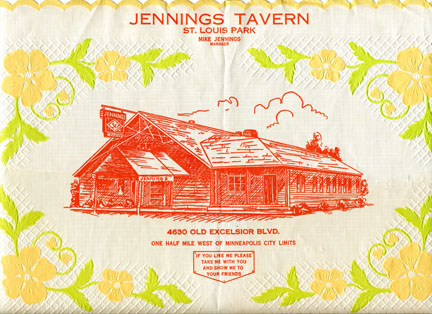 ---
In 1946 Mike sold the building to Peter Kosmas and Kosmas's brother-in-law Anthony J. Kallas, and they ran it for several years. Mike transferred his liquor license to the pair in 1949; he died in 1951.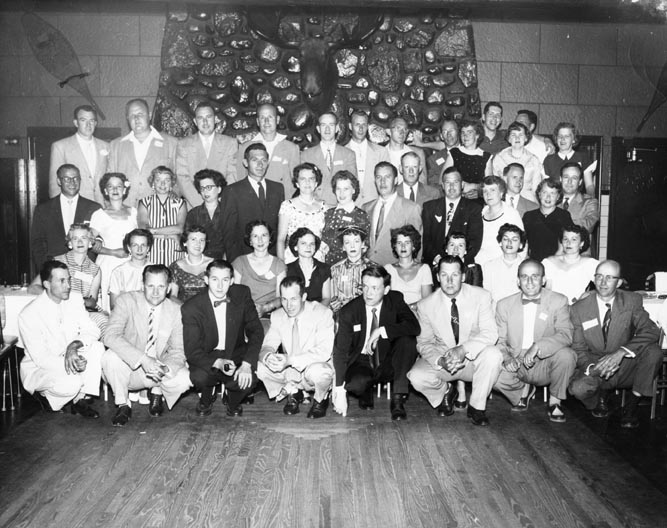 ---
PARK HOUSE
From September 17, 1954 it was known as the Park House Tavern. In 1956 Kosmas and Kallas built a building across the street at 4700 Excelsior, which they initially called the Park House but soon became the Park Terrace.
---
JENNINGS CAFE/HOLIDAY LODGE
The building at 4630 was later named Jennings Café. In 1960 union trouble closed the restaurant, and "Catering Masters of Holiday Lodge" was operated in the building. The Knights of Columbus somehow had something to do with it. The building was variously known as Jennings Holiday Lodge (with "rustic charm"), Holiday Inn, and Holiday House. In 1958 dance teacher Dorothy Henry gave lessons at Jennings Holiday Lodge. In 1960 ads were run for "Ed Farrell and his Catering Masters."
---
JENNINGS RED COACH INN
Jim Jennings took control of the property in 1962, and by 1964 the problems were solved and the restaurant became known as Jennings's Red Coach Inn. The story told is that Jim Jennings frequented a restaurant called the Red Coach down in Florida and decided to use the name. The company that owned the original Red Coach was not happy, but Jennings promised to always call it Jennings Red Coach so as not to cause confusion. In the 1970s the restaurant was known for its French fried cauliflower, a favorite of Halsey Hall.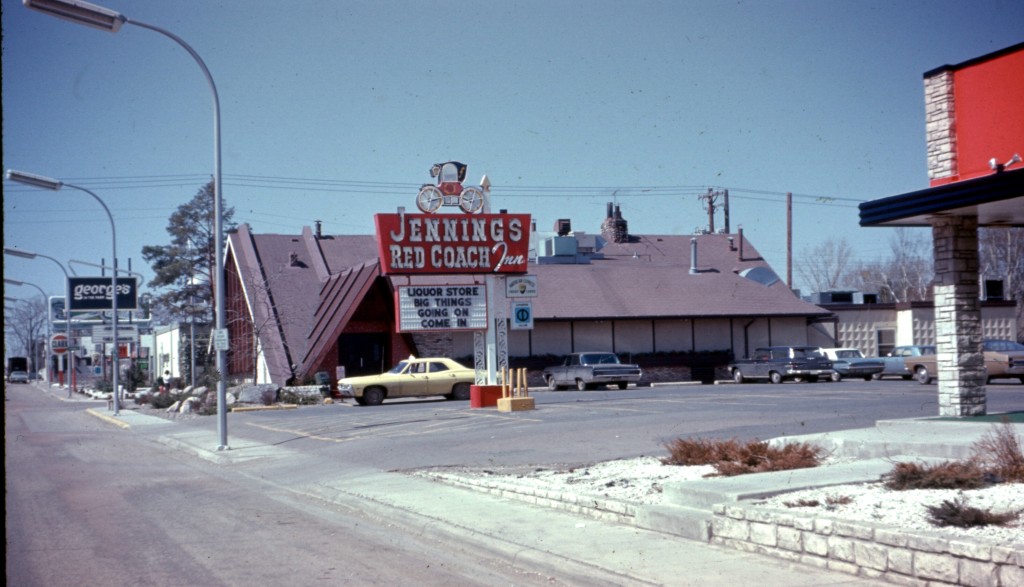 ---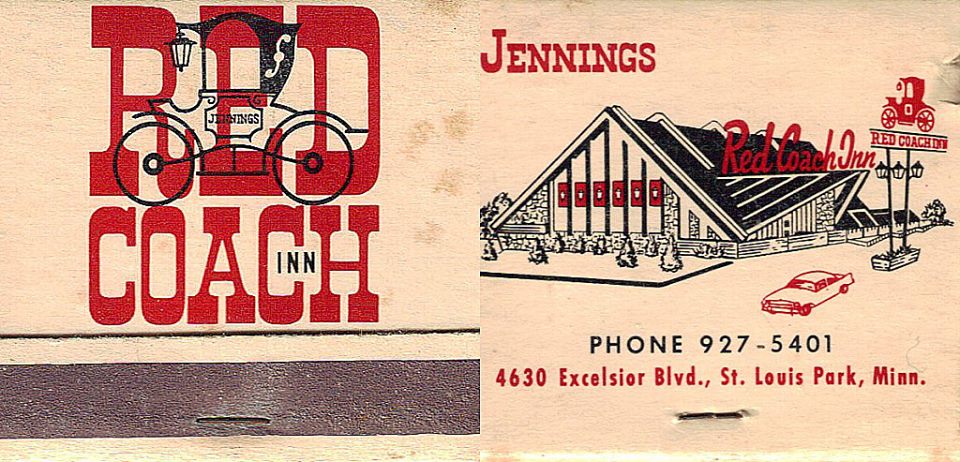 ---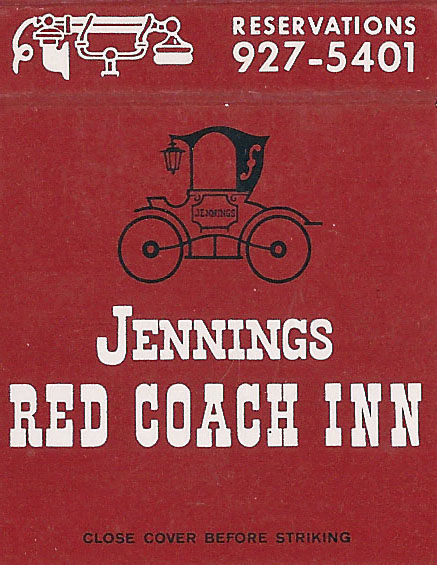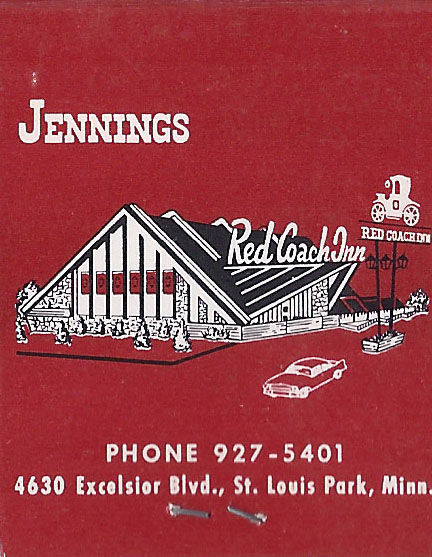 ---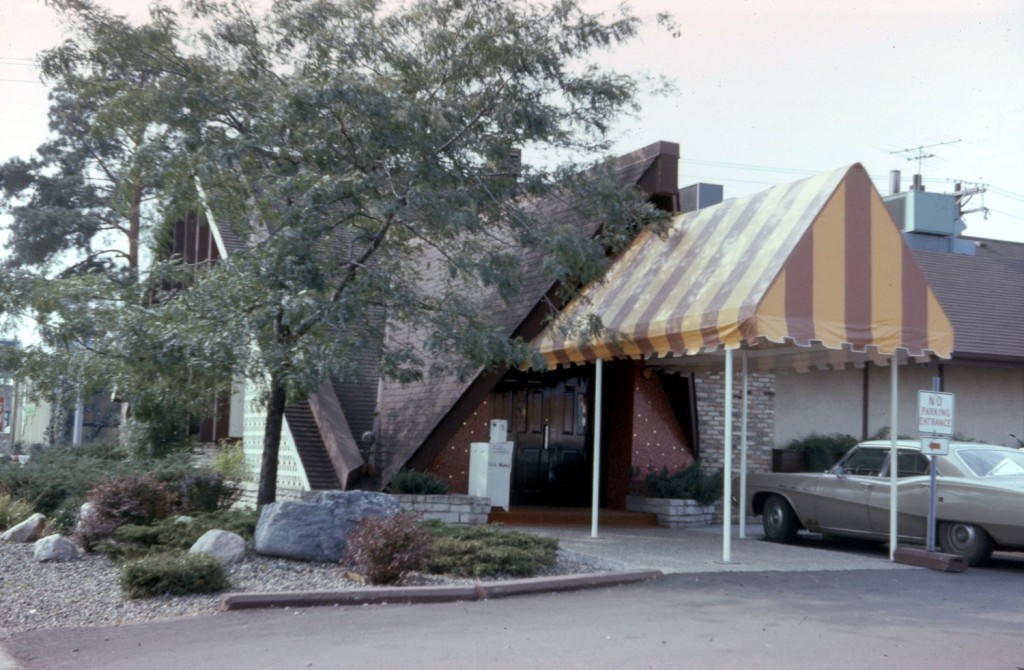 ---
In late 1983 both management and staff of Jennings went on strike, closing the Red Coach Inn for several weeks. The workers made several economic concessions, including wage and benefit reductions, but two of the main sticking points were seniority rights and job protection.
The restaurant, always a fancy place with a lot of class, closed its doors in 1999 to make way for Excelsior and Grand.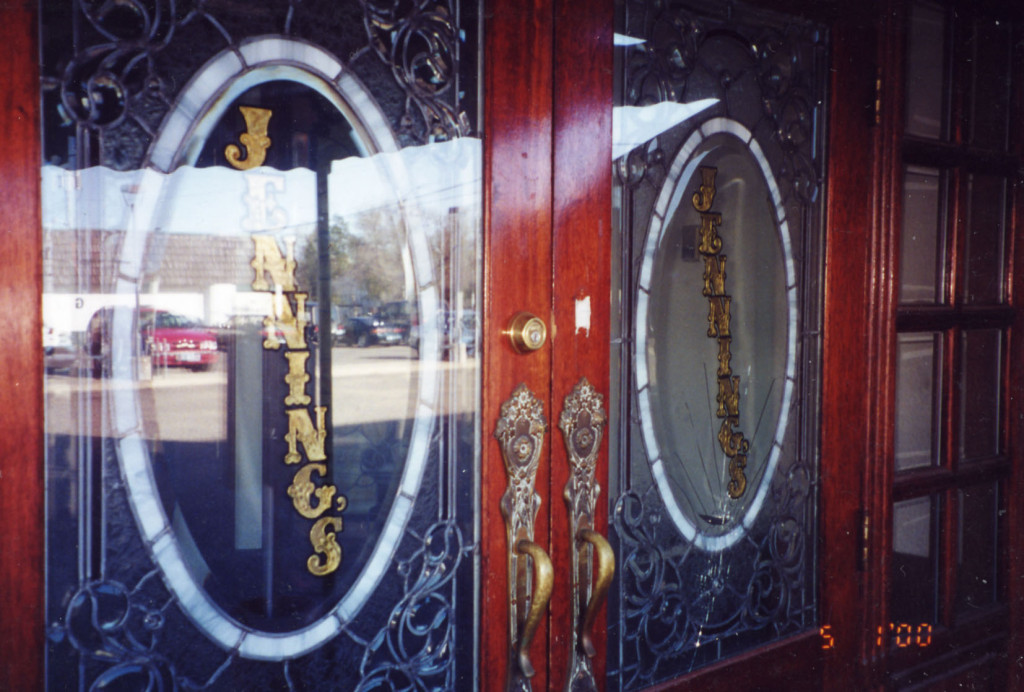 Save
Save