SANTOS FLOWERS
Leslie B. Santos built the structure at 4801 (4805) Excelsior Blvd. (at Princeton) in 1945. The first of many nurseries operating on Excelsior Blvd., Santos preceded the St. Louis Park Greenhouse by two weeks. Santos bought 7 vacant lots in 1945 and built a greenhouse and showroom. From the outside, the structure looked like an ordinary house with two big bay windows in the front.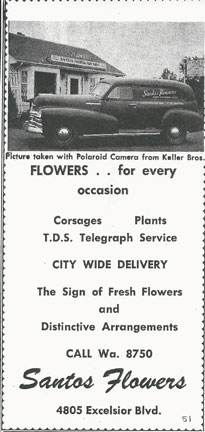 ---
BLOSSOM SHOP
 In 1953, he sold out to Laurene G. Swanson and Ethel Magnusson, who ran the Blossom Shop until at least 1955. In June 1956 the Dispatch announced that the Blossom Shop was under new management.
In April 1959, 4805 was the site of Gene's Citrus Haven, featuring Texas grapefruit and oranges.
---
PORT ARTHUR CAFE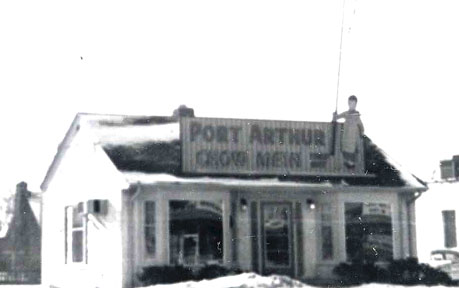 In 1959 Tom and Leona May ran the Port Arthur Café at this location. There were other locations, including Lake and Hennepin in Minneapolis (at least 1974 to 1980) and 413 Robert Street in St. Paul.  The Café in St. Louis Park lasted until about 1962.  The structure still looked like an ordinary house with a double garage.
---
DONUT TREE
In June 1963 it was the Donut Tree (75 kinds), owned by Max Grossman of the Grossman Chevrolet family. The building had a very different look and shape – was it the same building?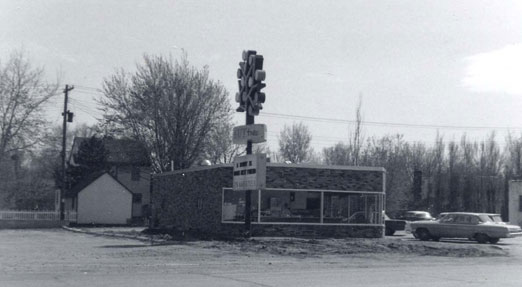 ---
BIRD HOUSE
At the end of 1963 it may have briefly done a stint as the Bird House, run by Steve Hendrick. Not sure what kind of establishment that was.
---
DRY CLEANERS
1964 began a string of dry cleaning establishments, including Johnny-on-the-Spot Cleaners, Pilgrim Cleaners in 1970, and Park Avenue Cleaners and Launderers in 1972. The last of the dry cleaners left in 1977.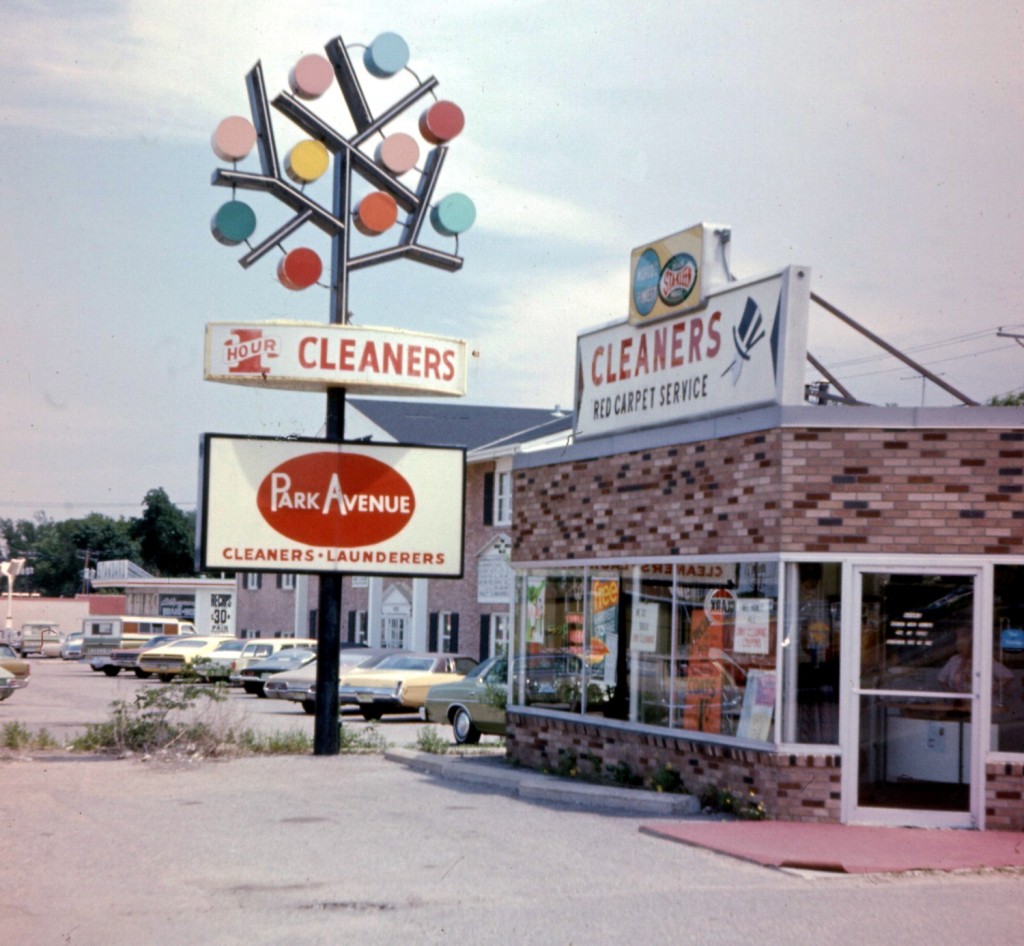 ---
LOFFHAGEN AND SON
In 1979 the building was purchased by Gordon and Greg Loffhagen.  The Loffhagen family had a long tradition as insurance agents, starting with Gordon's father Frank, who began as an automobile insurance agent for State Farm (in Minneapolis) in the late 1920s.  Gordon became an agent in 1947, working out of a State Farm office on Lyndale Ave.  In 1976 Gordon's son Greg became an independent agent in Edina, and in 1979, Gordon and Greg decided to go into business together.  They purchased the building at 4801 Excelsior in 1979 and worked together until Gordon retired after 50 years in 1997.  Greg noted that when they first opened the building, people would stop by and ask about their dry cleaning, even though the building had been vacant for at least two years.  Greg continues to run the business, with assistance from his daughter/agent Mary Neill.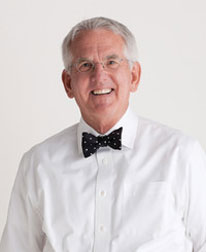 Save