The first we know of this property is that it was a miniature golf course owned by William McElroy in 1940.
Records show that a building was built in 1950 by Don Olinger for $20,000.
In 1950-51 we see Hiawatha Coaches listed.
In October 1953 the building was purchased by Johnson Bros. Plumbing and Heating.  They were later located at 7102 W. Lake Street from 1956-58.
From 1955-60 there was United Petroleum Gas Co.
---
Northern Propane Gas Co. is listed from 1964 to 1974.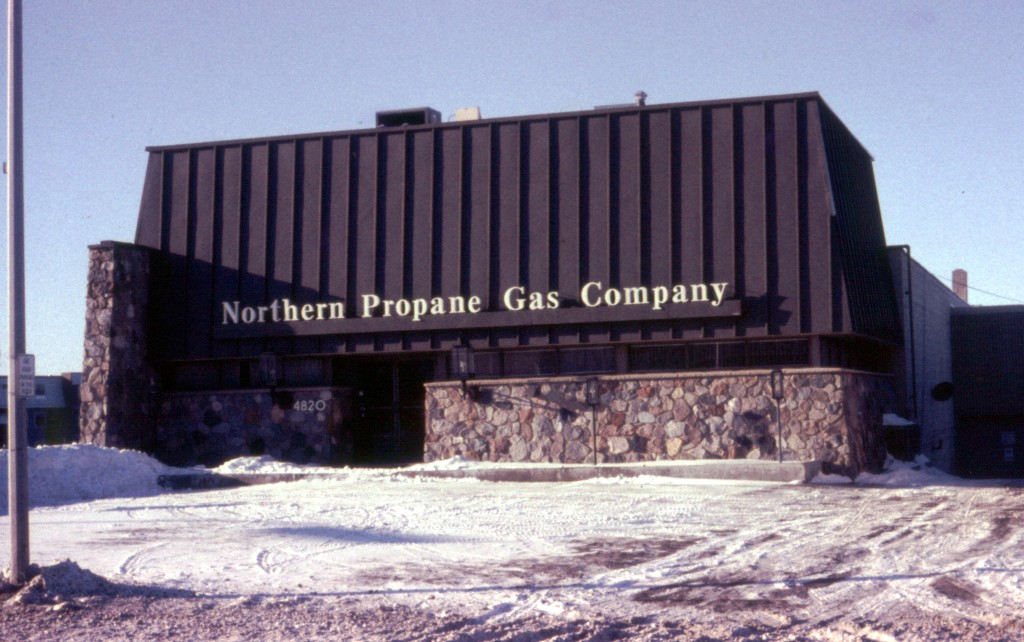 ---
In June 1972 we also see the Dual System Driving School.
Airlink Travel, occupant from 1991-94, was involved with insurance fraud.
The building was demolished in 1999 to make way for Excelsior and Grand.