This building was built in 1926, and started out as the Engell Dairy's stable.
In 1930 the building belonged to Henry "Hank" A. Schroeder of the Schroeder Dairy Co., of Deephaven, who had the water connected to the main line that year.  Schroeder was still the owner as of 1951.
From at least 1933 to 1946 the building was known as the St. Louis Park Service Garage. It was also a Mobil gas station (the tank was taken out in 1966). Some names associated with the property and some (non all-inclusive) dates are as follows:
1933-37: Kenneth (Kenny) Johnson
1937-42: John P. Mason (also known as Mason's Garage)
---
---
1942: Chuck Kinser, Axel Larson
1945: Fred Haberberg
In 1947 R.H. Mohrbacher requested a permit to sell cars but was denied.
1948-54: (E.J.) Lambin Motors – new body shop, new management September 1951
In 1950 Hank Schroeder operated Edina Motors.
In July 1950, a Buy-Rite Market is listed at 4827 Excelsior.  Could that be this building?
In 1951 a fire caused $7,000 in damages. George Sedwick was the manager.  Schroeder was listed as the owner, but he may have sold shortly afterwards.  E.J. Lambin wrote a letter to the Village Council commending the fire department.
The front office was rented to Anico Water Softeners.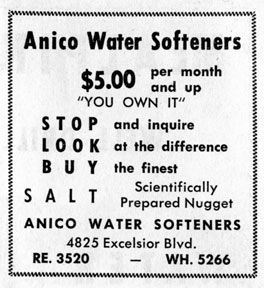 ---
NONIE'S CHOW MEIN
One of the more interesting tenants was Nonie's Chow Mein, which made its debut in May 1952 and operated until about 1954.  An ad in the 1953 Echowan said "Daily fresh from our own Kitchen."
---
1958-62: Gopher Glass
---
1958-70: Park Auto Upholstery (moved to 6731 Oxford in 1972)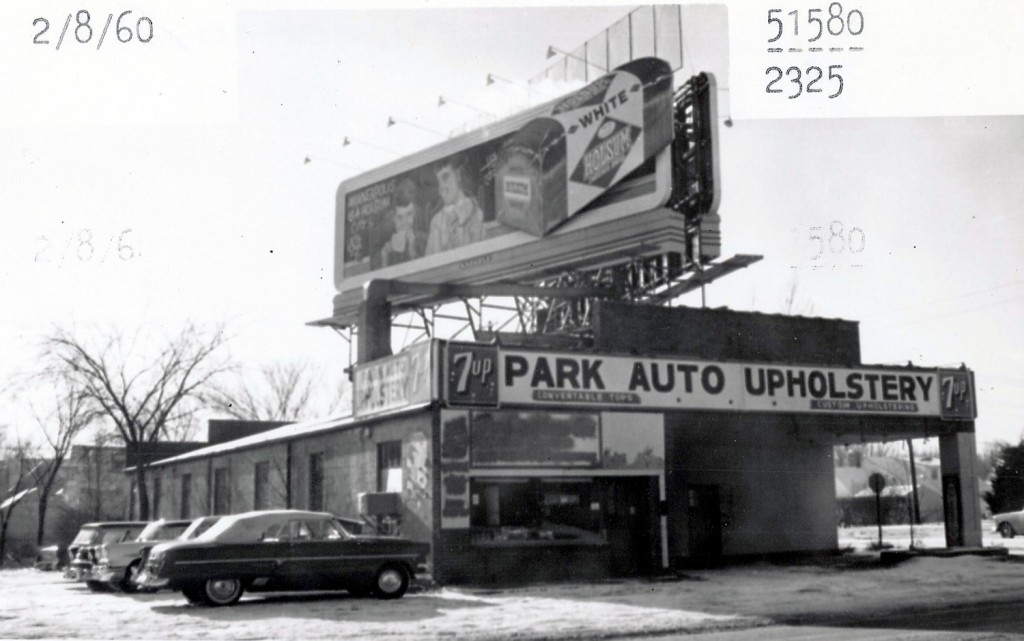 ---
Colonial Auto Body opened in November 1970.
German Auto Works, founded by Donald W. Lindall, opened in 1971.