The Engell Dairy and residence were located at four addresses at the intersection of Excelsior Blvd. and Quentin: 4900, 4904, 4910, and 4920. It's a bit difficult to sort them out because the addresses seemed to fluctuate.
4900 EXCELSIOR BLVD.
This was apparently the Engell home, dating back to at least 1928. Lars and Elsie Engell lived there until at least 1947.
A December 1950 ad in the Echo gives this address as Leata's Gift Shop, 3 Gentlemen Studios, Inc.  The 3 Gentlemen had been located at 5001 Excelsior Blvd. in the Citizens Bank Building.
It was demolished in September 1969 after it was purchased by the Sports and Health Club.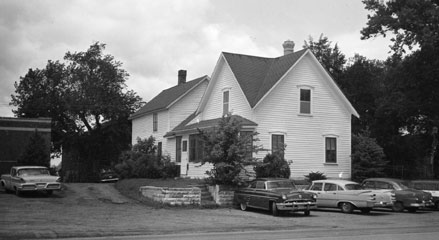 In 1983 Bally Total Fitness was built on the corner.  Owners were variously listed as "Peaceful Family Ptsh." and "Scandinavian Health Spa Inc."  Bally closed in 2012.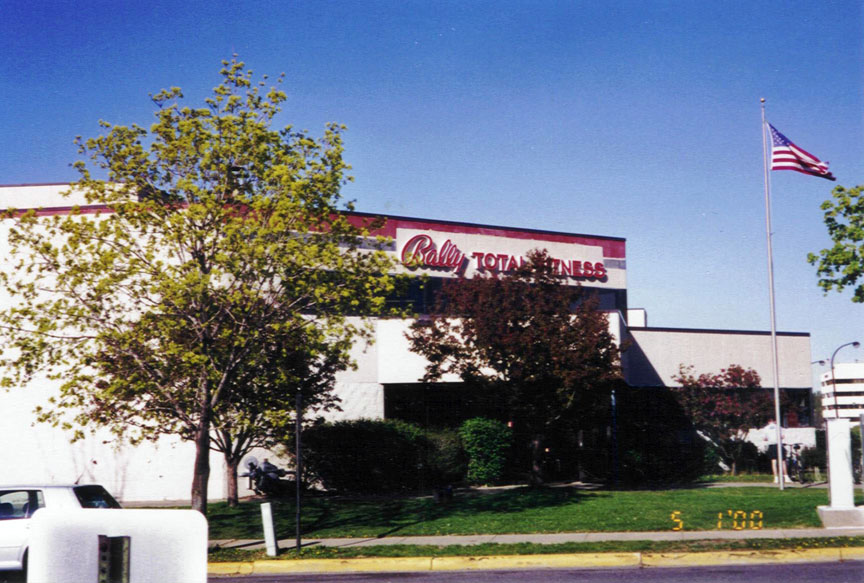 The building was sold in December 2015, demolished, and is being replaced by a six-story, mixed-use building. It includes 164 apartments, Fresh Thyme grocery and liquor stores occupying 28,228 square feet of the ground floor, and three levels of structured parking. The $48 million project will result in the creation of over 85 new jobs and will include 18 apartment units that will be affordable to households earning up to 60 percent of the area median income.  The owner is 4900 Excelsior Apartments LLC (Weidner Apartment Homes).
---
4904 EXCELSIOR BLVD.
This was apparently a storage garage for the Dairy, built for $10,000 in 1946. An addition to the one-story concrete block building was built in 1956.
---
4910 EXCELSIOR BLVD.
This was the Engell Dairy itself, vintage unknown.  Photo below is undated.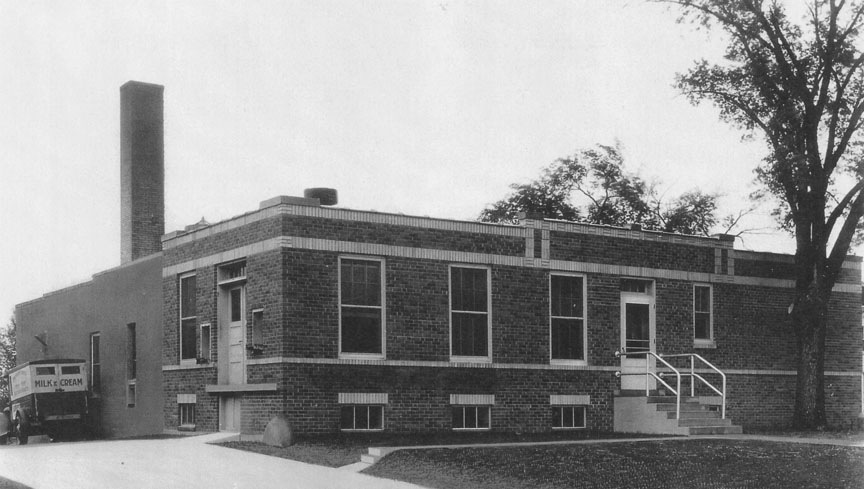 From 1947 to 1953, it was called the Delano Dairy, run by Chester Nelson and Elmer Weiland (see picture in Dispatch July 23, 1953).
---
In 1954 and 55 it was the Baldwin Co-Op Creamery Association.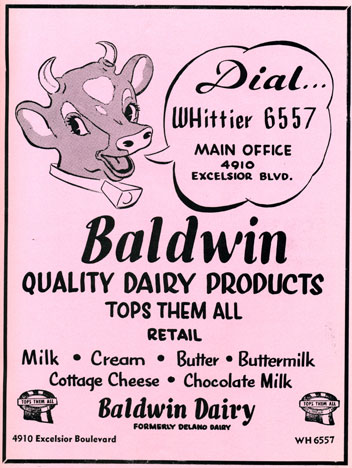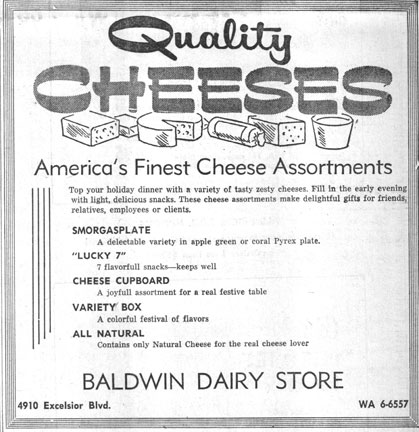 The dairy building suffered fire damage in December 1955; at the time it was Baldwin Dairy but still owned by Al and Reuben Engell.
---
In 1960-71 it was the Graybow-Daniels Plumbing Supply, run by Marvin Graybow and Leonard A. Daniels. The company distributed wholesale plumbing, heating, well and air conditioning supplies; 26 employees.  Graybow-Daniels was still at that address in a 1971 business roundup in the Sun.  Sheldon Schnitzer was cited as general manager.
Save
Save
Save