On April 19, 1948, J. Edward Pearson opened Park Studio (specialists in carpeting and rugs) at 4907 Excelsior Blvd. At the time it was the first full service home furnishings store in town. His partners were Dwight Olrey, Bob Orth, and Paul Pearson. In 1956 a canopy was added to the building.
---
From 1965 to 1972 it was Clifford Sampson Interiors ("since 1904").
---
On October 4, 1978, the Echo advertised the Hot Lick Record Store.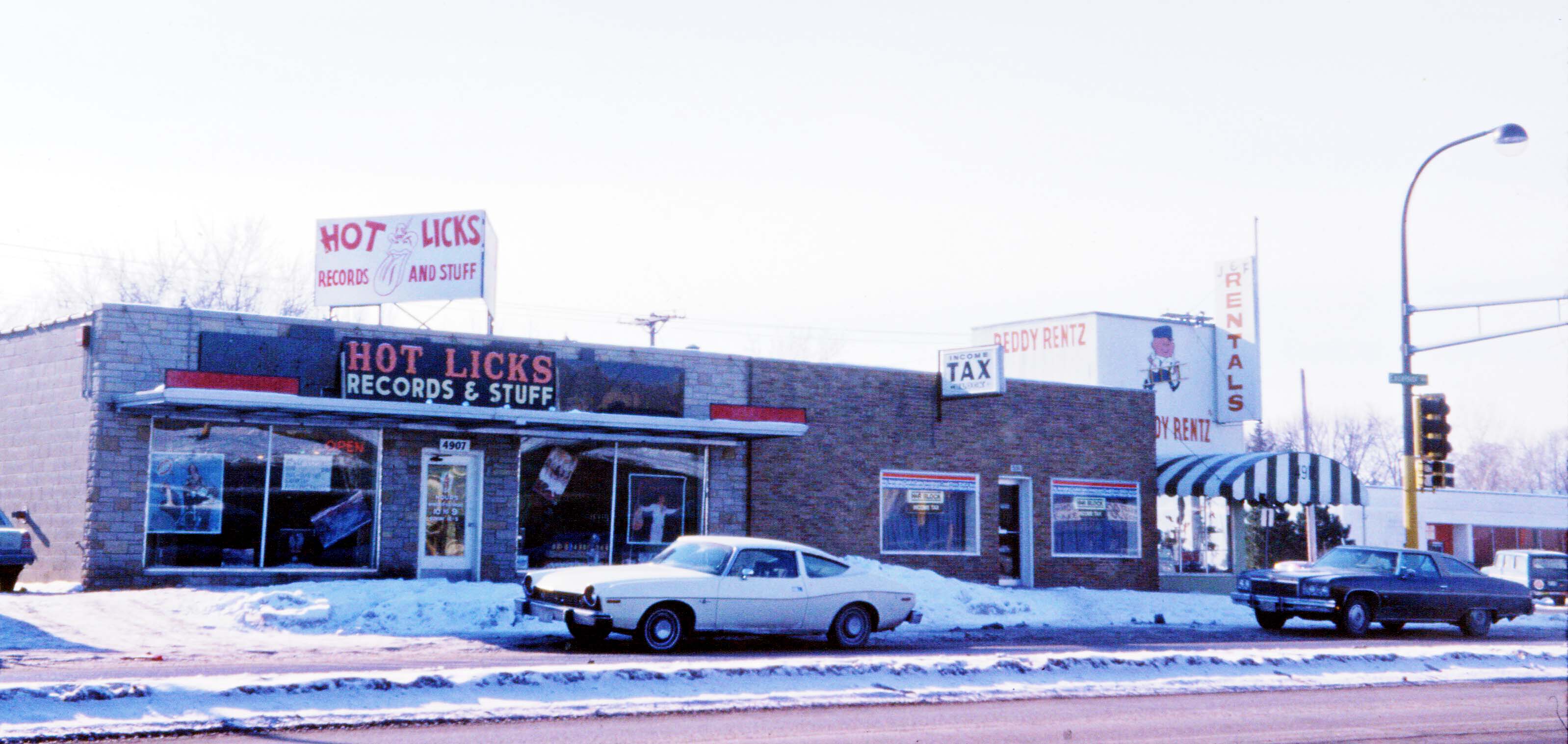 ---
In 1989 it was the Oriental Rug and Furniture Center.
---
Vogue Furniture, owned by Sampson's daughter Carol Lindgren, was the next tenant.
---
In 2004 Expressions Furnishings moved in, and started to go out of business in 2005.