This building had so many different addresses that trying to sort them out might be impossible!   As far as we can tell, it was built  in the 1930s; whether it was built as a duplex is unclear.  The following is a mixture of owners and tenants, with no guarantee of which is which!
---
1935:  John A. and Hazel DeMuth, DeMuth Kennels (5254).  John DeMuth had raised dogs since 1918.  Not much else is known about the DeMuths except that John was from Lyons, Minnesota.  By 1952 their kennel had been moved to 9920 Wayzata Blvd. and John and son Bill were the Village Dog Catchers.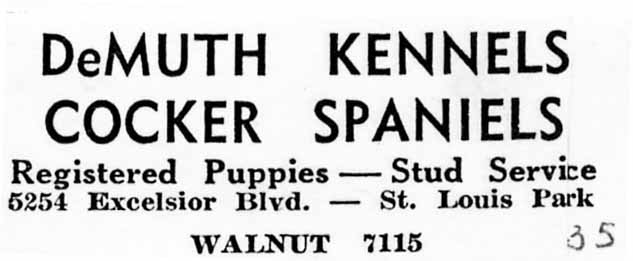 ---
1939:  John B. Zahn  (5254)
1942:  William D. and Clara Gibson
1942 – 1952:  Tommy and/or wife Reta Banks owned the building.
1943:-1944:  C.R. Weber (5238)
1947:  Donald G. and Helen DeLaria.  The DeLarias owned Pulver's Drive In.
1949-1958:  Dr. Edumund P. Murphy (5238)
1954:  Chester H. Neill, dentist (5254)
1956:  St. Louis Park Opticians – Herbert L. Gauper, Optician
1958-1960:  Dr. M.R. White, Dentist.  This 1960 photo indicates that the units are numbered 5236 and 5240.
---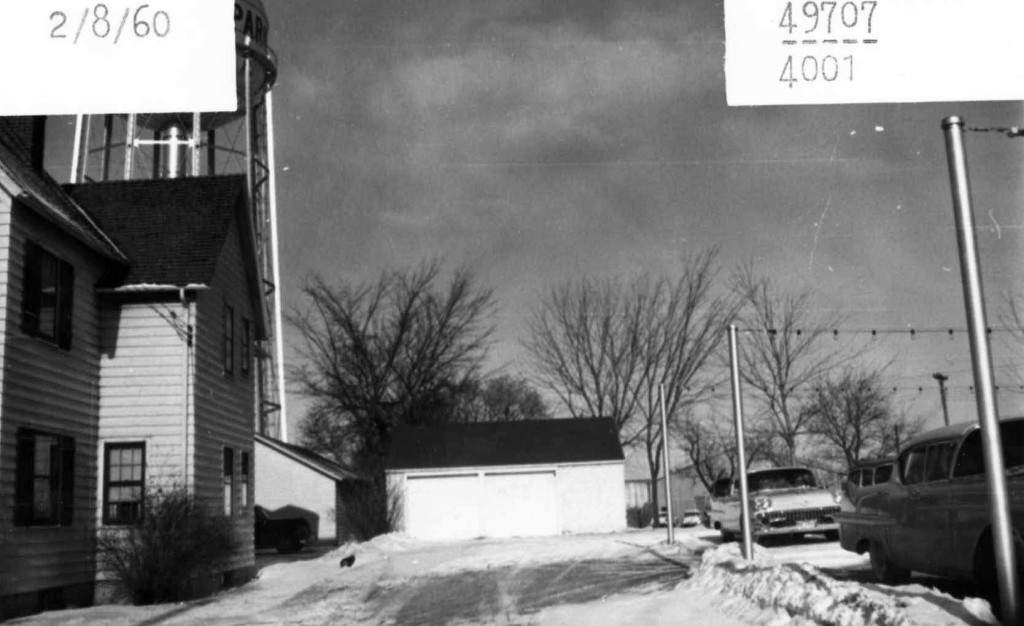 The two structures in the back suggest that the one on the right was a garage; perhaps the one on the left was the kennel?
---
1963:  The building was demolished.  At the time it was owned by Dan Commers.