Ruth's Toggery Shop was built in 1952. It was run by Ruth Commers and her husband Don. Ruth had started her business, selling salesman's samples, in her home at 3259 Zarthan Ave. in about 1944.  Roy Walbom, a competitor, complained to the Village Council that she was operating a business in a residential area. She may have moved in to Lilac Way for a time before she built her own building. Ads indicate that a second floor – a $30,000 addition – was added to the building in about 1954-5.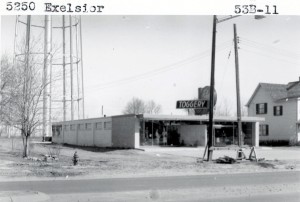 This picture comes from the 1954 phone book; the building is one story.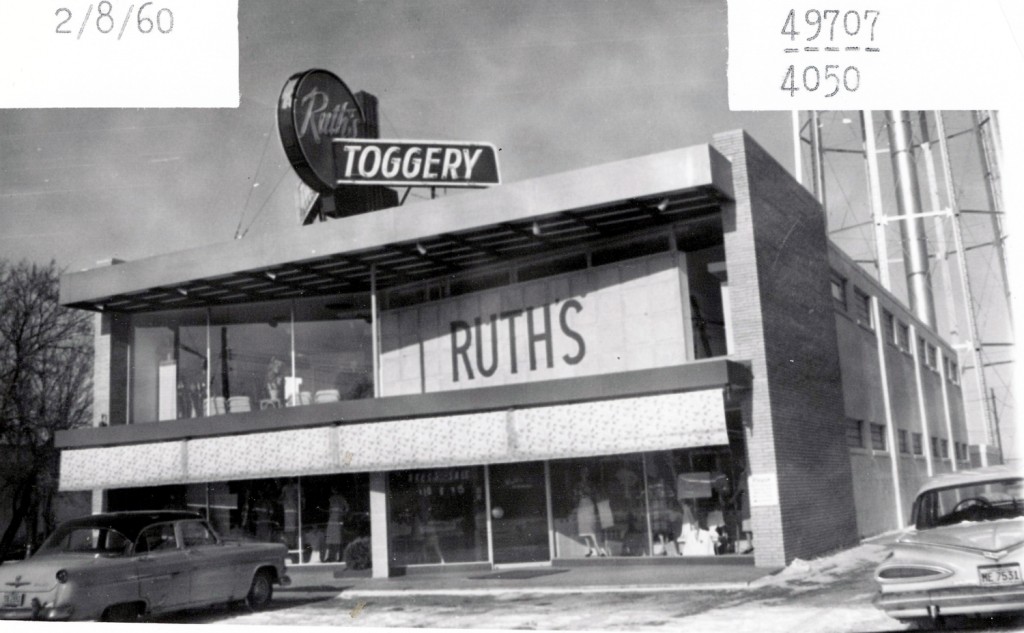 This 1956 picture shows the two-story building.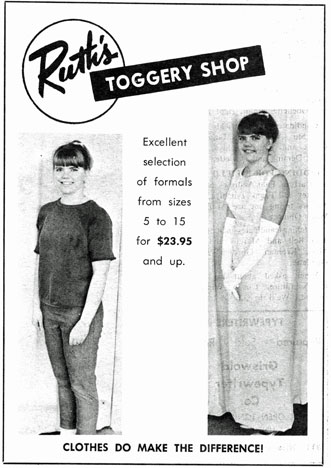 March 1968 Echo ad
The building went through several tenants after Ruth and her husband retired to Frank Sinatra Drive in Rancho Mirage, California.
---
Alan Perlman tells us what happened next:
In 1968 this entire building became the first of three and lead Minnesota store Allied Radio Corp., out of Chicago. They were known mostly as a catalog – mail order company with their most popular products being "Knight Kits." However, they branched out to the retail world, first in Chicago, then Milwaukee, and then to Minneapolis, St. Paul, and Fridley, with a full range of consumer electronics. They were the first stores in Minnesota to exclusively carry the original and still phenomenal BOSE 901 Speaker System. In fact Dr. Omar Bose, then a professor at MIT, visited the Allied Radio Stores to give us the scoop on his invention. Years later, Allied bought numerous Radio Shack stores out of bankruptcy, but many of the RS stores contained too much dead merchandise and ultimately caused the demise of Allied. It wasn't until much later that this store became a Radio Shack, after Tandy bought them back and out of financial collapse again. My first "real" job was at the SLP Allied Radio store.

Allied Radio 1969
1976 it was a Wax Museum record store.
From 1978 to 1981 it was leased to Pier I Imports.
In 1981-82 it housed Connco Shoes, one of 13 stores in the Midwest.
By 1988 it had been purchased by the City and was demolished for the redevelopment of Lilac Way into Park Village.