This building was built in 1950 by Charles N. Schleich.  It is connected to 5805-09 Excelsior Blvd., which was built in 1955.
GRAVELY TRACTORS
The building's first occupant was Gravely Tractors.  The Minneapolis branch of Gravely that distributed garden tractors for a manufacturing plant in Dunbar, WV, was a division of the Studebaker Corp.  The parent company in WV started in 1922.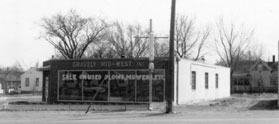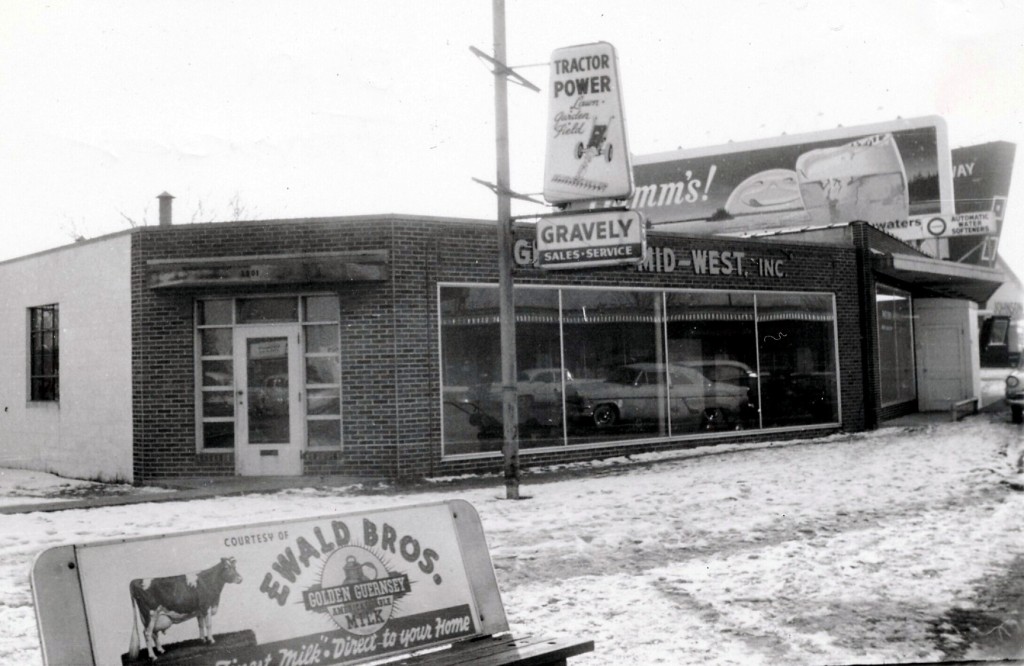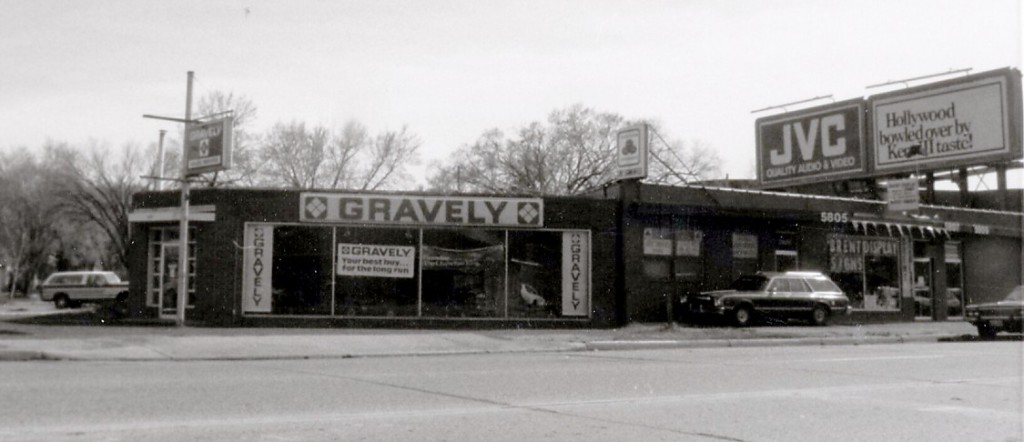 In 1964 there were five employees in St. Louis Park, including new branch manager James Allie.  Ralph Steffan was the area supervisor.
An addition to the building was approved in 1956.
In 1971 it was described as a distributing branch for lawn and garden equipment, a division of Sudebaker-Worthington Corp.  The branch manager was Thomas Carpenter (4 employees).
In 1984 a fuel tank was removed.
---
From at least 2000 to about 2011 the building was the home of Midwest Mailing Systems, which has since moved to Edina.