The office building at 5922 Excelsior Blvd. was built in 1947 at a cost of $7,000 by W.E. Lawyer. 
In 1950 it was known as Al Spencer's Snack Shop, Al Spencer and Joe Gagnon, proprietors.
 
---
 The Brookside Dairy Bar was advertised at that location from 1951 to 1954. In 1951 a Mr. Gagnon was its proprietor, as we learn from a news article about a break-in.

1951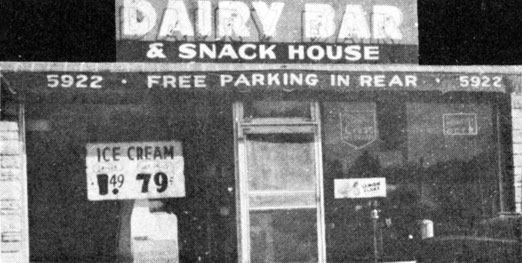 ---
In 1957 the building did a stint as Crescent Cleaners.
 By at least 1964 it was owned by accountant Gerald B. Frederick. It is connected to but not the same as 5930 Excelsior.