Three buildings had been on this site, just west of Brookside Drug:
 
· 6009 was a private house turned business, built in about 1933 and moved in 1966.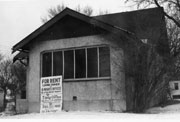 · 6015 was a private house built in about 1930.  By 1960 it had be made into offices.  It was moved or demolished in 1967.  At right is a photo of the house in 1960
· 6021 was a house built before 1933 and demolished in 1965. In 1960 it was the Park Music Studio.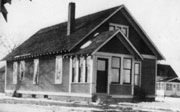 ---
In 1967, a Suburban Spur gas station was built on the site of the three razed houses.  It was run by Richard Lambert of the Murphy Oil Co.  The address was 6011 Excelsior.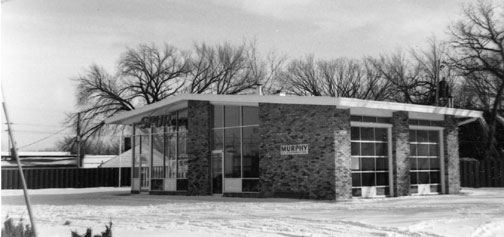 1968
The Two Chefs Thrift Store (a convenience store) operated on the site in 1970 and 1971. Robert Schmitz leased the building from Murphy Oil.  Schmitz had previously owned Jasperson's Dairy (67-69) and the Viking Pop Shop (69-70) in Hopkins, and had also worked for the Radisson Hotel and the Minikahda Club, where he met George, a fellow chef.  The store was a family affair, with Schmitz's wife and young kids helping out.
It was then a Holiday station from 1971 until it moved in 1981.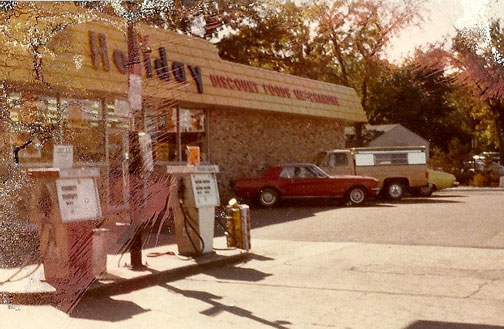 In 1982 to 1983 it was the Bongiorno's Italian Market. David Bongiorno had sold his Mama Rosa's Restaurant in Minneapolis and opened the Bongiorno Italian restaurant at 5916 Excelsior Blvd. in August 1981. After the restaurant closed sometime after October 1982, he moved down the street here to 6011, but didn't make a go of that either.  See also 5916 Excelsior.
In 1983 (July 1985?), the Print Shop moved in from Lilac Way, where it had operated since 1976.
 Kathleen Hames purchased the building in 2006 and opened Arts and Flowers.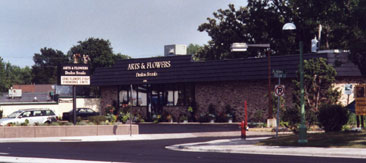 2008