This building was built in 1952.  It has six street addresses, although the legal address is 6112.  The building has had numerous tenants over the years, including:
Christian Science Reading Room – 1960-68
Jim's Barber Shop – 1968-70
Minnesota Saw and Tool – 1954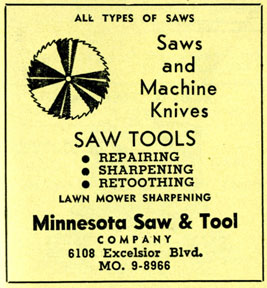 Promotional Films – 1956
Prudential Insurance – 1961 (6106)
Ranger's Finer Chow Mein – 1957
Snow White Laundrette – 1953-67.  Opened June 1953 with "Sta-Nu Service"
Suburban Electric – 1952 – 1964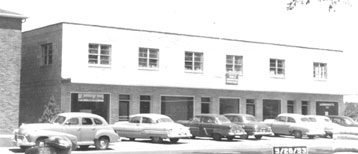 1953
---
SNYDER ELECTRIC
In 1965 the building was purchased by Snyder Electric.  The company was started in 1960 by Jim Snyder. His father, Clifford Snyder, was an also an electrician and worked for the company when it first started. Jim's brother, Jerry Snyder, joined the company later, as well as another brother, Jack Snyder. The company is currently owned and operated by Jerry's son, Pat Snyder. Jerry's daughter Aimee is the Office Manager.