In 1957, Leonard E. Enga built the Enga Funeral Home at 5600 Excelsior Blvd., at Webster for $80,000.  The contractor was Ralph Rutledge.
Leonard Enga was born on December 16, 1903. He married Ruth Johnson in1930 and started the business in 1933. In 1946 they lived in Florida before returning to Minnesota in 1956.
Enga Mortuary had been located at 1300 Lowry Ave. No. in Minneapolis from 1933 to 1946. The St. Louis Park building was built in 1956, and the Engas lived in the upstairs living quarters starting in July 1957. Enga chose to open his mortuary virtually across the street from the very established Billman Mortuary. An Open House was held on August 17 and 18, 1957. There are pictures in the August 15, 1957 edition of the Dispatch. It was not affiliated with any other mortuary.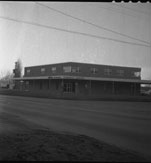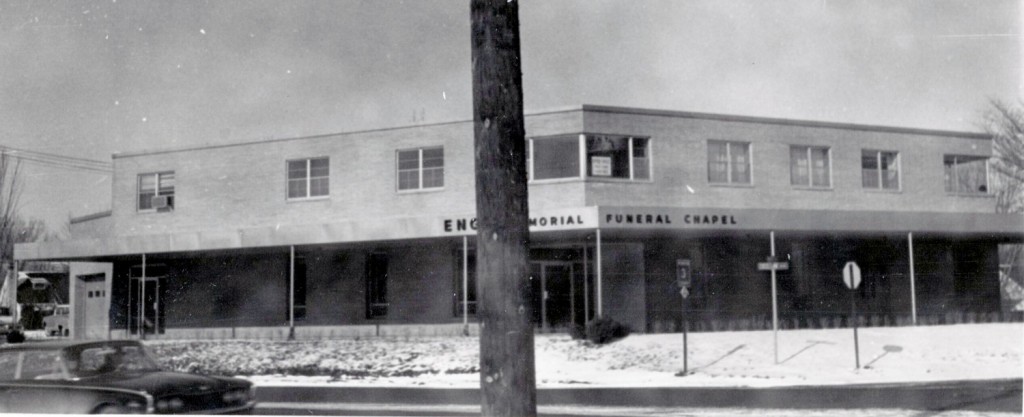 In 1957, Highway 100/Wooddale/Excelsior Blvd. were all at-grade streets. Enga was in the heart of it.
For whatever reason, in 1958, Dan Billman, Jr., Joe Billman's brother and John's uncle, allied himself with Enga and the establishment was known as the Enga-Billman Funeral Home until John Billman took them to court.
In October 1958, Enga started publishing funeral prices (as low as $150), which went against industry practice. As a result, in 1959 it was suspended by the State Board of Health for nine months, and sued by the Minnesota Funeral Directors' Association for misleading advertising and for paying money to obtain business. Enga apparently prevailed in the $15,000 suit, as it continued to advertise prices.
In January 1991, it became associated with Kapala-Glodek Funeral Chapels. In July 1991, it merged with White Funeral Chapels and became Enga-White Funeral Chapel. Enga died in Wisconsin on November 12, 1994. The funeral home remained in business until 2003.
The ad below is from 1967.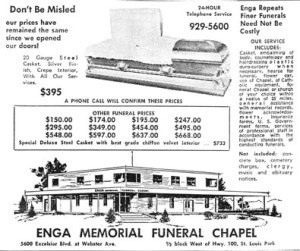 Subsequent businesses in the building were Trestman Music and Excel Pawn Outlet.