The following is from the City's website:
Excelsior & Grand is St. Louis Park's premier redevelopment project located on the 15-acre Park Commons redevelopment site along Excelsior Boulevard between Monterey Drive and Quentin Avenue. Centered along a 600 ft. town green that connects Excelsior Boulevard to the neighboring 30-acre Wolfe Park, the $160 million project is revitalizing Excelsior Boulevard and creating a community "focal point" or downtown for St. Louis Park.
Parking ramps under buildings help ensure a pedestrian-friendly area that isn't dominated by cars and parking lots. The development has been named "Best Multifamily Project" in the City Business "Best in Real Estate" awards program.
A ribbon cutting ceremony was held on June 21, 2002.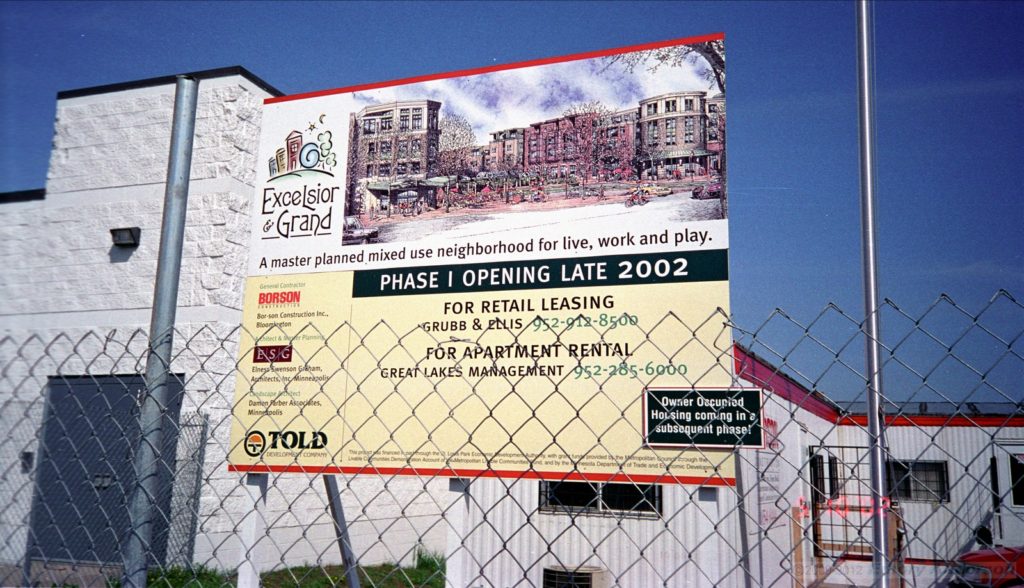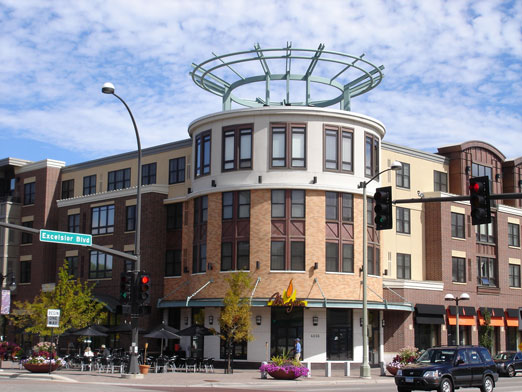 Occupancy of the third phase of the Excelsior & Grand Project began in April 2006. This phase is a single, five-story, mixed-use building located at the northwest corner of Excelsior Boulevard and Monterey Drive. It contains over 14,000-square-foot Trader Joe's grocery store, with four floors of condominiums above, for a total of 86 residential units.
The fourth and final phase is at the northwest corner of Park Commons Drive and Grand Way. The redeveloper, TOLD Development, has constructed a five-story mixed-use building on the site. It includes 96 condominium units and 5,100 square feet of ground floor retail space. The building was completed in 2007.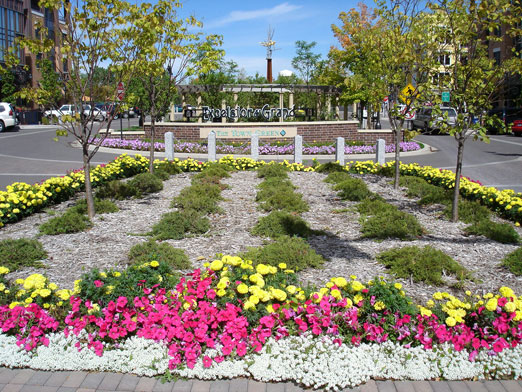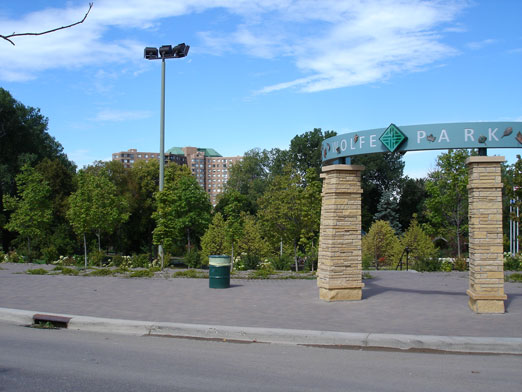 ---
The Connor Group purchased the property in March 2016.
---
ALLEGORY OF EXCELSIOR
The gold statue of a floating nude woman, called the Allegory of Excelsior, was created by sculptor Andrea Myklebust.  Wendy M. Gherity was the model for this $175,000 installation; Myklebust decided that clothing would date the piece.  The piece was installed on June 19, 2002.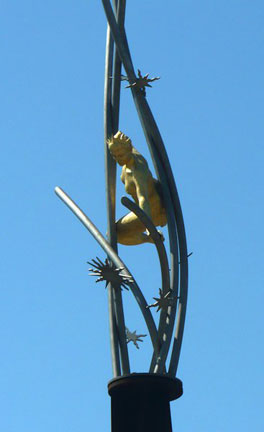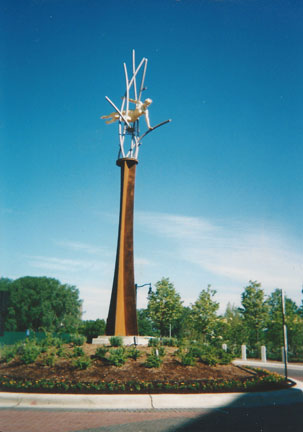 Save
Save
Save
Save
Save