To much confusion, St. Louis Park has had two elementary schools called Fern Hill.  And to complicate it even further, the first Fern Hill changed its name to Park Hill.  This is the story of the first Fern Hill School
Fern Hill School was built in 1905 at Minnetonka Blvd. between Natchez and Ottawa Avenues. (In 1893 the land had belonged to J.W. Hayes.)  The school was a square, red brick building with one classroom that was heated by a stove. Bertha Bates taught at this early school, which held five grades in one room.  The back of the (undated)  photograph below refers to it as the Theodore Roosevelt Building and Lake Street School.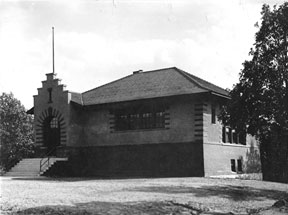 ---
In 1922 the school was enlarged to eight rooms.
In 1925-1926 it was up to the Mother's Club to raise the money to buy hot lunches for the students.  That year it was noted that attendance was down due to the fact that several large families had moved from the district.
---
A memorable Principal was Orlando Richard Paske, who only had one arm.  Mr. Paske's son sent a memoir about his dad that was written by a former student, Gwen Evans.
---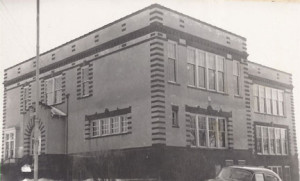 Undated photo courtesy school district
---
PARK HILL
In 1950 a new building was built elsewhere, and with the assumption that the old building would be abandoned, the new school was given the name Fern Hill. But demand for schools forced the Village to recommission the older building and it was renamed Park Hill. Students who attended Park Hill were puzzled when they could still see the Fern Hill name in shadows on the building. In the mid-'50s, the building was used for grades 1-3 only, with the older students going to the new Fern Hill. In 1959 it had the last coal stoker heating system in the school system, maintained by Janitor Edward Jenneke, who had been there since 1937. (picture August 20, 1959 Dispatch)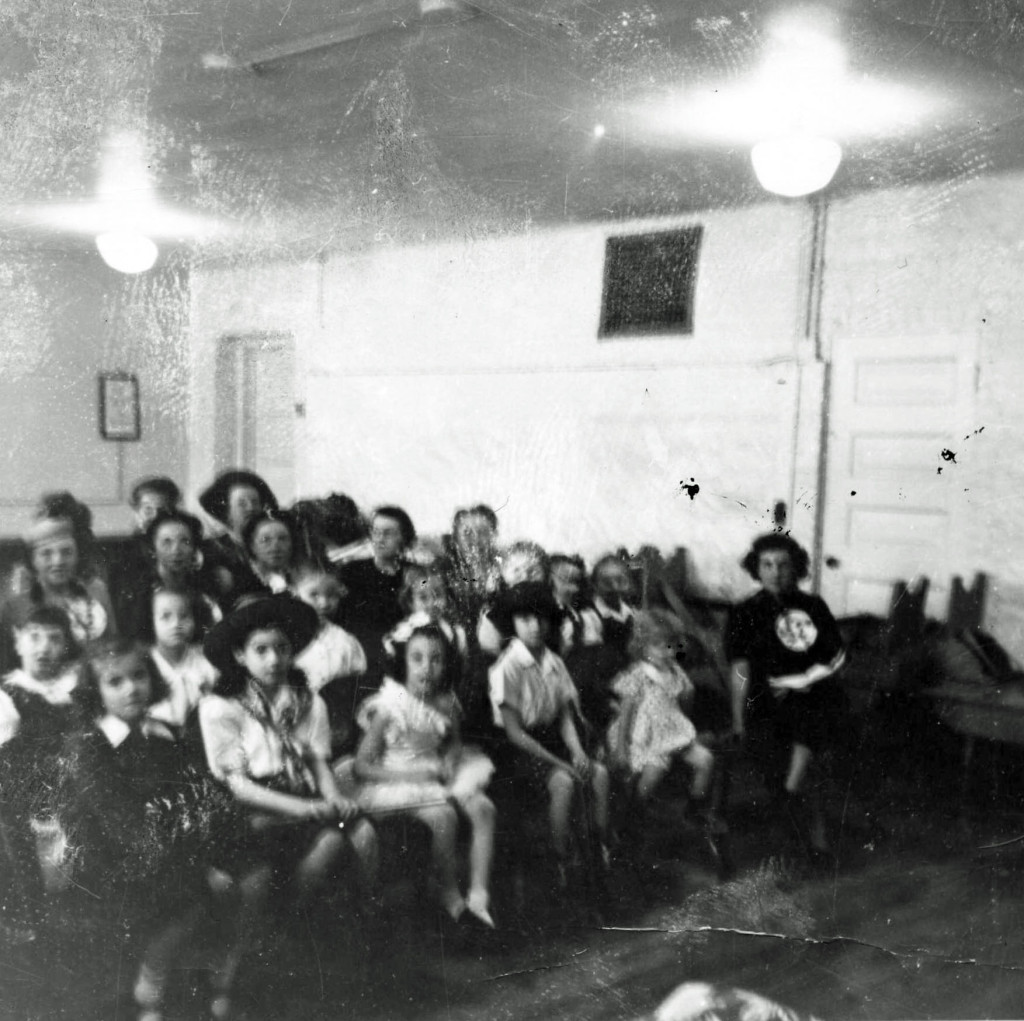 In 1967 Park Hill was discontinued as a school, having served 62 years.
In 1968 apartments were built at the site of the original Fern Hill School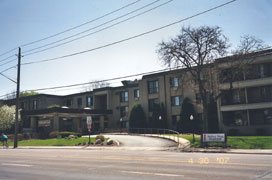 2007