Greg Howard, creator of the nationally-syndicated "Sally Forth" comic strip, is another famous former resident of St. Louis Park.
Details of his early days are difficult to come by, but it's been confirmed by a former neighbor that the photo below is indeed our native son.
Gregory Robert Howard was born on April 16, 1944, in Ramsey County, the son of Dr. Robert B. Howard and the former Lorraine I. Leavitt.  The family built the house at 5647 Minnetonka Blvd. in 1940. Dr. Howard worked at the University of Minnesota Medical School.  In 1951 the family moved to 4044 Webster Ave.   We don't have a 1959 directory, and the family is not listed in 1960.  Greg would have been in the Class of 1962.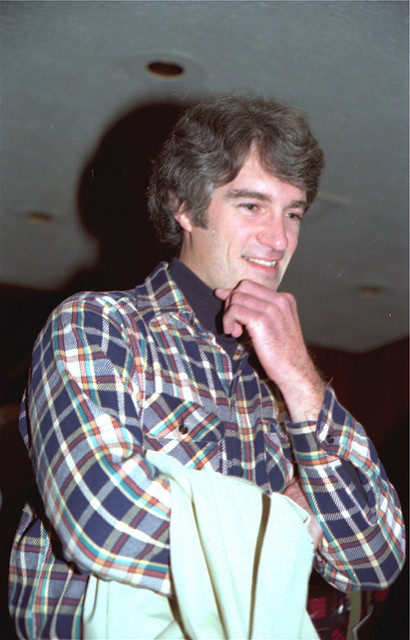 Greg took his law degree at the University of Minnesota in 1969, according to a U of M Alumni site.  It's unclear whether he went there as an undergraduate as well.
---
From the King Features website:
When "Sally Forth" first appeared on the comics pages, not many newspaper readers suspected its creator was a man, and they certainly never suspected creator Greg Howard was a lawyer-turned-cartoonist. Over the years, "Sally Forth" has made a consistent impressive growth in popularity. Why? Because it's every working mother's story! And because, as one reader wrote to her newspaper, it's about "a nuclear family whose trials and tribulations my husband and I repeatedly could relate to. We enjoyed sharing many strips with our children since we felt the strips depicted values we hope to instill in them." The National Women's Political Caucus presented Howard with its "Good Guy" Award for his "sensitive and humorous portrayal of the conflicts and victories that touch the lives of working women." As one newspaper editor said, "It's one of our top strips in every age bracket. It's amazing. Our readers have a real personal attachment to Sally."
Cartoonist Greg Howard created "Sally Forth" in 1982 and wrote and drew the strip for nearly 10 years until professional cartoonist, Craig Macintosh began drawing. Howard continued writing the strip until 1999, when he decided to pursue other creative interests. The talented Francesco Marciuliano now writes the popular strip with artist Craig Macintosh.
Today, "Sally Forth" appears in nearly 700 newspapers — some as far away as Iceland! In 1999, the comic strip gained nearly 80 new newspaper clients and its popularity continues to rise.
---
Judy Finger donated this numbered strip from 1993 to the Historical Society: