HOME FEDERAL S&L
Home Federal Savings and Loan opened here on June 10, 1969, and at the time it was one of six branches.  It boasted an "online" computer teller system.  The lobby had a water fountain.  It was at this location until at least 1979.
---
BELL MORTGAGE
Bell Mortgage used the building as its headquarters and put in a second floor, but it turned out not to be up to code and couldn't be used later on.
---
BATTLEFIELD MILITARIA
Owner Bob Johnson started this business in 1975 at 1600B W. Lake Street in Minneapolis.  He started by buying and selling military items from World War II veterans, and the business was about half books.  Below is a photo from 1994 by Emory Anderson of the Minneapolis location: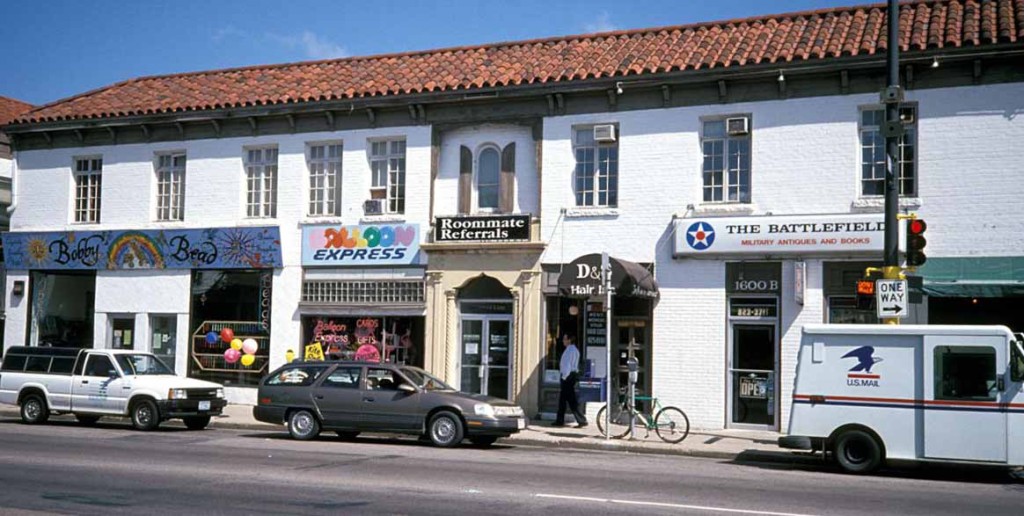 ---
Johnson bought the St. Louis Park building in 1994, moving out of Minneapolis because of the taxes.  He continued to buy and sell items, often donating items to collections at Fort Snelling, Fort Ripley, and the Minnesota Historical Society.  All things military were bought and sold, including uniforms, patches, pins, helmets, swords, games, even a suit of armor.  At its peak he had seven employees, including his wife and son.  Much of the business is conducted over the Internet.
---
On January 29, 2015, we paid a visit to Mr. Johnson, pictured below, and Emory Anderson took many photos of the store.  Asked about the impending redevelopment of the block for the Shoreham project, Johnson said he was ready to move to Nevada and would continue the business from there.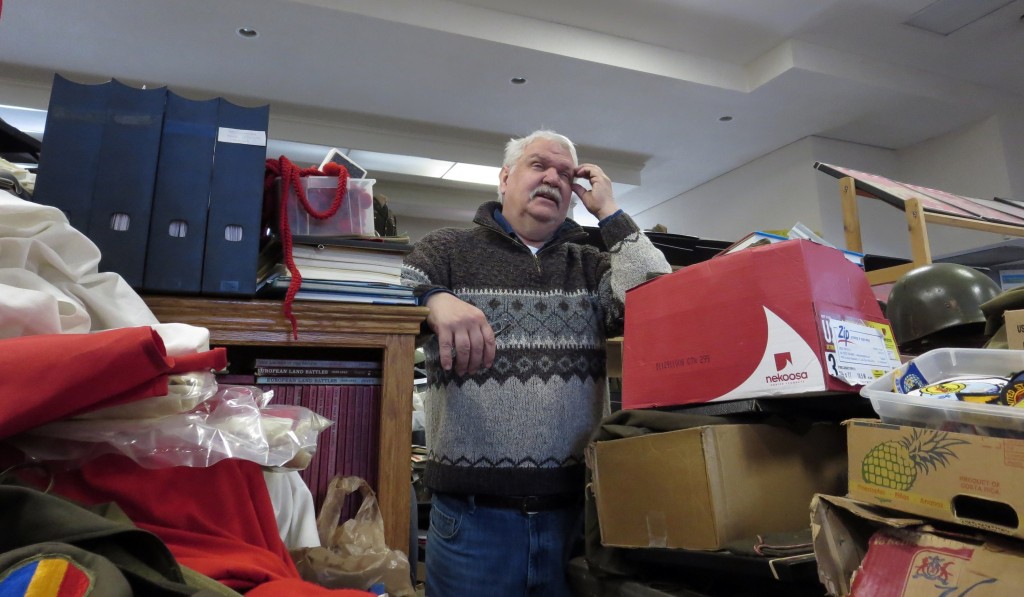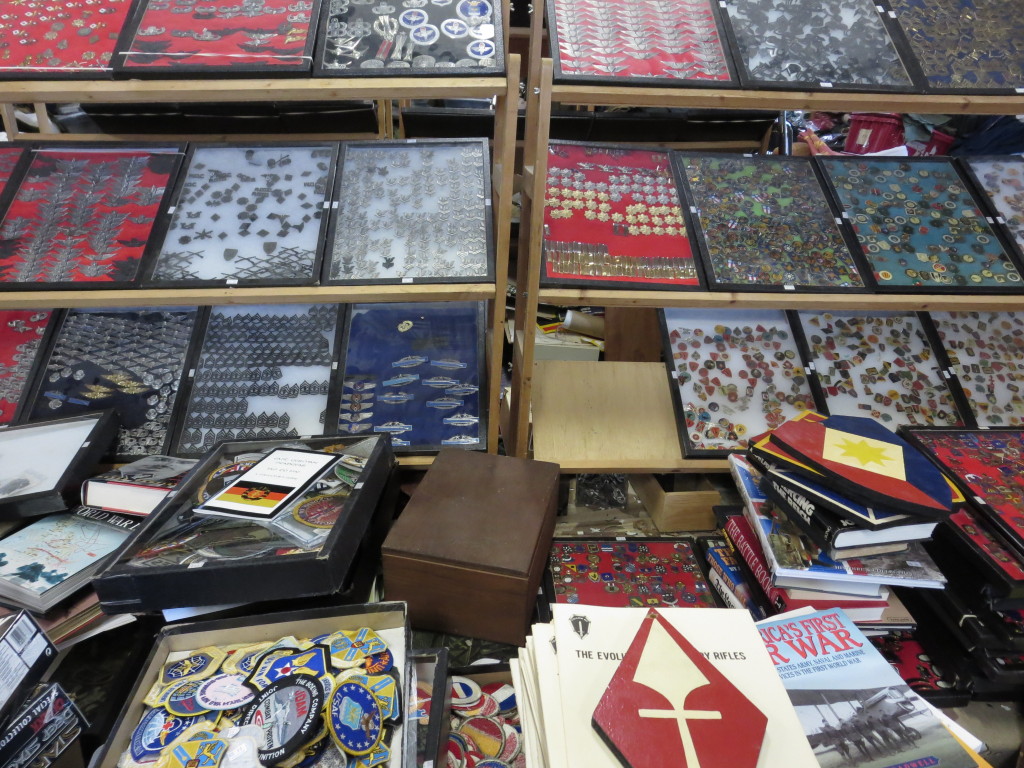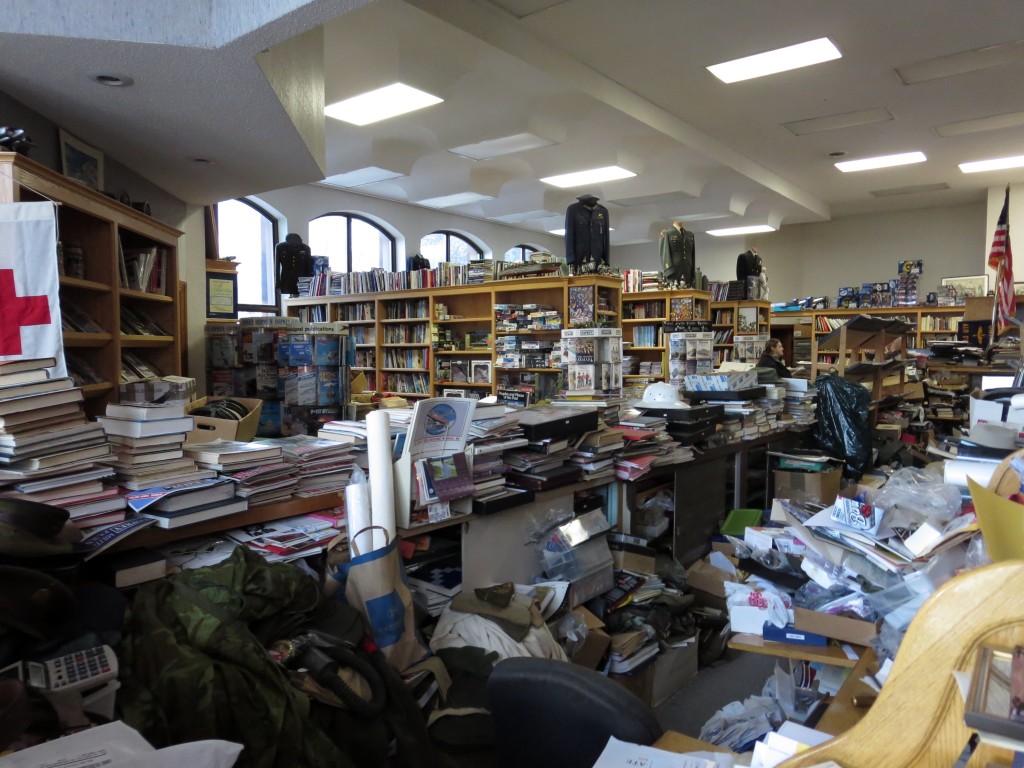 ---
In October 2015 the building was demolished.  The stylized photos below are the work of Ian Aizman:
---
Here's another demolition photo by Jesse Jamison: