This land had been part of the Pest House property.
REINHARD BROTHERS
This building was built in 1955 by/for Reinhard Brothers Co. Inc., which occupied it from 1955 to about 1987. Three houses on Lynn Ave. were razed to make room for the building. 
Located on a 3 1/2 acre tract, the one-story building had 100,000 square feet and cost $700,000.  The building was fully air-conditioned and had offices, warehouse facilities, display floors, employee club rooms and a cafe.  The company had been located at a four-story building at 11 So. 9th Street in Minneapolis and also at a 3 1/2 acre location at Lyndale and Second Ave. No.  The move was made over five days by 200 employees.  The move to a one-story building made it possible to implement a basket system to carry automove products from the stockroom to its three loading platforms.  The plant was on a 1,000 ft. railroad spur.
Reinhard Brothers Co. was founded in 1902 and in 1955 had 242 employees in the Minneapolis area.  A.C. Reinhard was president.  The company distributed appliances and automotive products; a 1964 description said it was a warehouse and distributor of Norge home appliances, Zenith radio, TV and stereo, Autolite, Bendix Black and Decker, Blackhawk, Borg Warner, Briggs and Stratton, Carter, Delco-Remy, Du Pont, Fram, Maremont, Monroe, Perfect Circle automotive lines. 
1956, courtesy Minnesota Historical Society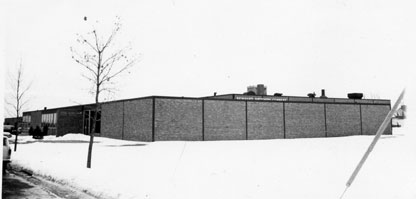 1960
 
---
In 2001 it was the site of Commercial Furniture Services.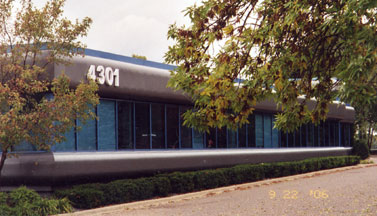 2006 – Diamond Hills Center