This rather mysterious commercial building has also been known as 3037 and 3041 Lynn.  The City says it was built in 1923 – a note says that it was moved in from Inglewood Ave. on May 14, 1934, which is when Highway 7 came through.
In the 1950s, the names Kenneth J. and Carl Bjorn are associated with the property.
 In 1966 an ad says St. Louis Park Real Estate Sales:
---
In 1971 it was the office of the John C. Brooks Realty Co.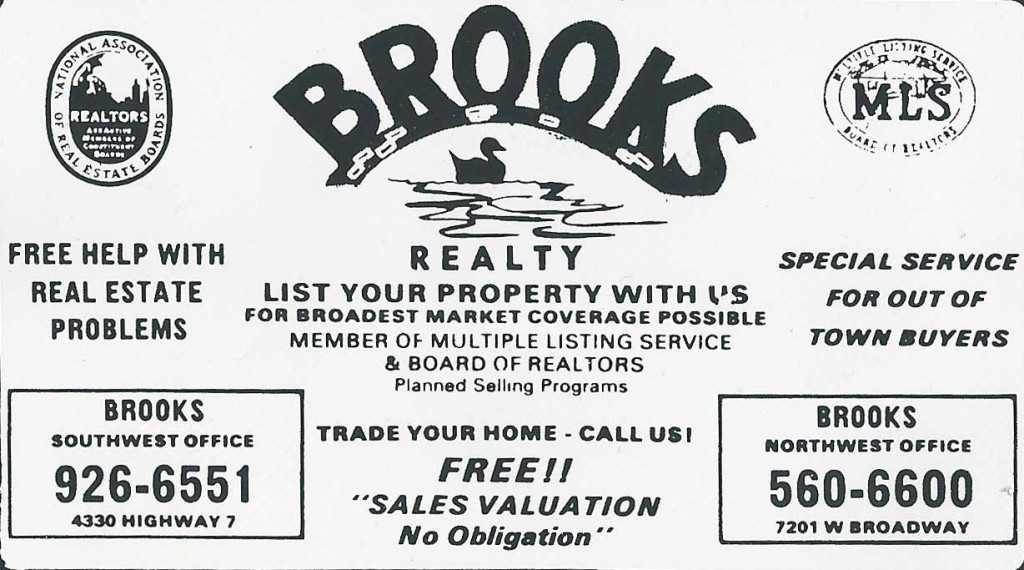 ---
Before 1983 it was home to the Hartman Advertising Agency.
In 1983-84 it belonged to Twin City Federal, perhaps the owner of the mortgage.
---
The building was extensively remodeled and is now Tooth & Co. Pediatric Dentistry.