This building was built at the confluence of Highway 7, Wooddale, and Walker Street in 1964 as the St. Louis Park office of M.B. Hagen Realty.
Ads from 1952 tell us a little about M.B. Hagen.  Not only did he sell real estate, but from his home office on Excelsior Ave. in Hopkins he sold insurance, mortgages, TV and radios, and gas and electric appliances.
A 1965 ad names Gene Reilly as Manager of the Commercial and Industrial Department.  The Hopkins office was located at 1014 Excelsior Ave.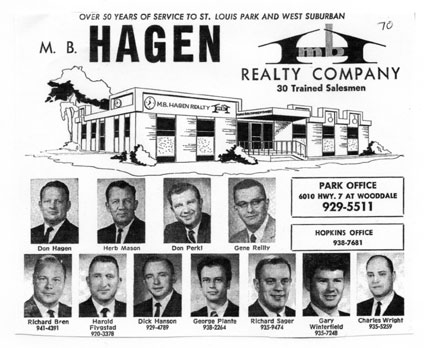 1970 ad
---
Hagen was there until at least 1980.  Since at least 1987, Investors of Minnesota has been a tenant of the building, along with other corporate offices. It was last sold in 1997.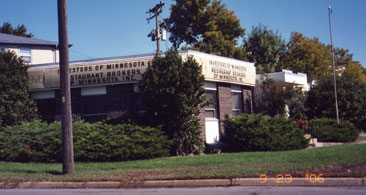 2006