In October 1951 the Lakeland Hotel opened at located at 4025 Highway 7 at Lake Street. Touted as Park's first Hotel (never mind those 100 years ago), an article announced that it had a lobby and 24 rooms, two of which were kitchenettes for light housekeeping. Designed by architects Thorshov & Cerny, Inc. and built by D'Arcy Leck Construction Co., the one story "hotel" featured interior finishes of natural birch woodwork, plaster walls, and asphalt tile floors.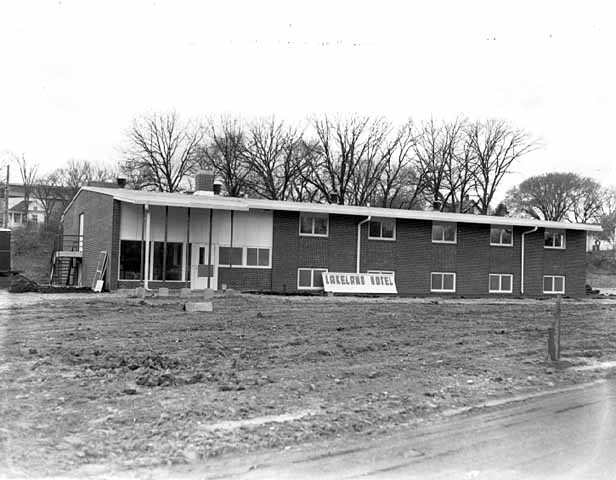 ---
The new building, "modern in every respect," cost $150,000 to build, and was originally managed by D.E. O'Neal.  The postcard below also show the original outdoor pool and fountain.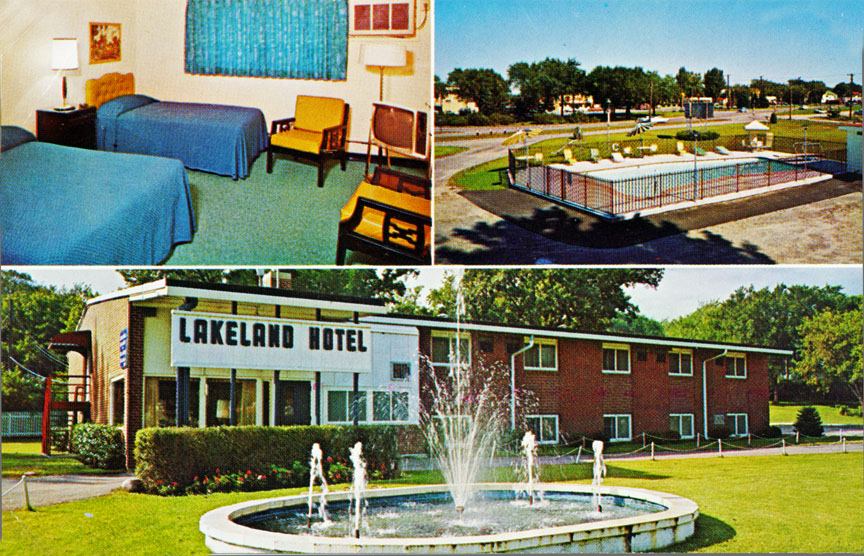 ---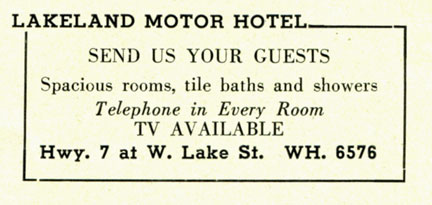 ---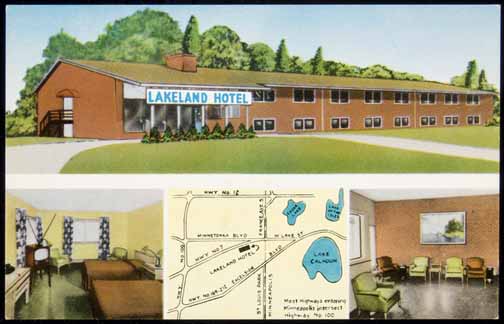 ---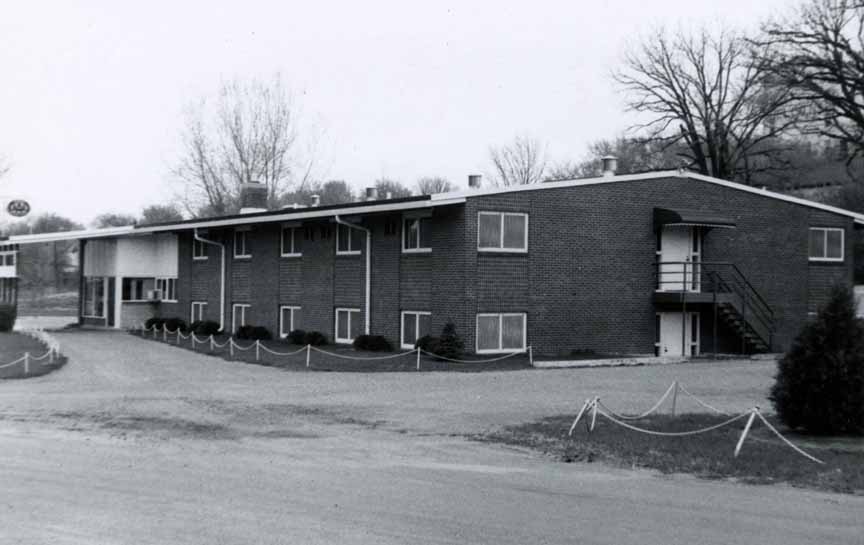 ---
In February 1981 the motel was purchased by A.M. and J.C. Bhakta.
In 1992 there was an addition built on the north side, interrupting the circular drive in the front of the building.  Oddly enough, the part of that drive is still paved up to the addition.
---
The Lakeland has had its share of shady residents and criminal activity.  One of the worst incidents happened on November 18, 2010, when 32-year-old Pamela Jean Beaulieu was found stabbed to death.  Shards from a broken mirror had been used to cut her throat.  Beaulieu had just been released from the Hennepin County workhouse after serving five months on a drug charge.  She had at least 43 convictions in Minnesota, for prostitution, drug offenses, and auto theft.  James A. Reed was arrested near Chicago and held on $3 million bond.  He was convicted of second-degree murder in July 2011.  Two other men were arrested but released.  Police had been to the Lakeland 203 times since the beginning of 2009.
Perhaps to get distance from the shady reputation of the Lakeland, the owners changed the name to Valu Stay Inn.  But at least at the time of the photo below, it still said Lakeland Inn on the awning.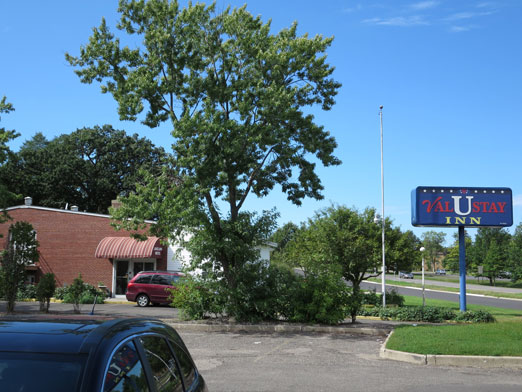 ---
The Lakeland property, as well as the former Vescio's to the east, have been redeveloped into a project called Parkway 25.