On September 26, 1952, the family of Woodfin E. Lewis moved from Ames, Iowa to a two-bedroom bungalow at 2928 Jersey Avenue in St. Louis Park. Lewis was a graduate of Fisk University, had a Master's degree from Howard University, and had completed two years toward a PhD from Iowa State College. A nuclear physicist, he had been recruited by the Minneapolis-Honeywell Regulator Co. to work at its Research Lab, then located at the site of the former Hennepin County Poor Farm in Hopkins. He came to the Park to be close to his new job – as a supervisor, he was required to be able to get to the Center when needed.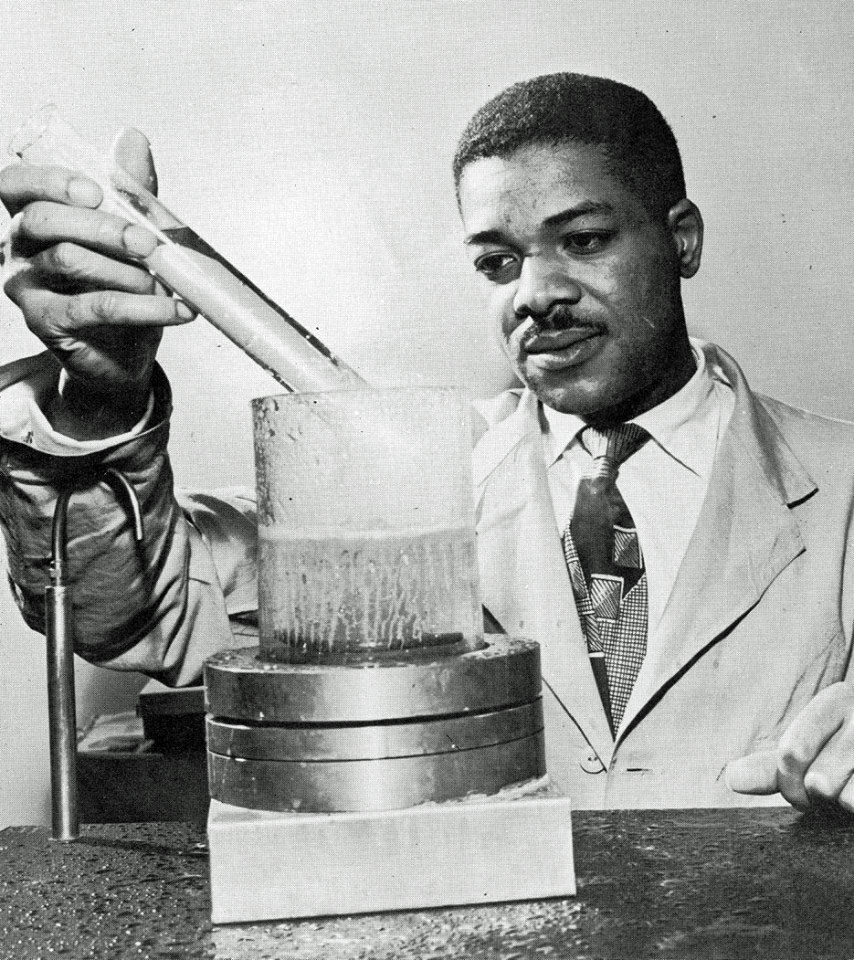 ---
All of this would be impressive but not otherwise noteworthy except that the Lewis family happened to be the first black family to move to St. Louis Park. Before they were accepted as tenants, their landlady, Mrs. Elaine Embretson, made sure that the neighbors on either side of the house didn't have any objections. Lewis himself may have made sure that the neighbors knew they were planning to move in, with no opposition expressed.
Four days after they moved in, however, Mrs. Embretson had a change of heart and had her attorney draw up eviction papers. The Star reported her as saying "The St. Louis Park people called me and objected because they don't want their children to play with Negro children." She later stated that "people a mile or so away began to pressure me and to threaten my father-in-law's business," which was Embretson's Hardware in Edina.
The threat of eviction caused immediate outrage in the community. Support for the family came from the business, political, and especially the religious community. Businessman Melvin Cooper vowed to "obtain the aid of Minnesota DFL leaders in preparing a petition to be presented to the Village Council, to enforce the constitutional rights of these citizens." The St. Louis Park Republican Association also joined the protest. Mayor Carroll Hurd was quoted as saying "If the case is to be decided on the issue of race and color, then those who favor segregation will take a licking – and I hope they do."
The Minneapolis Tribune ran an editorial decrying racism and the treatment of these "decent, well educated, responsible citizens."
Perhaps most influential was a group of young pastors who had been meeting on a monthly basis to discuss the many issues that confronted them as their congregations mushroomed with growth in Park's population. The group included Bennett Brudevold of Aldersgate Methodist, Paul Obenhauf of Wooddale Lutheran, Einar Martinson of Union Congregational, Lester Nelson of Evangelical Free, Norman Nielsen of Westwood Lutheran, Lloyd Nordstrom of Park Baptist, and Roger Schmuck of St. George's Episcopal churches. Aldersgate pastor Bennett G. Brudevold said that after discussing the situation, the group agreed that the opposition was coming from a vocal minority and signed a joint statement stating that the objections to the family do not represent "either the majority or a true mind of the people of St. Louis Park as a whole or even the people in the immediate neighborhood." The group worked closely with the Mayor and the Village Council, and appeared before civic clubs in the area to get their support. Their efforts helped to shine light on the situation and generate support for the Lewis family.
Eventually a meeting was held between Lewis, Mrs. Embretson, and two representatives of the Minneapolis Urban League. An agreement was reached that allowed the Lewis family to remain in the house for six months. After that time, they moved to Portland Ave. in Minneapolis. Mr. Lewis became a member and served as secretary of the Minneapolis Urban League as a result of his experience.  Black families started to move to the Park and stay in the early 1960s.
There is a tragic coda to this story: in 1959, at the age of 36, Woodfin Lewis passed away from cancer after a yearlong illness. His research involved radiation, as clearly shown in photos taken at his job at Honeywell. He kept a Geiger counter at his home, and his children remember laughing when their father could make it go wild when he got near it. Daughter Ellen Lewis still has the geiger counter (pictured below).
---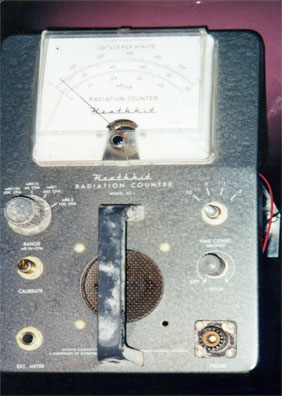 ---
Ellen Lewis became a writer in New York, and has written a play about her family's experience that she has named "Invasion of the Colored People."  It is written in a 1950s Sci-Fi movie genre with many humorous touches.  It was given its first reading in New York in January of 2002 and two enthusiastic St. Louis Parkites were in the audience.  Readings have also been held at the History Theater in St. Paul, notably in October 2004.  It is being reviewed by New York producers.
Also see Race, Creed, and Color 
Save
Save
Save
Save
Save