This house, built in 1926, was the home of Renner.family.  It sits on two lots, and the original address was 4806 Minnetonka Blvd.
In 1931 the Renners won third place in the Park's best kept lawns contest, which was the occasion for which the photo below was taken.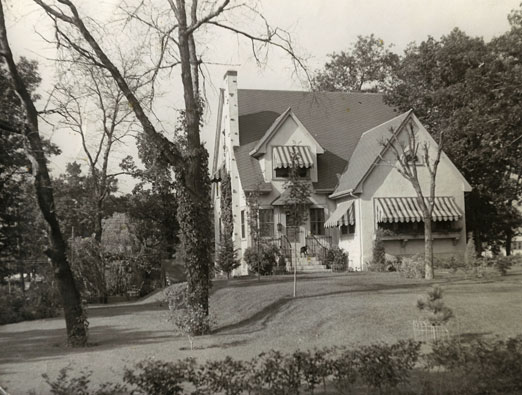 Courtesy Julianne Renner
The property featured an elaborate fountain – at least part of it is still there.  Here it is in 1962, courtesy of Julianne Renner: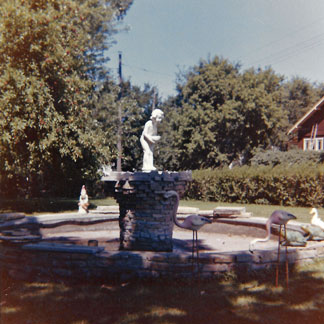 The Renners were well drillers, and owned the entire end of the block.  They built a shop on the property, which now carries the address 4806 Minnetonka Blvd.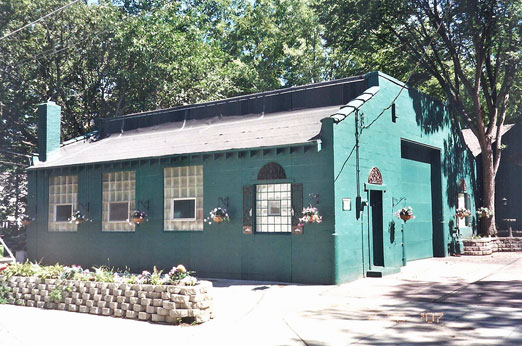 2007
After some ownership changes, the home was purchased by Mark Tucker, who changed the address of the house to 4800 Minnetonka.
In 1986 Tucker built his famous seven-story treehouse on the east side of the property (not shown here – would be on the right side.  Read that story here.