This building was built in 1940. This chronology is by no means complete and we invite your corrections and additions.
WITT'S
From at least 1940 this was Witt's (later Witt's Super Valu), owned by August Witt.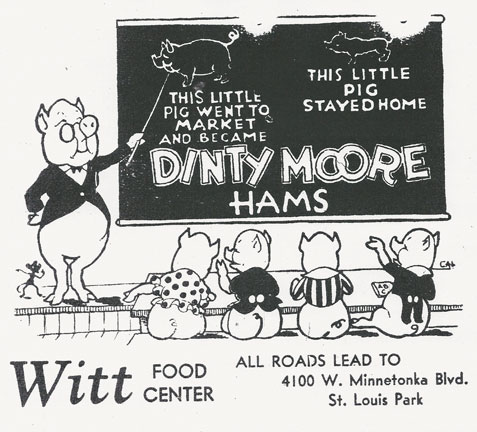 ---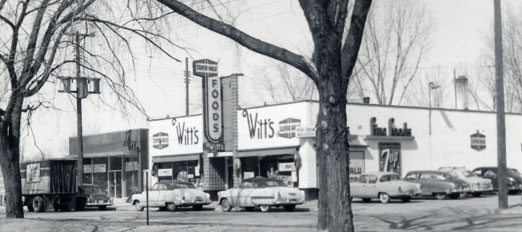 ---
STILLMAN'S?
According to the ad below from the 1952 directory, this store was home to Carl Ruedy's Cash Market, which was a meat market "With Stillman's Grocery."   In those days meat markets were usually run by separate operators.) This must be mixed up, because Stillman's was located at 4o00 Minnetonka Blvd.

---
LINCOLN DEL
From 1957 to 2000 the building housed the Lincoln Del.  Follow the link for more photos.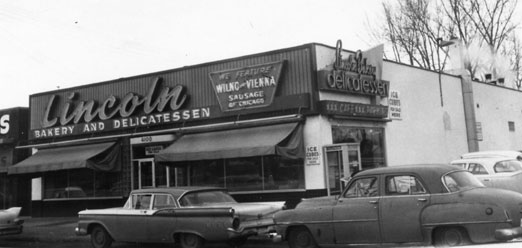 ---
FISHMAN'S
From 2000 to February 2011 the building was home to Fishman's Kosher Market and Deli, owned by Stewart Fishman.  Fishman's had formerly been at 4000 Minnetonka Blvd.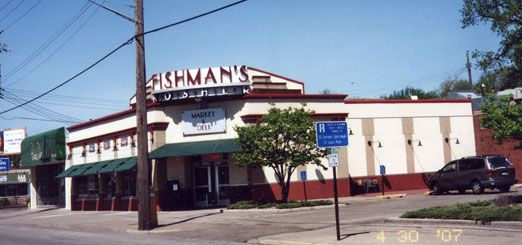 ---
EDINA REALTY
In 2011 Edina Realty leased the building and added a 2,400 sq. ft. addition.