The original Park Tavern was located at 7201 Minnetonka Blvd. at Louisiana. It is unclear when the building was built – one possibility is 1906.
In 1925 until about 1937 this was Erickson's Confectionery and Texaco Station, owned by Gust Erickson, Sr.  Gust was born in Sweden and came to the U.S. in 1910; in 1920 he was working as a stoker at a gas light company.  By 1925, according to the caption on the photo below, Gust became the proprietor of his own store (listed as a grocery store in the 1930 census) with his wife Signe (aka Selma).  Their children were Gust Jr., Berger, Carl, Arnold, and Ethel.  Also listed in the household in the '30s were Catherine and Walter.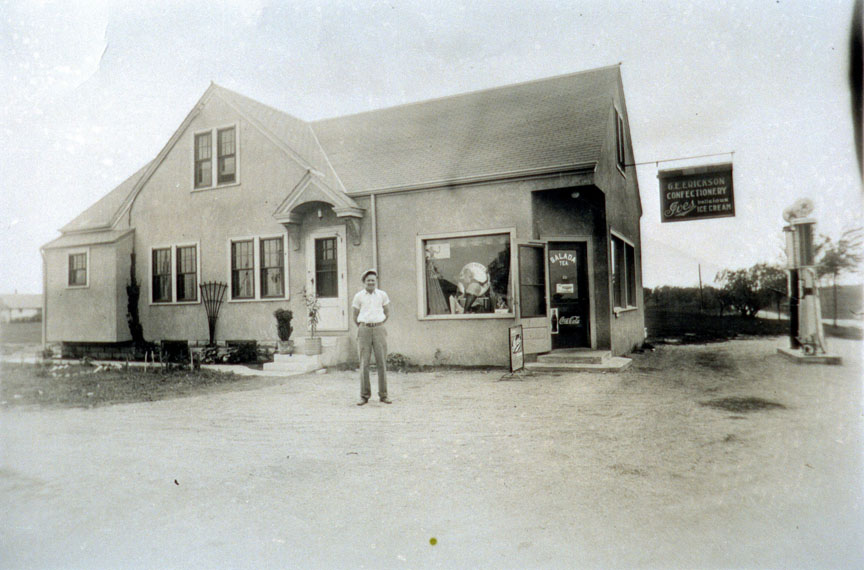 ---
As Prohibition ended, many of these confectioneries reverted to taverns, which were different from the previously dreaded saloons in that women were welcome and men were better behaved.  This became Art and Esther's Tavern (no last name that we can find) in 1938 and '39; the 1941-42 directories list only Esther's Tavern.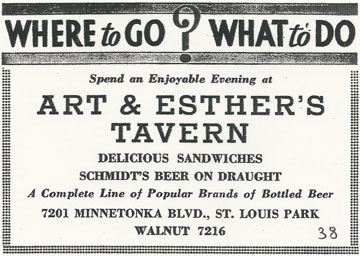 ---
In 1945 it was the Corner Tavern, owned by Mrs. Louise Howard.  It may have changed names after that, but in 1948 the liquor license still belonged to Louise Howard.
---
In 1952 the bar's liquor license was transferred from E.J. Danielson to George G. Harrison and J. Phillip Jordan.  A November 1952 ad announced that it was under new management. By that time it was called the Park Tavern. The Harrison family (George, his brother Bud, and their mother) lived up above the bar.  The mother did the cooking and the brothers fixed pinball machines.  The bar would have jars of picked pigs' feet and pickled hard boiled eggs.
---
Ben Weber bought the tavern on September 9, 1957.  At that time it seated 80 people.

---
Many patrons (some too young to go in at night) remember the games, including bumper pool and skeeter ball.  Jonny Lewis supplied this photo of a game called Duck Hunt: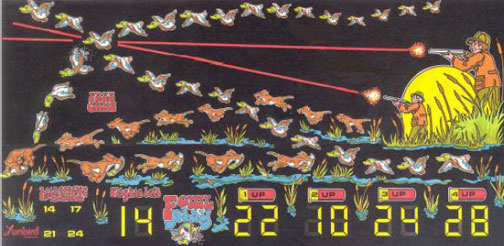 ---
In 1979 the City decided to widen Louisiana and decided the PT had to move. The City bought it and in 1980 the Tavern was relocated to 3401 Louisiana.  "Although the road widening will now not cut into the property, the city had no use for it," reported the Minneapolis Star.  After unsuccessfully trying to rent it out, the City decided to demolish it.  The bulldozers made short work of the building on August 18, 1981.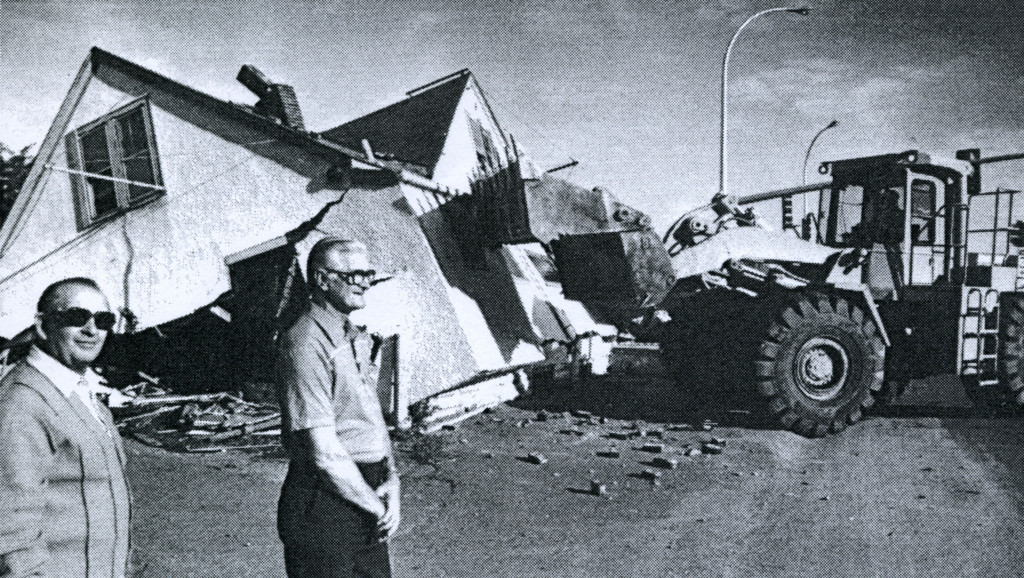 The site became a municipal parking lot.
---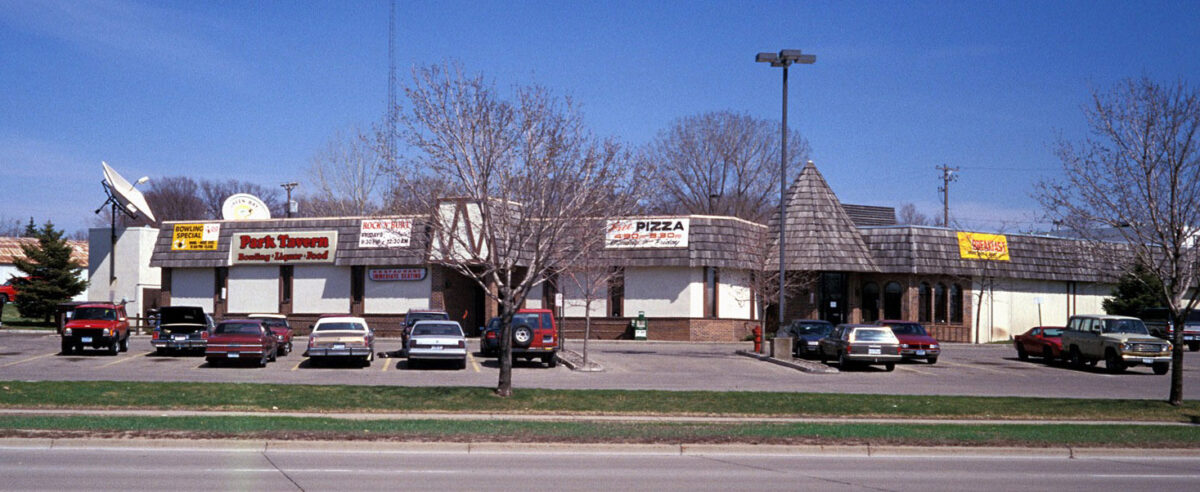 The new Park Tavern was a success – it was soon expanded and bowling was added. Ben Weber died in 1990 and left the bar to son Phil and daughter Diane.  In 1999 the complex was remodeled to accommodate 200 people.  Automatic scoring, 20 lanes of built-in bowling bumpers for children, a cosmic sound and light show, and new seating were added.  The Park Tavern is one of the city's most popular venues today.