In the days before — just about anything in the area of entertainment and recreation, horseback riding was very popular.  The following are snippits of information that indicate that there were many riding stables in the Village.  If you have any additions or corrections, please contact us.
---
Belmont Stables
The oldest house still standing in the City was built at 8550 Minnetonka Blvd. in 1874. One of its major past lives was as the Belmont Tavern and Riding Stables – purportedly a speakeasy during prohibition.
---
The Best Place
The 1926 map shows a "race track" where Highway 100 would later go; this was probably the "Best Place," owned by a Mrs. Best.  It was located between Minnetonka Blvd. and 31st Street, and between Toledo (east of the would-be Highway) and Utica (west). Anna G. Reeves owned 5 acres in this general area, which included houses (all with chicken coops), flower and rock gardens, and a tennis court.  At one point John D. Nelson, representing the Calhoun Beach Club, made a request to establish a riding school on the "Best" property at Toledo and Minnetonka Blvd., and to operate a restaurant.
The Best Place was leased by Herbert B. Allen, of Middlebrook, Virginia, who ran the Allen [and Kidd] Riding School in about 1925.  In 1926 Allen is listed at W. Lake St. and Salem; in 1928 it was described as located at Lake and Xenwood. This was the predecessor to the Pastime Arena, built in 1929.
---
The three photos below are described on the Minnesota Historical Society website as the Minneapolis Riding Academy, St. Louis Park, 1925.  This is probably the Best Place, which was wiped out by Highway 100.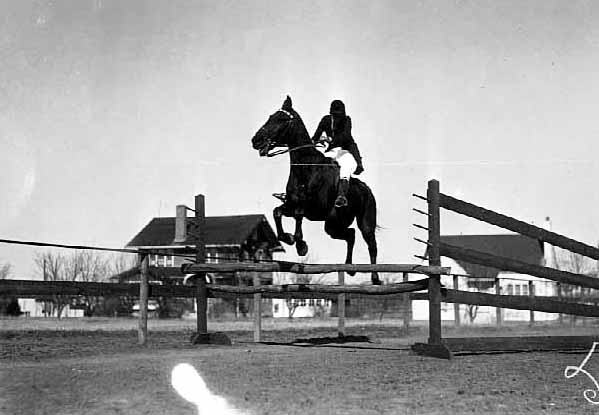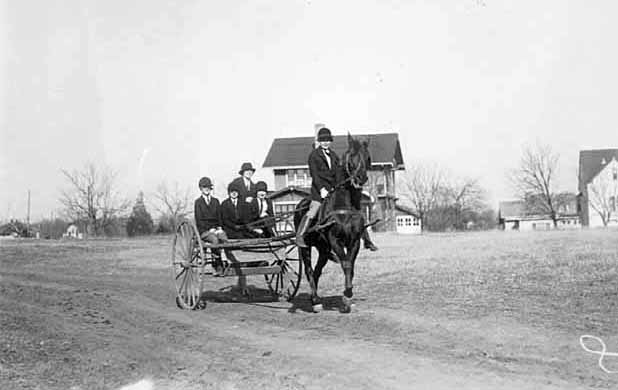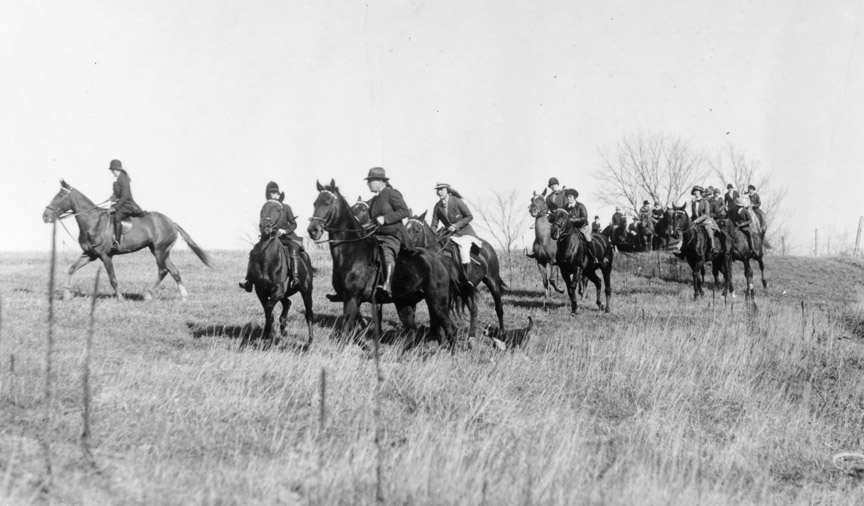 ---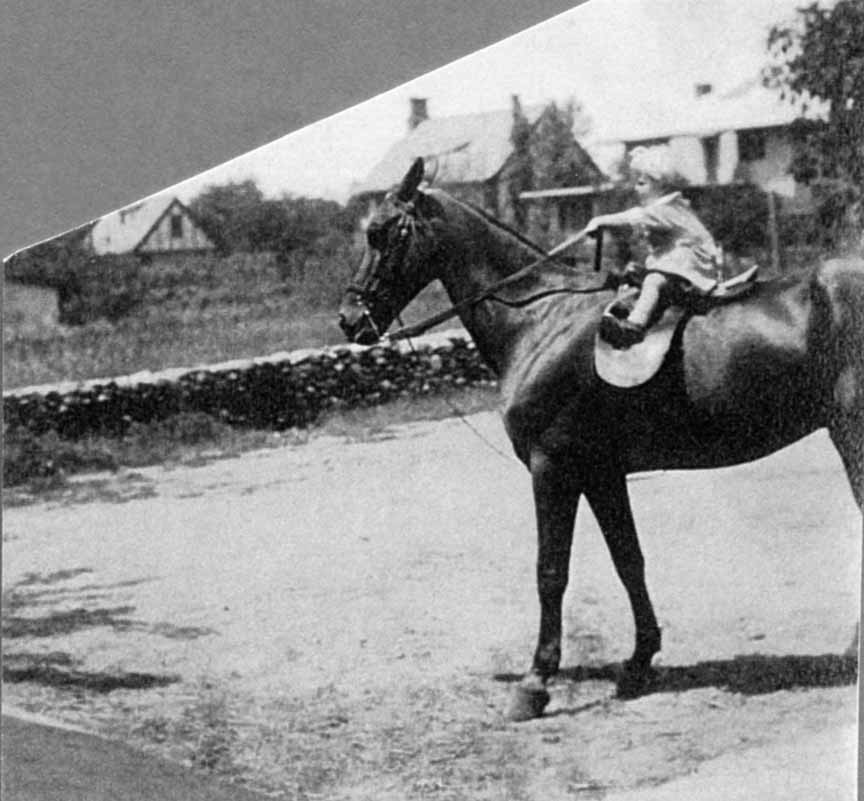 ---
In May 1930 Allen opened the Pastime Arena [Indoor Riding Academy] at 5622 West Lake Street (between Webster and Xenwood).
---
Mrs. F.M. Ingram was mentioned as the owner of horse stables in St. Louis Park in 1930.
---
In September 1947, Alfred Hay requested a permit to put an addition on his barn for 4-6 more horses. The property was located at the SW corner of Texas and Minnetonka. (He also complained of excessive gunfire at that intersection.)  Hay also ran a taxicab service – presumably with cars.
---
1947-1949 there was a V & E Riding Stables listed at 2550 Vernon Ave., at the corner of Vernon and 25 1/2 Street.  It was run by Ed and Victor P. Soboleski.  The property was developed into homes, presumably by Arthur Eaton, in 1956 and 1961.
---
In July 1946, M.P. Johnson owned riding stables on Wayzata Blvd. near Texas – "formerly Ward's Stables."  This would probably be the stables of "Orrie Ward of Woodhill," mentioned in an article in 1930.
---
Also in 1946, Anne C. M. Laury operated a riding stable.
Save
Save
Save