June 6, 1982. The day the doors open on the new Sheraton Park Place Hotel in St Louis Park. There are dignitaries with speeches, balloons, a "Race to the Place" led by Boston Marathoner Dick Beardsley, prizes, music, refreshments and over 400 area residents in attendance. There is even a hot air balloon. A time capsule is buried on the site, to be opened in 2082. The hotel is to be a $22 million place of luxury, a boon to the city. It has two restaurants, two large ballrooms and a number of smaller meeting spaces, and lots of open atrium space with 1400 live plants.
1982 was a time of other local and national events: The ERA was defeated. Ethel Baston and Fern Hill schools were sold. Golden Auto Parts on Highway 7 closed, and a $1.9 million superfund award was made for the city to clean up the old creosote plant site. County Road 18 was under construction to later become an extension of Highway 169.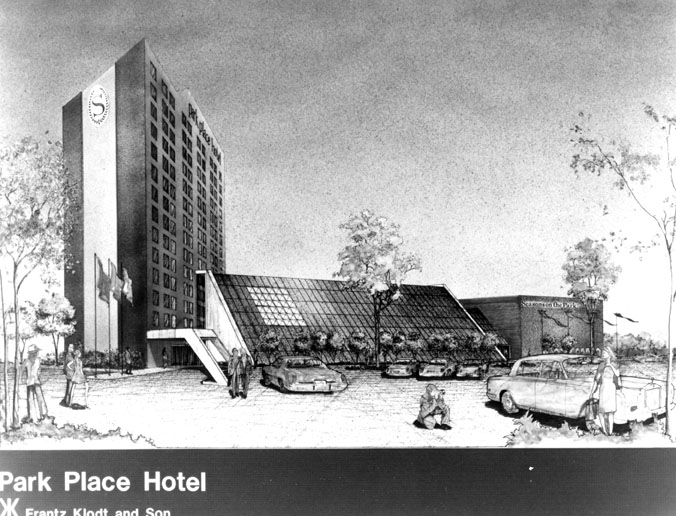 Flash forward to the present. June 6, 2007, the 25th anniversary of that Grand Opening. The lobby is decorated with silver decorations, balloons, and posters of that first opening day 25 years ago. The current employees of the now Doubletree Hotel Minneapolis Park Place are celebrating a quarter century of working in this still-luxury facility, which has recently gone through an $8 million makeover from top to bottom. These employees are treated to a full luncheon banquet in one of the now three ballrooms. Guests of the hotel are treated to free coffee and cupcakes all day, with some additional snack choices in the afternoon. The day culminates with a grand Manager's Reception in the still vibrant and newly replanted Atrium, for guests and clients of the hotel. It's a celebration, all right – a celebration of a still prosperous, shining business right here in St. Louis Park.
Judy (Andersen) Hogan