When the Sports and Health Club opened on November 23, 1959, it was the first anyone had ever seen of a family-oriented exercise facility. Located at 4916 Excelsior Blvd., the $250,000, precast concrete building was the brainchild of Arthur W. Owens [of the Baltimore Realty Co.]. The architect was Harold Fridlund. The facility featured a 20' by 45' pool, separate workout rooms, a nursery, and a game and social room suitable for cards, dances, shuffleboard, or even golf.
In 1960 you could take a self-improvement course by the owner of the Mary Lowe Charm School. A special Teener's Charm Course taught hairstyling, makeup, wardrobe training, figure control, carriage, posture, personality analysis and development, and social graces.  Similar courses were available for career girls and housewives.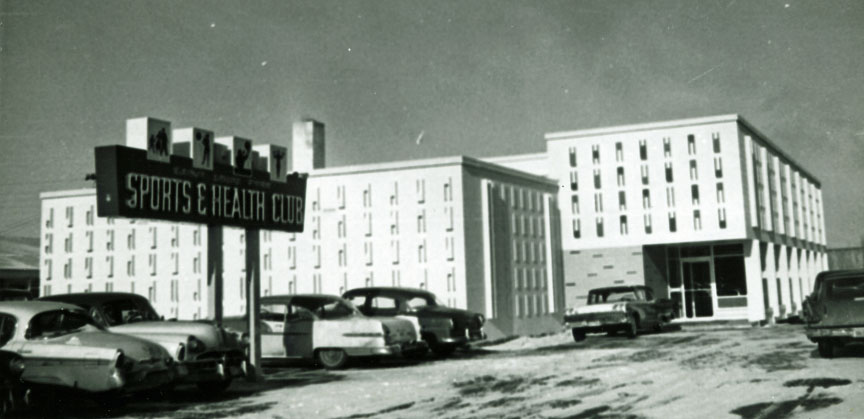 ---
Owens opened other such clubs in the Midway (1961), Apache Plaza (1961), LaSalle Court (1970), Normandale (1973), and Northland Park (1977). A 1979 article alluded to Christian literature in the workout rooms.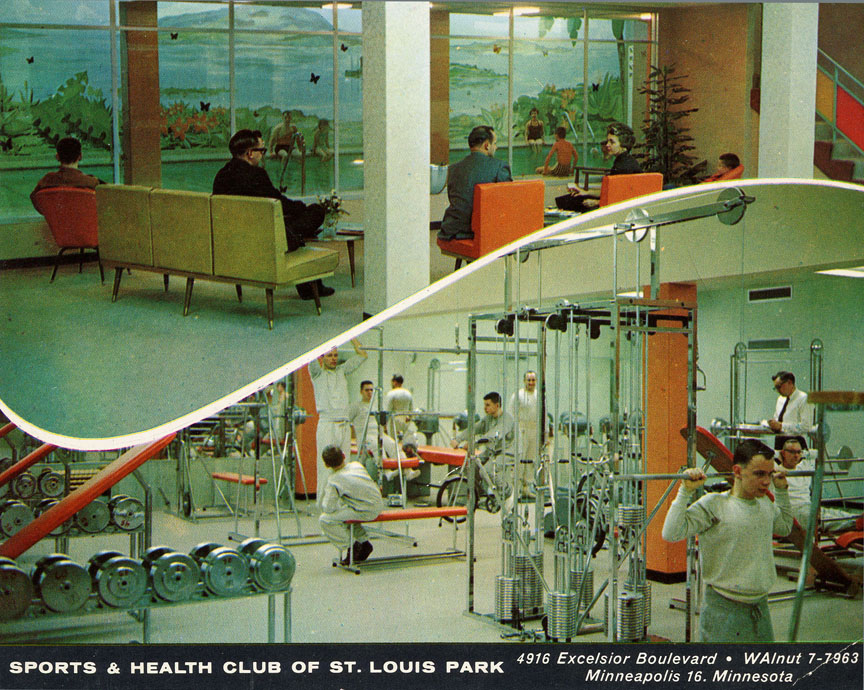 In 1983 it was announced that a new Sports and Health Club was being constructed on the other side of Quentin at 4900 Excelsior Blvd., the former site of the Engell Dairy. That property became Bally's Total Fitness, and is now being redeveloped.
In 1984 the original Sports and Health Club building was leased to Park Nicollet for offices, and the pool was replaced by a conference room. There were traces of the former health club – tiled staircases on either side led down to what had been the male and female changing rooms.
In 2016 the building was given a makeover, with a brilliant copper façade.
Save
Save