In May 1946, 20 emergency housing units for veterans housing were allotted to the Park under the Lanham Act (76 PL 849). It was designated Veterans Housing Project No. V-21608. Quonset huts were purchased from the Chicago Regional Public Housing Authority; Mayor O.B. Erickson made a deal for them to be available in July  1946.
They were erected on 37th Street between Wooddale and Highway 100.   Addresses were 56xx to 57xx W. 37th St. Legal description was Collins 2nd addition, Blocks 2 and 3. This was later the site of Shoppers' City/Burlington Coat Factory.  Steve Brown has provided us with this map that clearly shows the outline of the huts.  It appears that about half of them had already been removed by 1956, he says.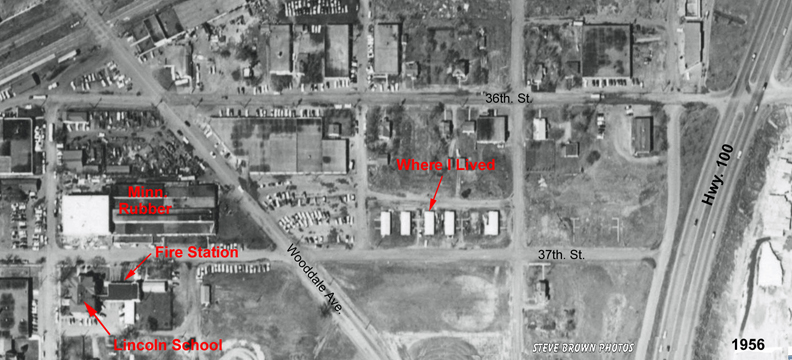 ---
Steve Brown's father Ben Brown said that each of the buildings housed two families, and included a bedroom, bathroom, kitchen, and combination dining room/living room. Fuel oil was used to heat (and smell up) the house and hot water, and kerosene fueled the stove.
---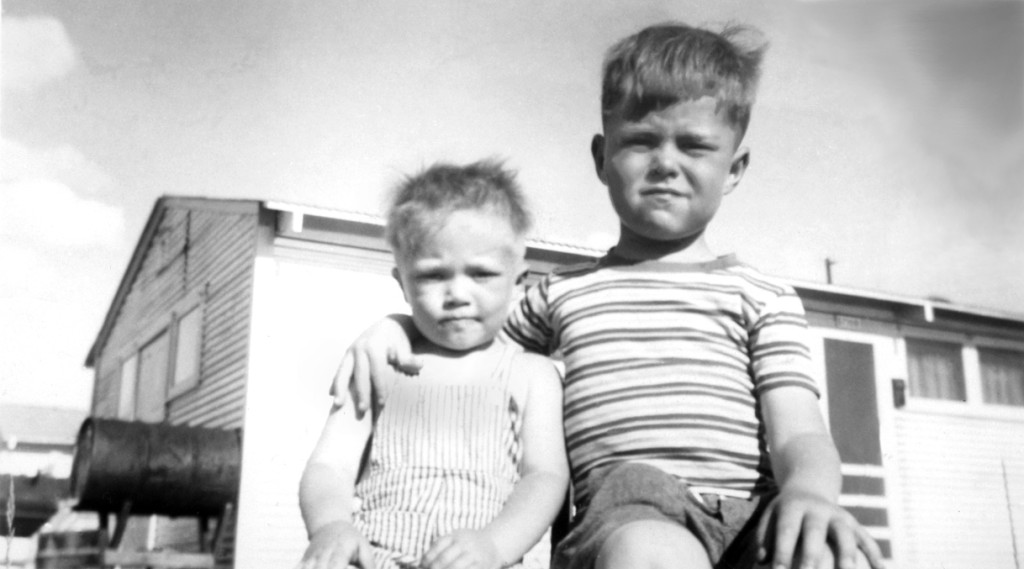 ---
More photos from Steve Brown: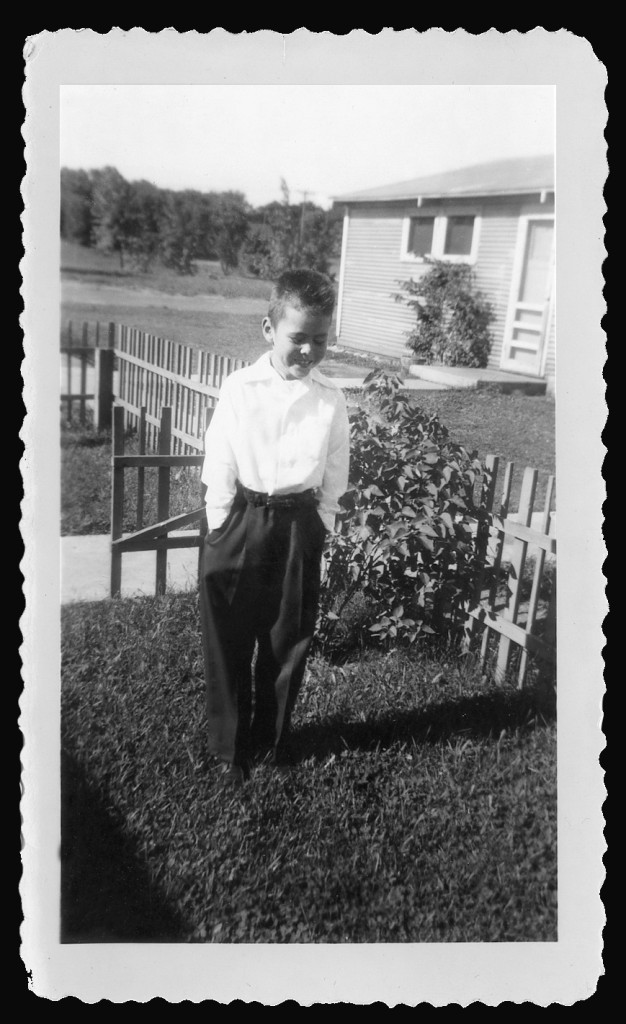 ---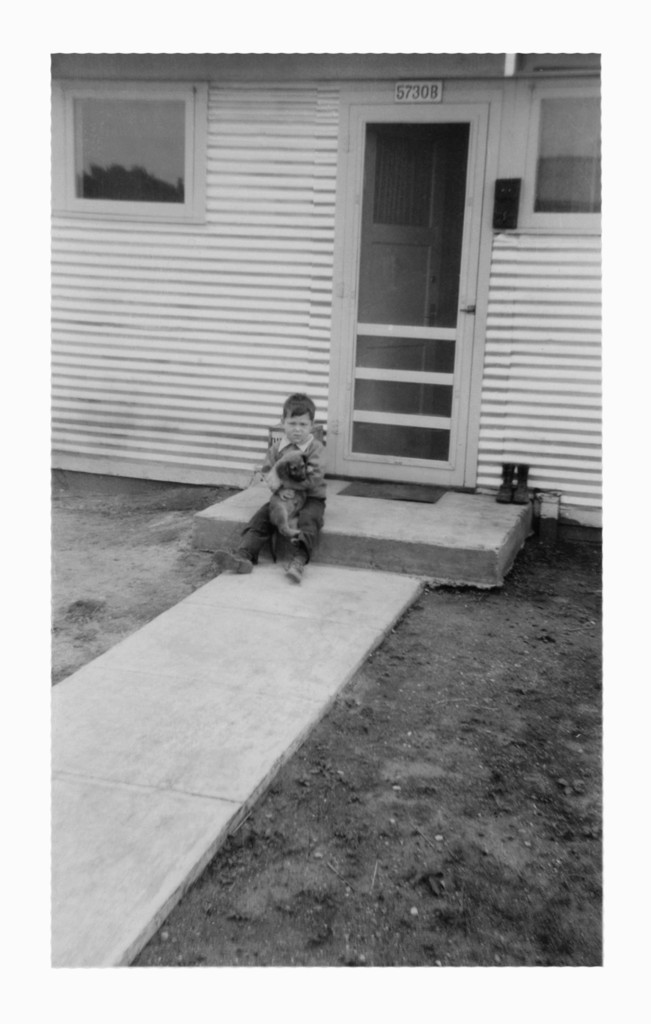 ---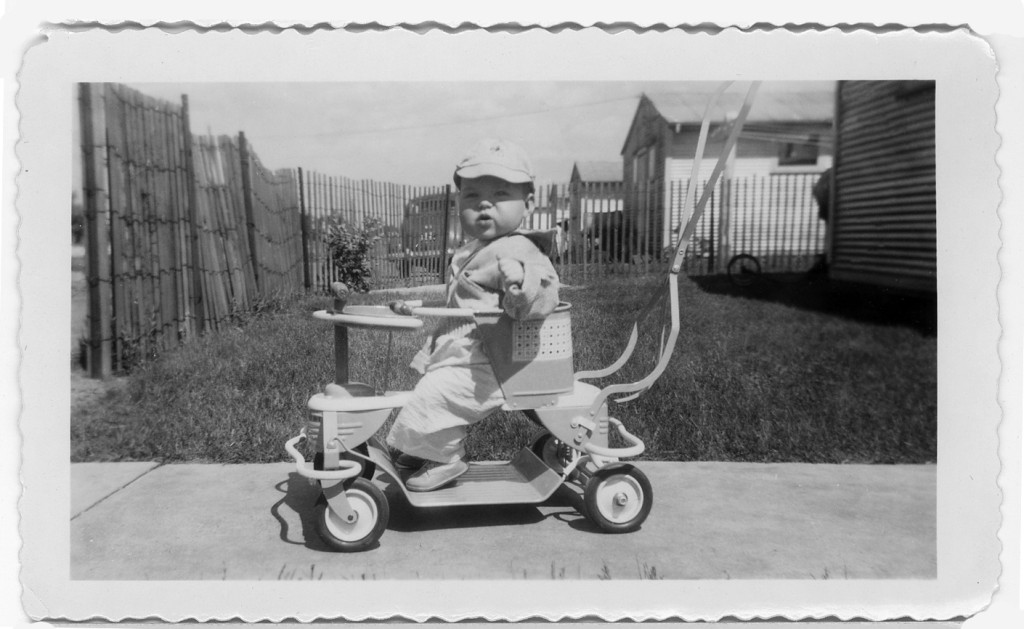 ---
Tom Mueller's family moved into the last available unit in 1946; his mother remembers paying $50/month and being very grateful to have a place to live.  The photos below are of Tom's family in front of their temporary home.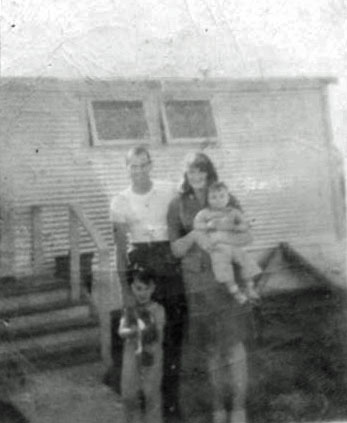 ---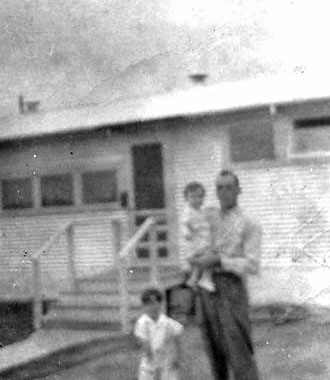 ---
One of the units, closest to the highway, was retrofitted for a veteran named Martin, who was the son of former Mayor William M. Martin (1939-43). He had come home from 50 missions overseas and got polio. The City lowered the windows on the hut and made ramps.

The program was supported with Federal funds until October 31, 1950, when it was transferred to the Village. (November 1949)

In July 1952 the Village moved to evict 8 residents for nonpayment of rent. Many worked with the Village to set up payment schedules, but they also moved out.

The units were closed on July 1, 1953, and represented the last of the wartime relief programs. The Village sold the shower stalls from the units in June 1954 for $5 each. One former resident bought a sink, toilet, and shower stall for $17.50. In October 1953, Cedar Engineering rented half of the unit at 5730 W. 37th St. for $50/month. The Village water Department used one unit for storage starting in February 1953.
In March 1955 one housing unit was moved next to the fire barn and converted into a sign shop and storage space for municipal equipment.
---