This one story building was originally a part of the Walker Building to the west.  In 1917 there was a devastating fire, and the second story of the eastern section wasn't rebuilt.
---
An early photo of the building comes from Ole Larson's funeral in 1924: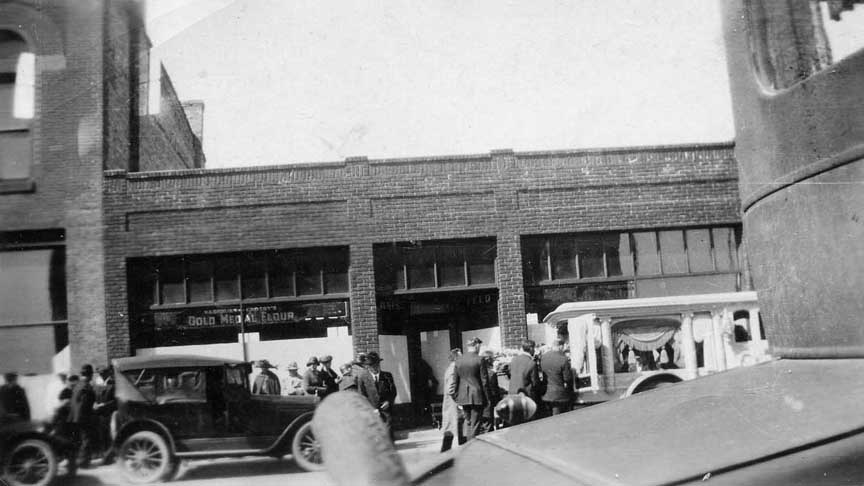 ---
Early businesses included:
St. Louis Park Pharmacy, owned by R. K. Yaeger, 1933 – 1939  (6510)
E.H. Shurson Insurance and Real Estate, 1934 – 1939.  Shurson was responsible for selling off T.B. Walker's properties.
Swenson & Redeen Quality Meats and Groceries, 1923 – 1948.
In about 1934 the building was used as a school for 7th graders.
In 1943 J.K. Seirup bought the building and leased it to the Post Office, which occupied it until 1952.
From 1947 to 1950, the Dutch Mill Dairy Bar occupied 6510.  One of their specialties was the Whirla-Whip.  In February 1950 new managers were Ron M. and Joan Lindsoe.  The business apparently moved to 6518 (the Walker Building) in 1950.
The Parkkraft Co.  In 1953 Clark Belden bought the building from the estate of John K. Seirup and started the new firm in the old Post Office space.  Parkkraft was owned by Clark Belden, his brother Edgar W. Belden, and Rodney Kupper.  The company made boat docks, canopies, playground equipment, flag poles, and clothes poles.  Clark Belden had previously founded the Louver Manufacturing and Supply Co. at 5807 W. 36th and sold that company to family members in 1951.
---
In 1955 a concrete block addition was built in the back of the original building.  The two photos below are of the front and back of the building before the addition was built.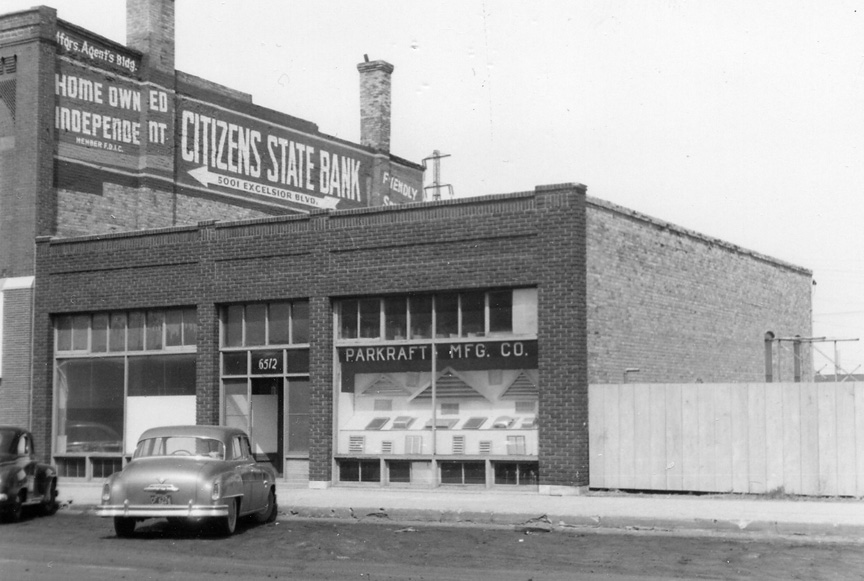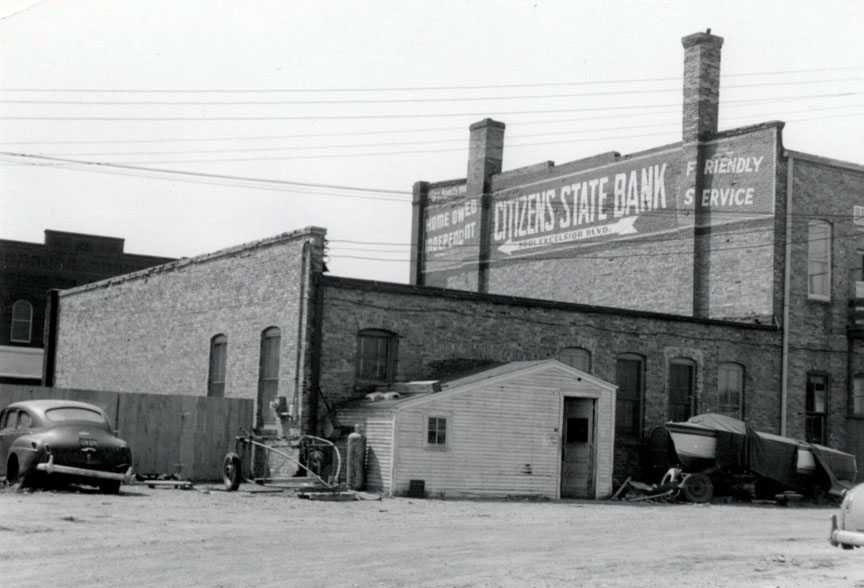 ---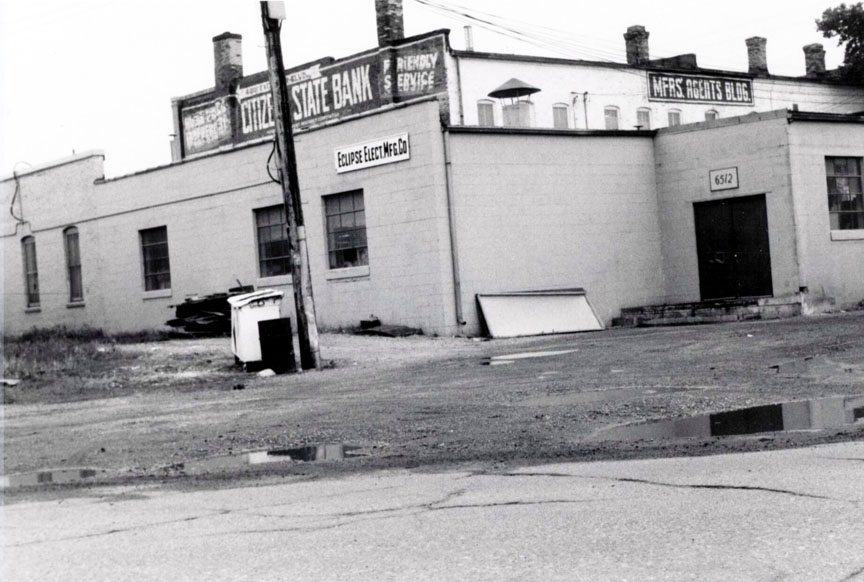 ---
Even today, one can see the old brick back wall of the building from inside.
The building became the home to Eclipse Electric, a manufacturer of commercial lighting fixtures, which was started by William F. Jenkins.  In 1964 it had 10 employees (in 1971, 8).
Eclipse put in another addition in 1995 along the eastern wall of the building, connecting it to 6504 Walker Street to the east.  The entire building was covered with stucco, hiding the original brick of the 1892/1917 building.
---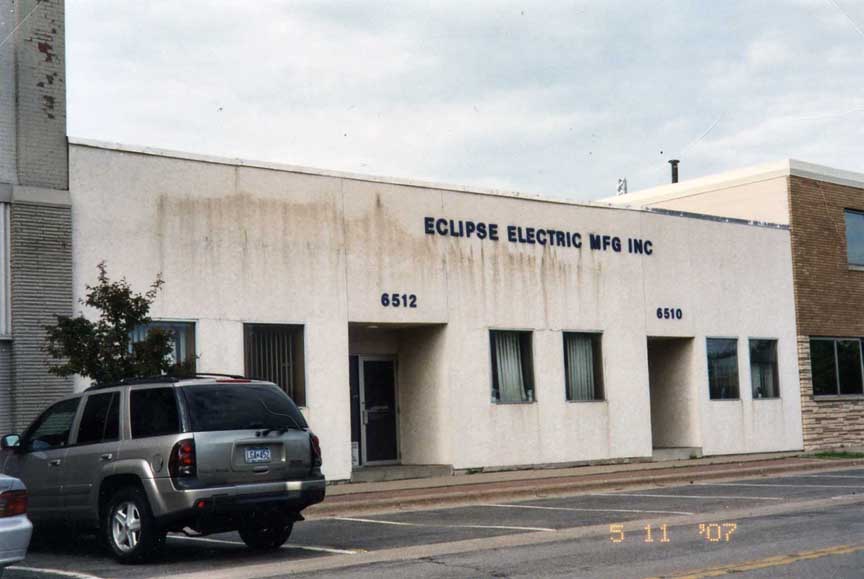 ---
In 2015 Eclipse sold the building to Mary McKoskey, who runs an industrial printing business.  She has painted the building facade black and is restoring the interior of the building to uncover its 100-year-old charm.
Save