Thanks to Sara Thompson, Communications Specialist for the School District, who has allowed us to use information about the history of the school she wrote for the retirement party program.  Other material for this section was taken from the PTA scrapbooks held by the SLP Historical Society.
The 1950s were the peak years for expansion on the north side, and an additional school was sorely needed.  A 28-acre site south of Cedar Lake Road was favored by the School Board, and in 1953 builder Adolph Fine offered to donate a $50,000 piece of land for the school, but the site chosen was north of Cedar Lake Road just east of then Country Road 18.  The 7 acre property belonged to builder Henry Aretz, who had planned to build 35 homesites and a shopping center on the land, but the city took it by eminent domain.  (per Aretz family)
The school, which was originally to be called Westwood [Hills] School (parents objected), was built in 1957 for $952,476. With 24 classrooms and 3 kindergartens, it was built with a capacity for 900 students.
1957-58
The school was officially dedicated on November 3, 1957.  The first Principal was Helen Hansen. Census: 894 students, 28 teachers.
During the school's early years, the Parent-Teacher Association (PTA) was strong, boasting 900 members at its peak.  Twelve standing committees provided constant programming and activities for students and parents.  Committees included Safety and Health, Membership, Publicity, Hospitality, Refreshments, Room Representatives (Room Mothers), Parent/Family Life, Cub Scout Representatives, Budget/Finance, Teacher Representatives, and Community Liaison.
1958-59
A pop concert, appropriately given by fathers of the PTA, was given in February, and featured dads in drag.
1959-60
The theme of the PTA year was "Living and Learning in the Space Age." In December they watched a film "Operation Survival," and in May they held a Science Fair. The lighthearted Club Manor Revue was put on by parents and teachers in February. Census: 887 students, 29 teachers.
1960-61
Principal Helen Hansen married Ray Newberg, principal of Ethel Baston Elementary School and the new Mrs. Newberg retired. Census: 982 students, 29 teachers.
1961-62
The new principal was Leo Siegel, who kept that job for 21 years. PTA programs included "Survival Preparedness" and "Don't Deny Them Discipline," a program held just for fathers by Dr. Robert Smith, Professor and Minister at Bethel College, St. Paul.
1964-65
One unusual topic for the PTA was "Education of the Average Child;" surely all of the students at Cedar Manor were above average. Another down topic was "Delinquency and Potential Dropouts." Also discussed was "Sex Education at the Elementary School Level," sponsored by Planned Parenthood.
On the lighter side, the third annual Flap Jack Flip brought out 80 dads to help dish out pancakes. In 1964, the Cedar Manor PTA sponsored Boy Scout Pack 385.
Cedar Manor mothers also organized at this time to create the Manor-Tones (formerly known as the Cedar Manor Mother Singers).  The group performed regularly and held an annual fundraiser concert.  The group grew out of the Eliot Mother Singers.
1965-66
Student Council materials indicate that social awareness was on the minds of students, as they participated in the Jr. Red Cross, Unicef, and the Heart Association. They gave Christmas gifts to people in hospitals and institutions, and collected Halloween candy for patients at the Moose Lake, Faribault, and Cambridge State Hospitals. Another organization was Save the Children Federation, a nonsectarian, nonprofit organization that held "Bundle Days" in the school. Children would collect unwanted clothes, which would be sent to needy families in Appalachia. In the 1965-66 campaign, a poster with the likeness of Andy Griffiths was used. The next year, schools could choose to contribute to Appalachia, Latin America, Greece, Korea, Africa, Vietnam, or American Indians.
During the 1960s, the PTA mission was "Understanding through Participation."  Scrapbooks and school publications from this era note that the PTA was both "vibrant" and "enthusiastic."
1968-69
An interesting speaker for the PTA was Arsham Ohanessian, an "Internationally Known Speaker (He once made a speech in Winnipeg)" speaking on the subject "Housewife – Man's Last Connection with Sanity."
1970-71
Harder issues were being addressed by the PTA when they hosted Bob Olander, a Park High grad who had been a drug addict since he was 14. Olander talked about the 15-hour LSD trip he was on when he hit bottom, and how he was now on methadone.
1971-72
Drugs were a concern the next year, as the PTA saw the film "it is on your doorstep," by Art Linkletter, who had lost a daughter to drugs.
1972-73
An ecology mural was painted on school walls by students in February 1973.
The 1980s showed an expansion in academic offerings for students – vocal music, band and orchestra, news reporting via the school newspaper, and student council.  Students also gave back to the community by collecting food for STEP.
1985-86
The students penned their "famous" cookbook.
New programs in the 1990s included trips to Camp St. Croix, Different Dimension (gifted and talented programming), Art Club, Math Challenge and Math Olympiads, Youth Development Committee, trips to Westwood Nature Center, Picture Person, and Book Nook.
1993
The new Media Center/Library was added.
1993-94
Cedar Manor Intermediate Center was recognized as a National School of Excellence, Blue Ribbon School by the U.S. Department of Education.
As the student body became more diverse, cultural awareness events became part of the school year.  It included performers of many different nationalities, school lunches with ethnic foods, adults sharing their heritage with students, and a Cultural Fair spotlighting 28 countries.
A 1995 community handbook identified Cedar Manor's mascot as the Elephant.
2005
Larry Long helped Cedar Manor students write songs honoring distinguished elders with Elders' Wisdom – Childrens' Song Celebrations.
2006
The International Baccalaureate/Primary Years Programme was implemented.  The IB/PYP program aims to develop inquiring, knowledgable and caring young people who help to create a better and more peaceful world through intercultural understanding and respect.  The school became officially authorized in an IB/PYP World School in 2009-2010.
2007
Interested students attended Space Camp in Huntsville, Alabama.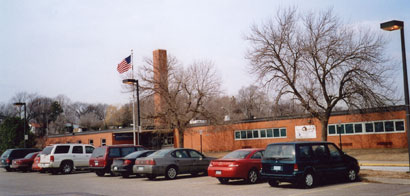 The school closed at the end of the 2009-2010 school year.  A Retirement Party and Community Open House was held on May 12, 2010.  The building was leased out at a good profit to the French Academy of Minnesota , the Chesterton Academy, Bassett Creek Montessori, and Transition Plus, a program for young adults with special needs.
School Principals:
Helen Hansen:  1957-1961
Leo Siegel:  1961-1982
Neil Sandberg:  1982-1992
Dr. Brad Johnson:  1992-1999
Bernice Amberg:  1999-2007
Freida Bailey:  2007-2010
The Historical Society has the following materials from Cedar Manor:
PTA Scrapbooks and Materials: 1957-76
Student Council Minutes, etc.: 1965-71
School Yearbooks:  1977-80, 1983-2003, 2007-2010
Various loose class pictures, 1960 to 1975
Principal's photo albums: 1996-98; 2000-05, 2007, 2008, 2010
Large framed photo: Cedar Manor School, Celebrating 40 Years of Learning, 1958-1998
Math Masters of Minnesota Team Award Regional Competition plaques